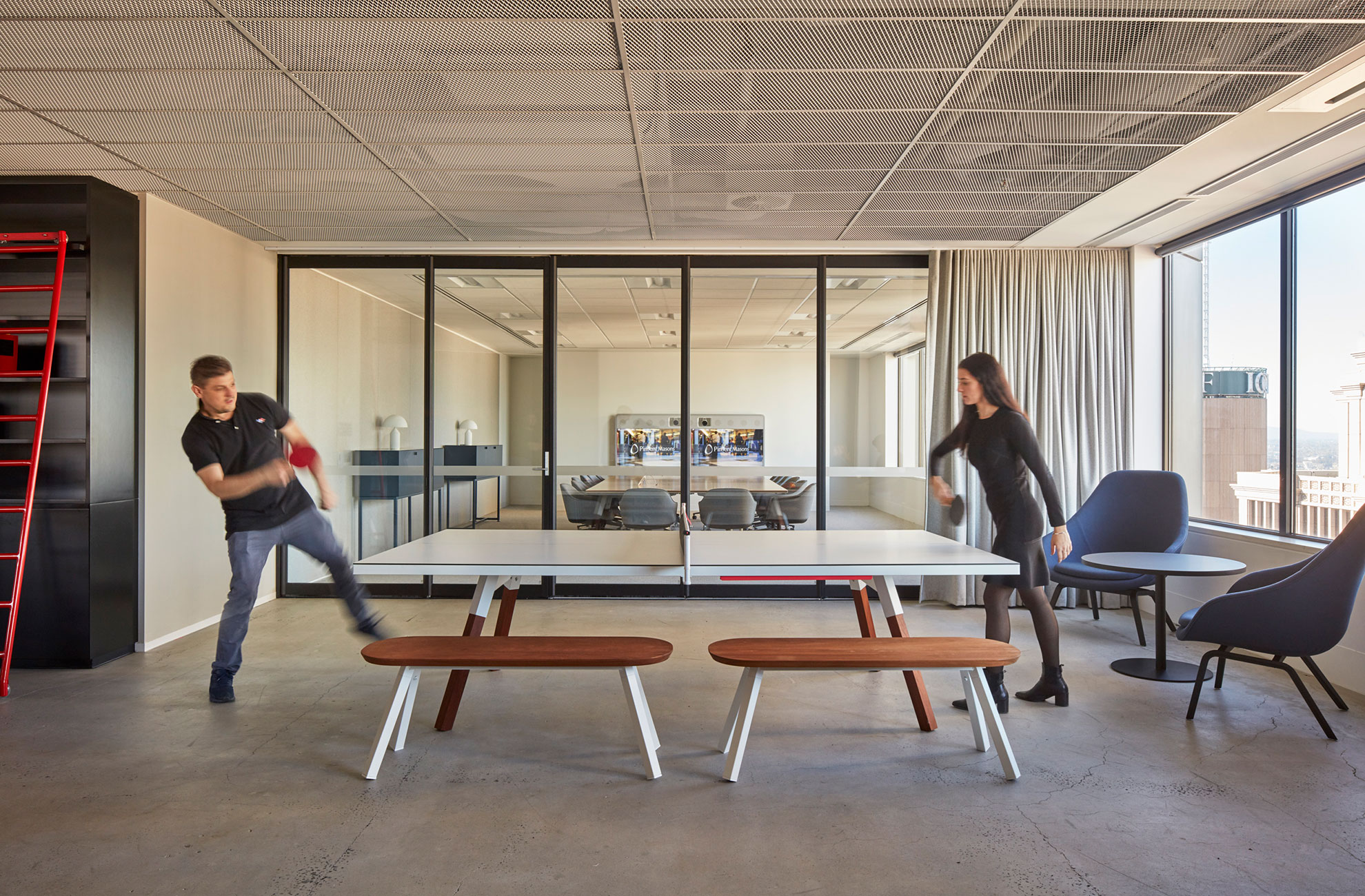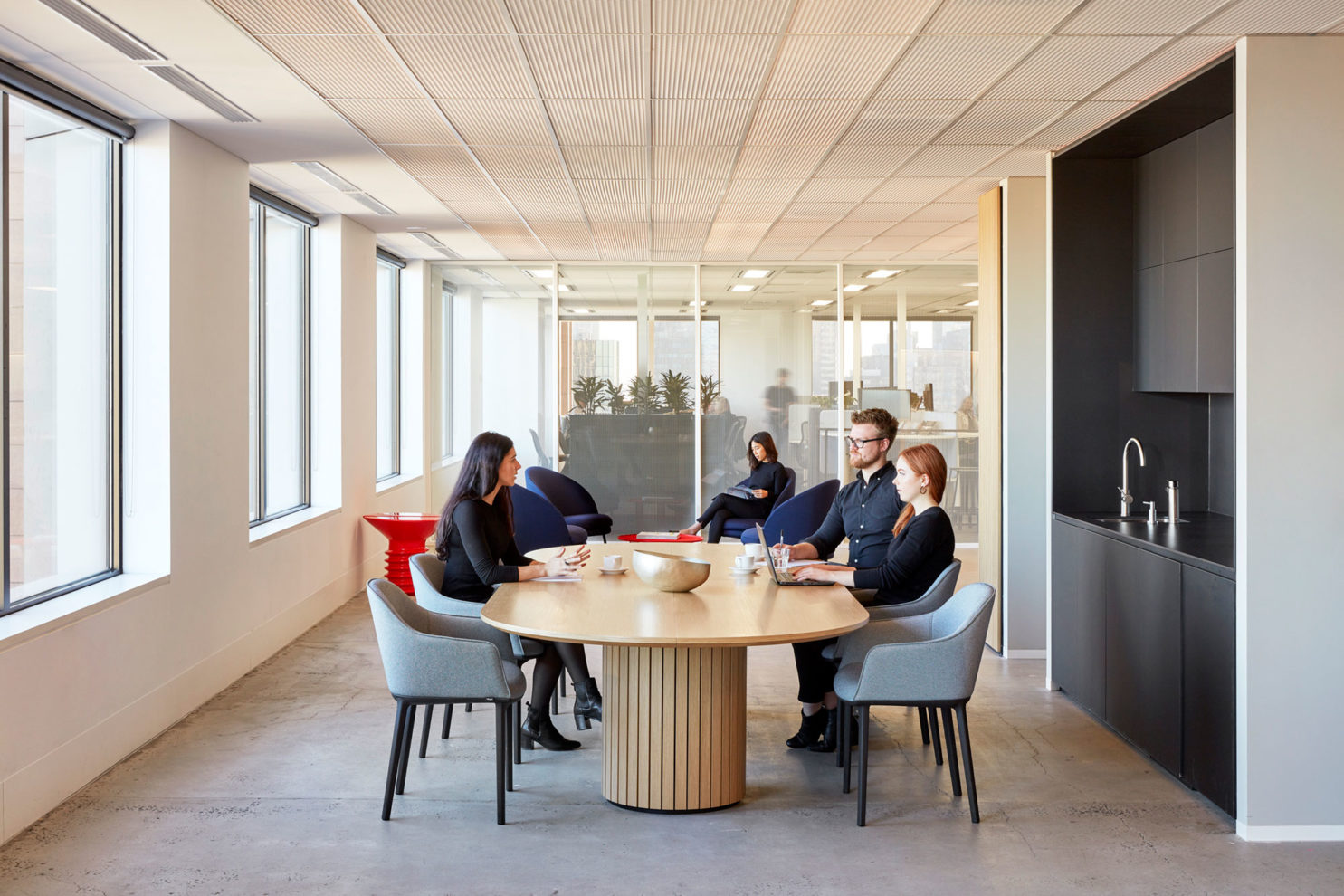 With the key brand drivers of Approachable, Bold and Connected, Carr designed and developed a space that responds to new ways of thinking and working, at the same time rejecting the long held status symbols of corner offices, mahogany desks and stuffy boardrooms.
Instead a culture of connectivity and collaboration is palpable with a warmth and approachability reflected in space typologies and a materiality that clearly stamps Pinsent Masons as a bold disrupter and agitator for change.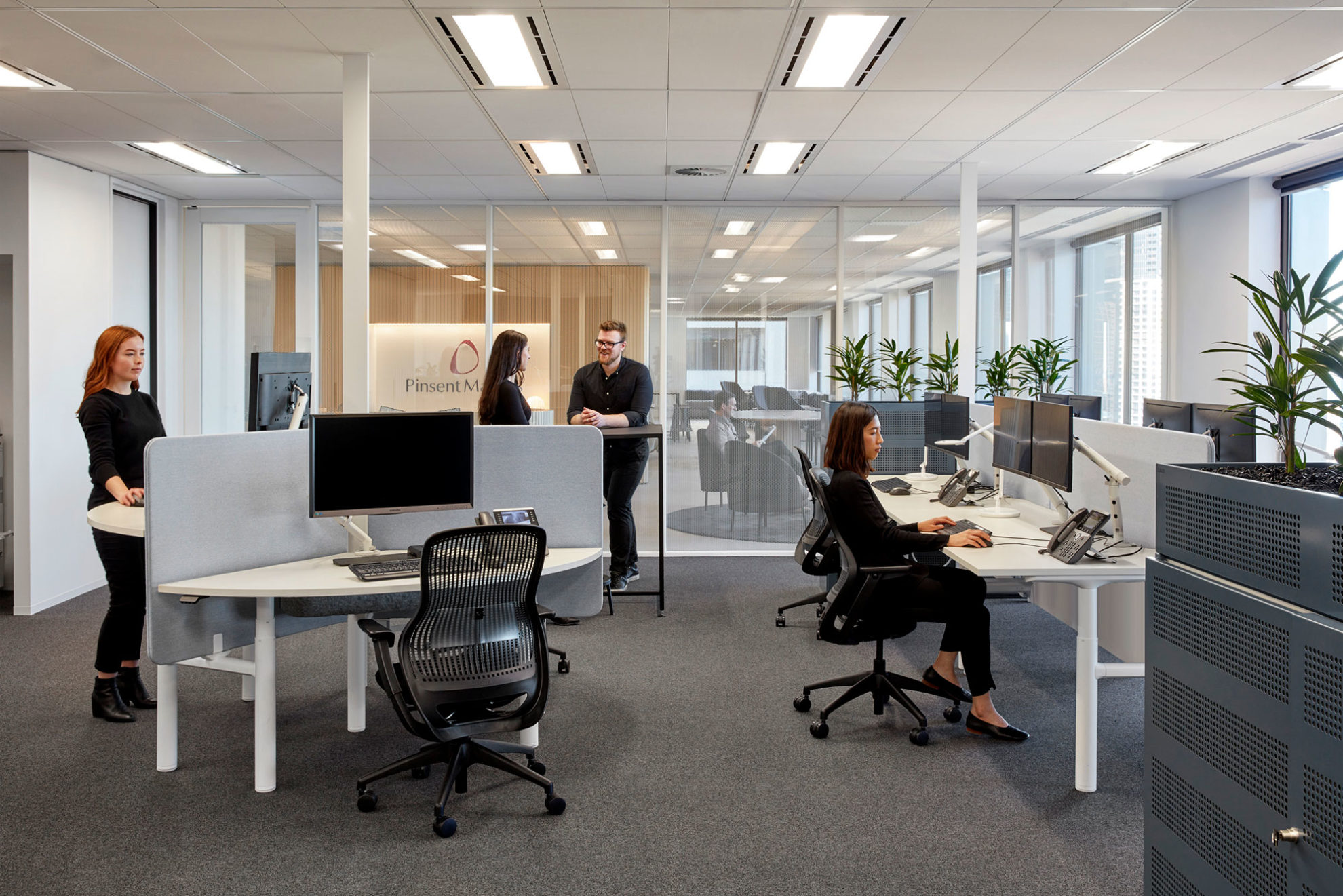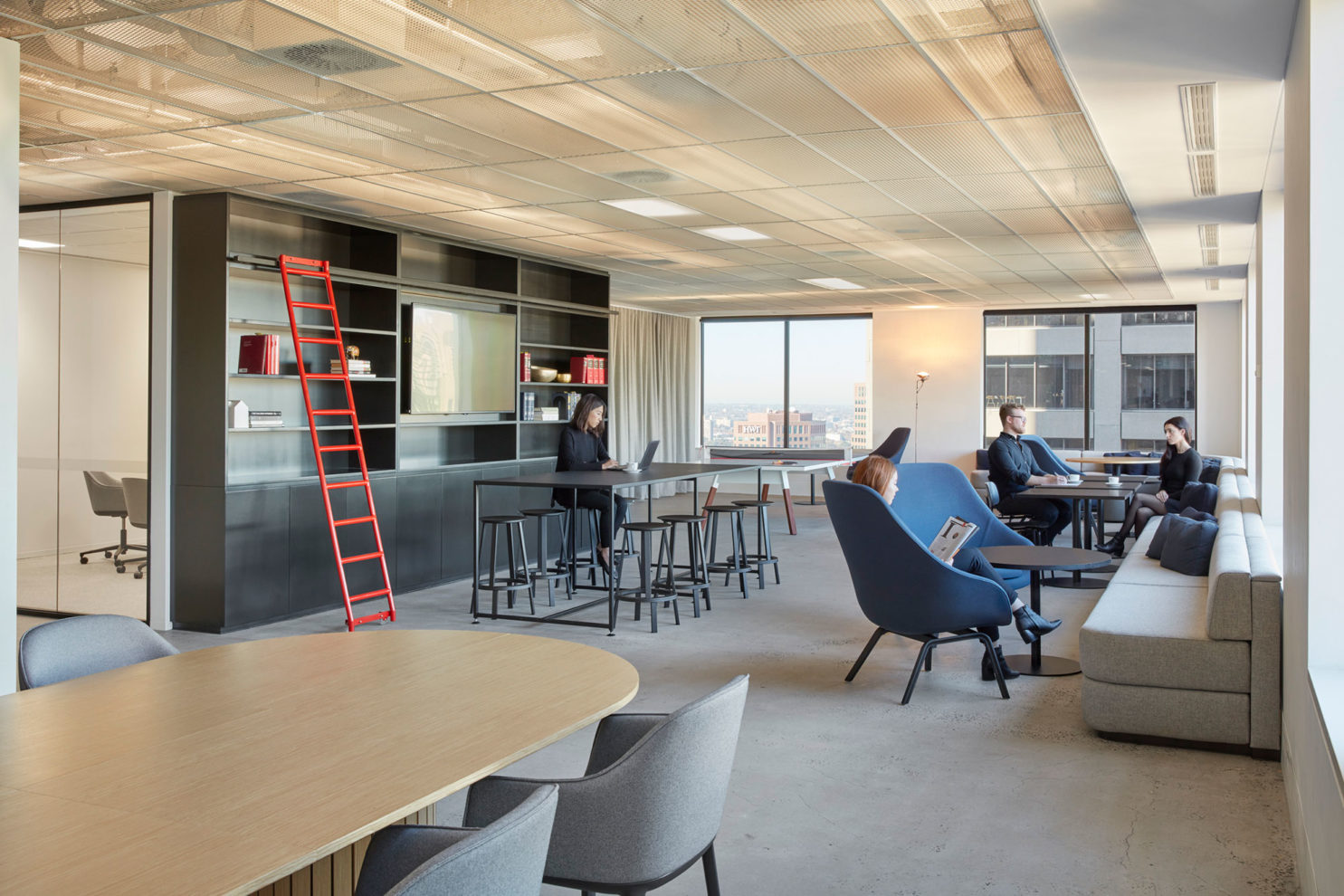 The key is the idea that the team can work where they feel most comfortable. This could be a quiet pod, a collaborative bench space, an armchair or a more traditional desk. The workspace has no permanently allocated desks, instead staff are encouraged to work where it best suits them for the task at hand – focused one day, collaborative the next."
Further, the placement of client spaces within studio breakout spaces allows them to witness first-hand, and engage with, the culture and personality of the firm. Through this, it is immediately evident that Pinsent Masons are different – more involved, more connected, more innovative and with a deeper understanding of the client.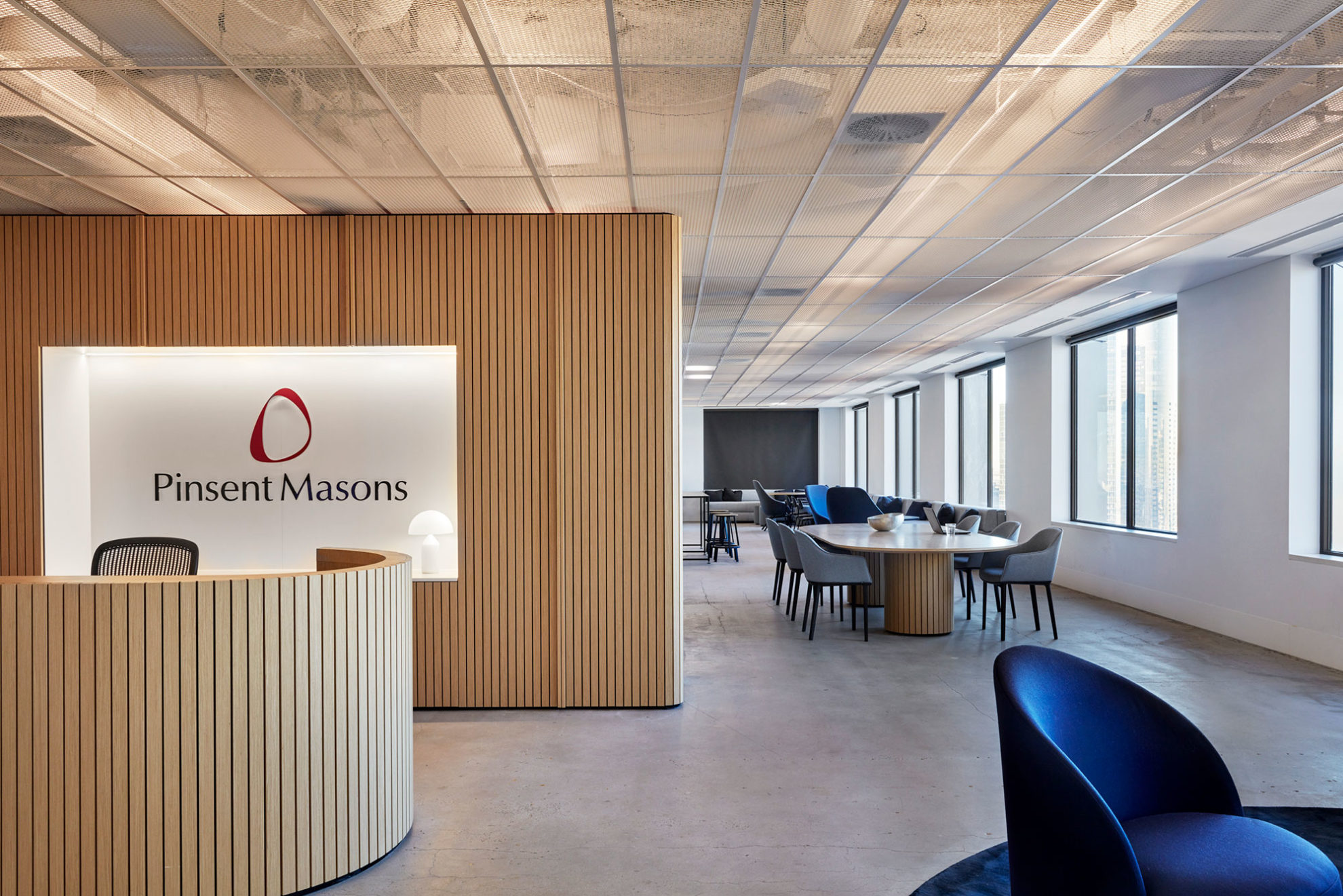 Carr was chosen from a shortlist of agencies because we were impressed with their desire to be bold. We were even more excited to see that throughout the process and culminating in the final product which we are all very proud of. The Carr team was impressive, managing our expectations along the way and delivering something progressive and forward thinking which matched our brief exactly."