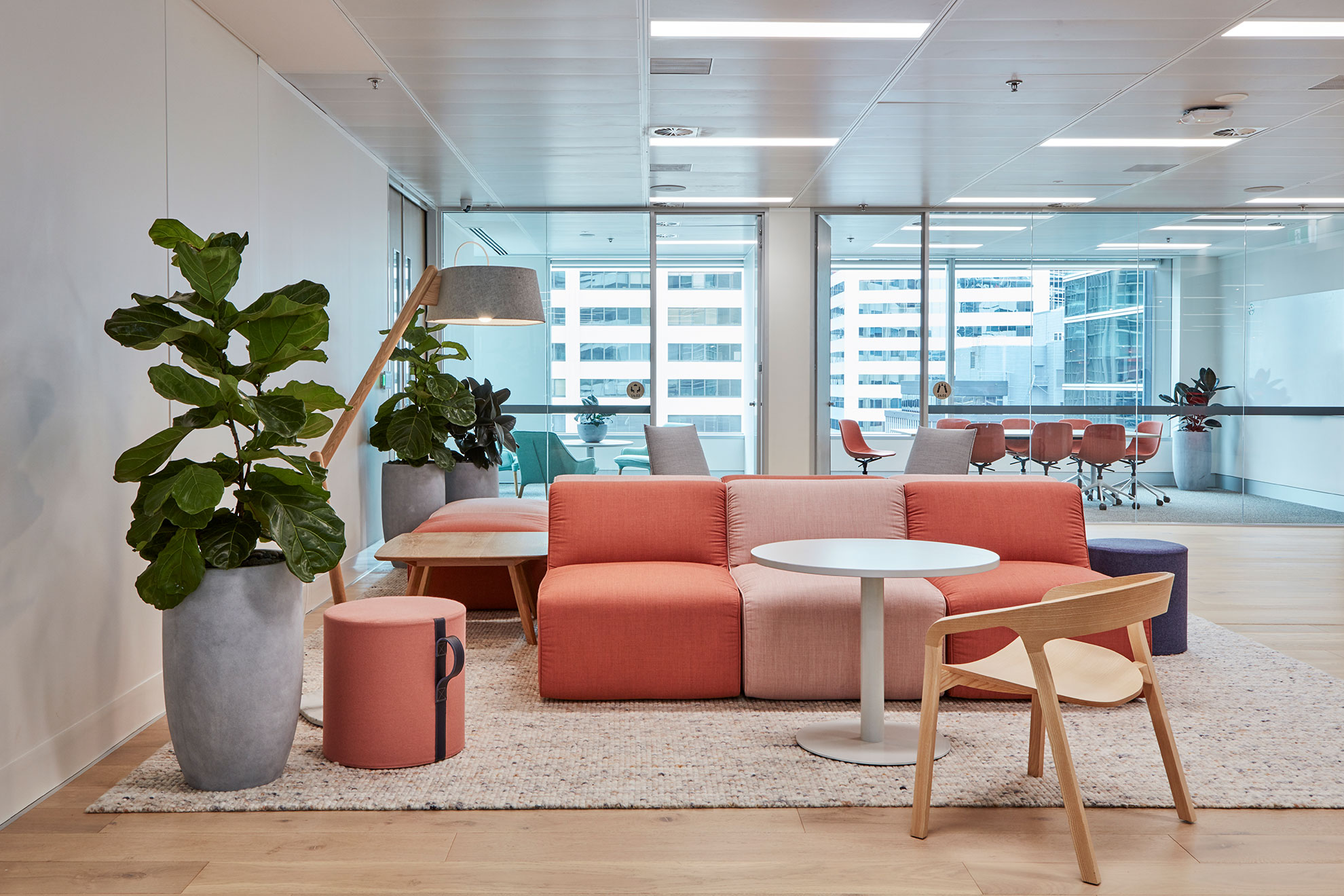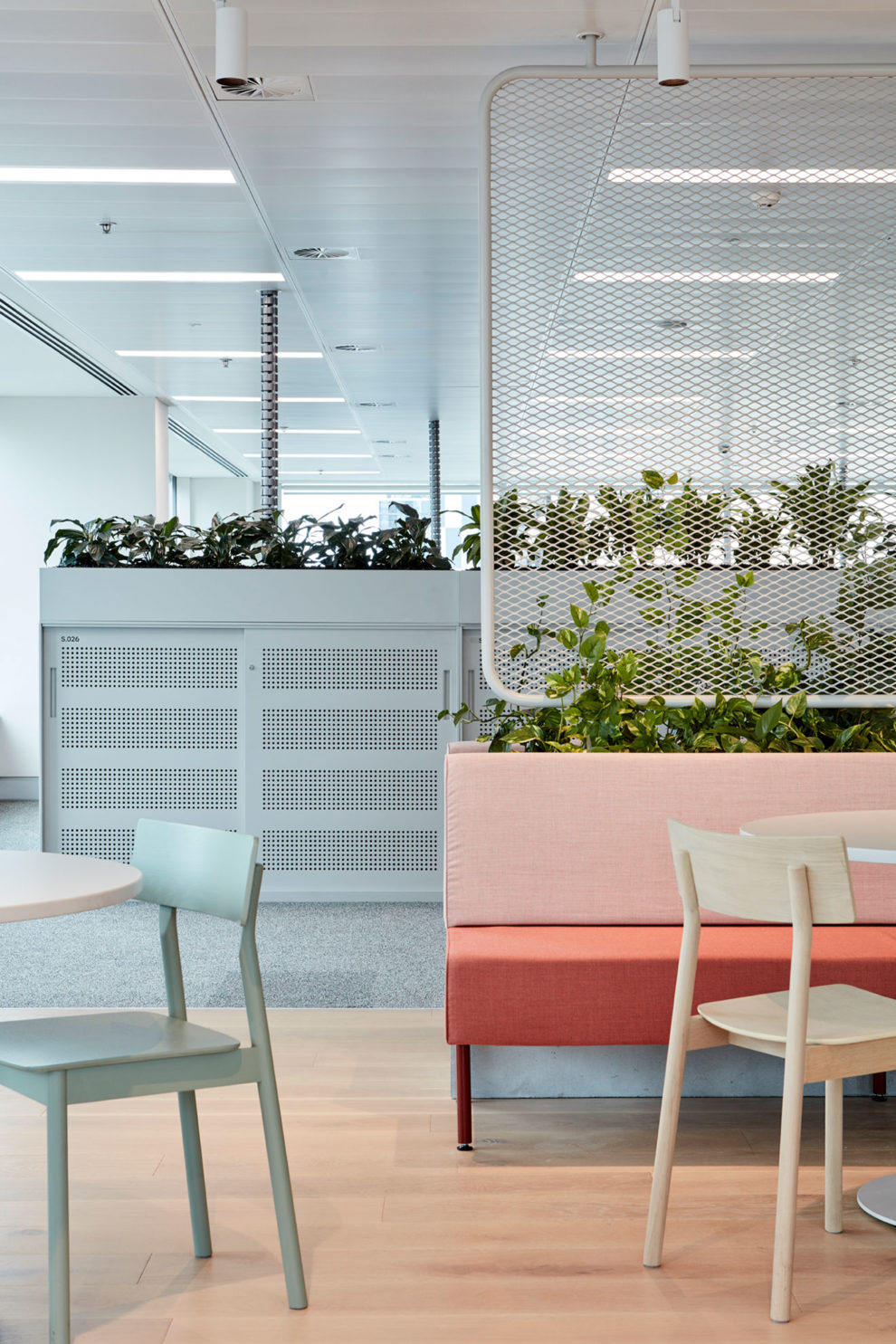 With key design principles of agility, diversity and community at its core, the team at Carr has created a workplace for this iconic Brisbane-based government enterprise that has succeeded in delivering a professional yet welcoming environment that connects and supports its diverse workforce.
In facilitating the relocation from a historic 1889 building to a new, state of the art commercial tenancy, we were cognisant of honouring the past but eager to drive change and challenge perceptions creating a story unique to this important Australian institution.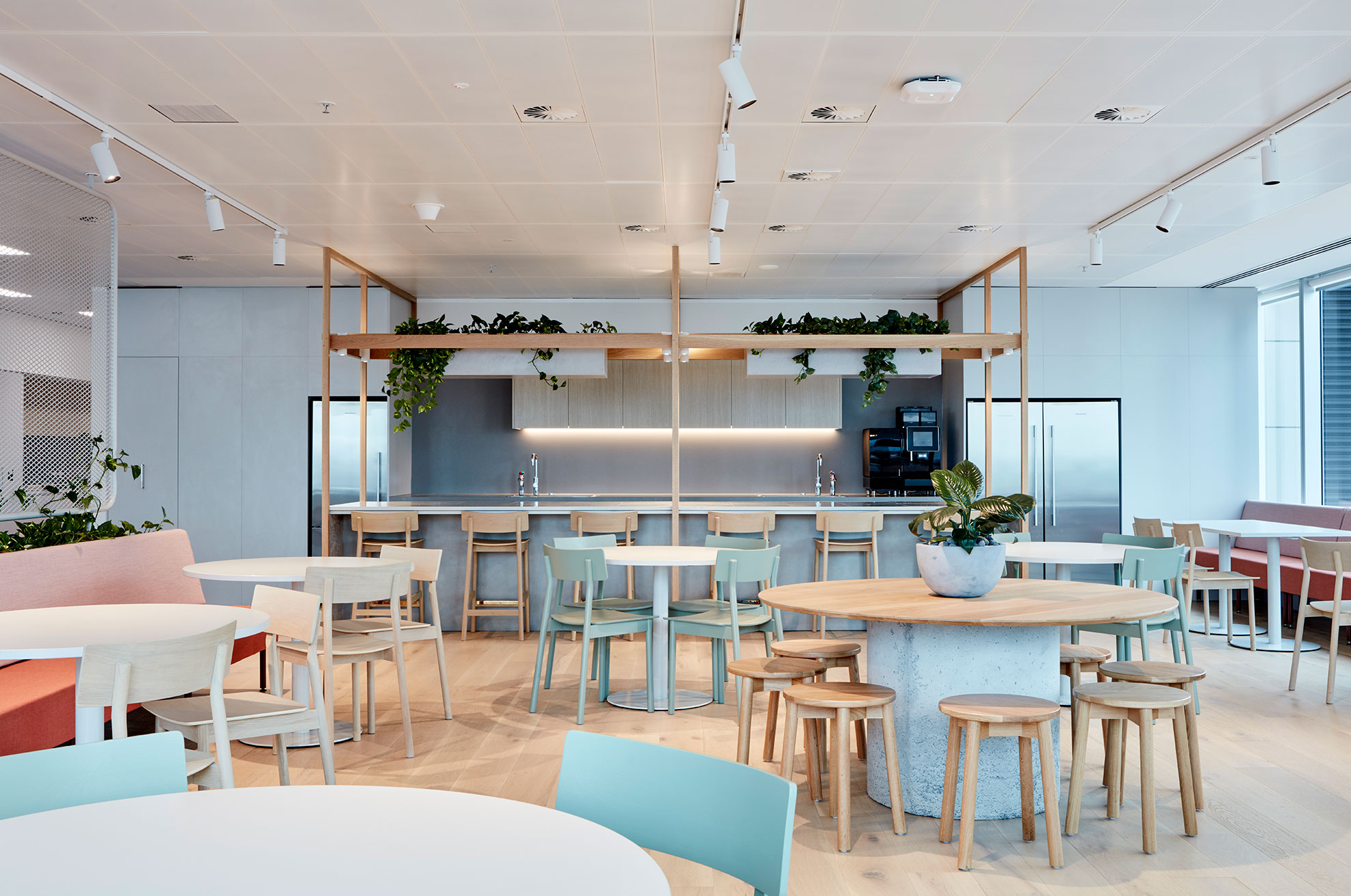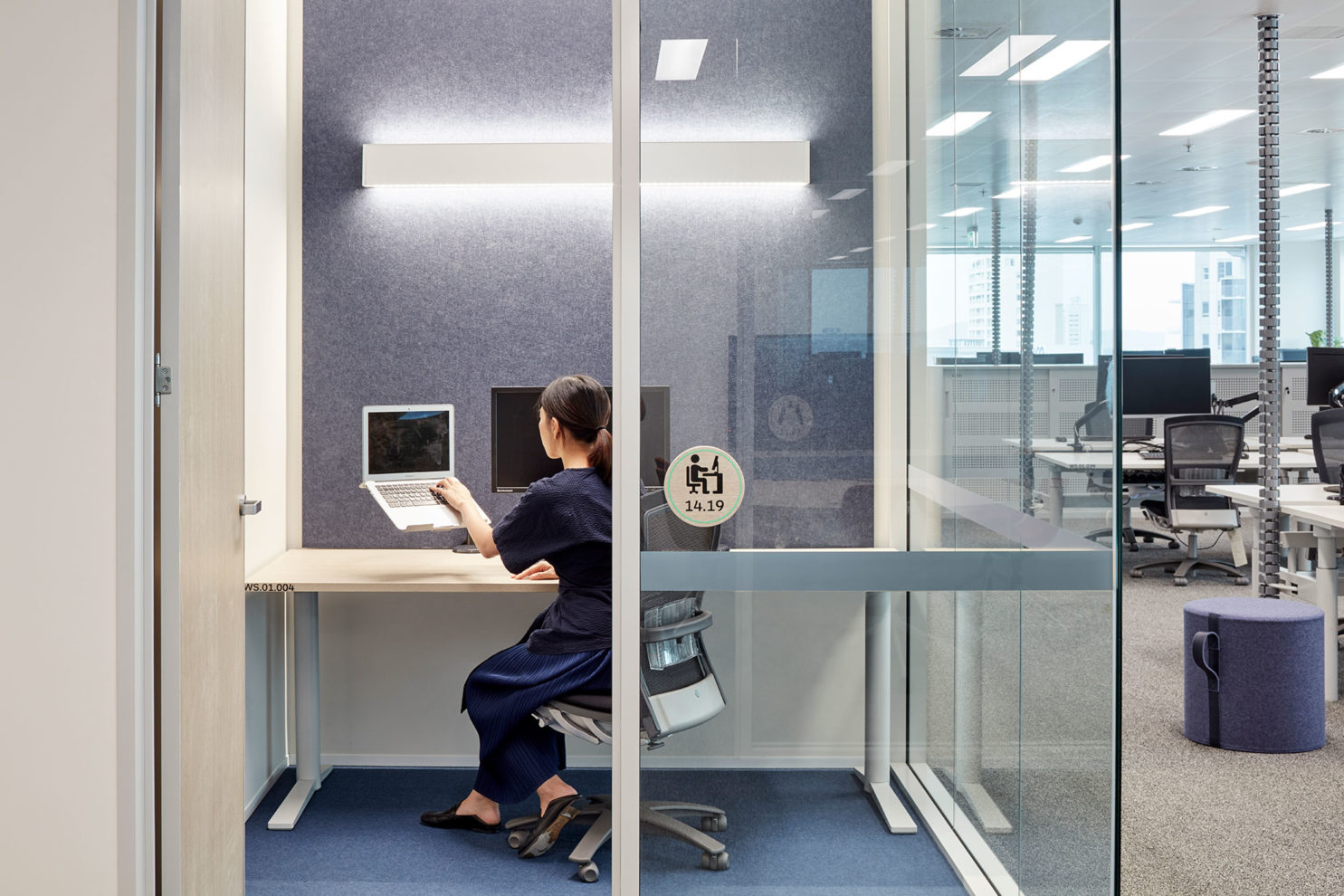 A strong link to heritage is celebrated on entry through quintessential elements acting like sculptures in the space and alluding to the history and gravitas of this service provider. Respecting a historical narrative important to the brand, the entry announces and highlights the company's origins, however once within the space a vibrant, energetic tenancy is revealed.
A soft palette of blonde timber, pale pink, pale blue and neutral tones answers the brief for a fresh, uplifting, welcoming environment. There is an approachability and sense of engagement – far from what you might expect from a major services corporation. Breakout spaces nurture connectivity and cohesion while retreat spaces encourage focus and concentration.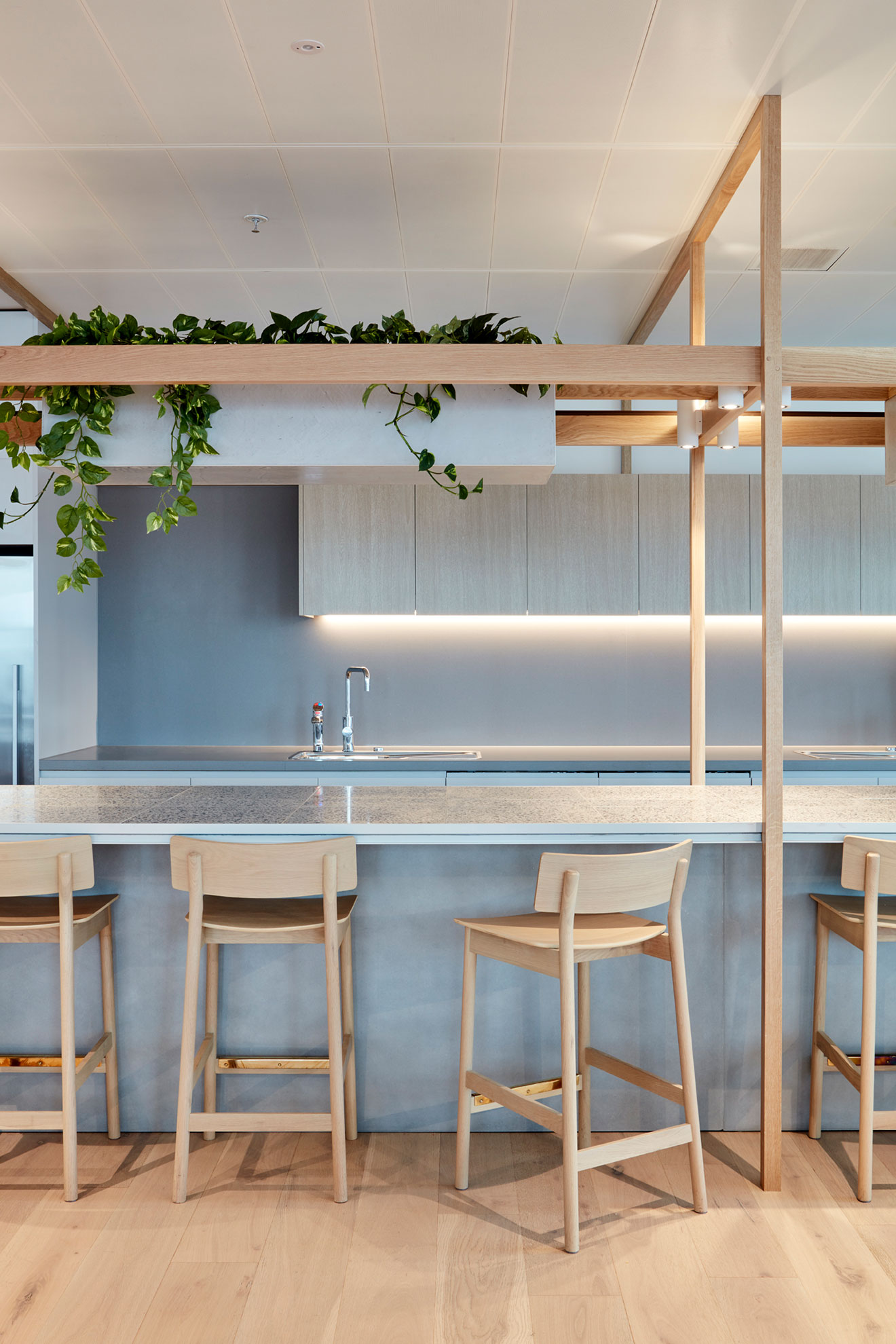 The embodiment of the local vernacular and historical references is ever present but more importantly we've assisted in transforming this workplace into a thriving, buzzing community. The introduction of new ways in which to work with increased agility and the ability to connect and create or simply "getting the job done" was central to the design philosophy and ethos.
Through our inherent knowledge of the culture and various work styles, this contemporary Brisbane workplace transitions teams to a new way of working through a vibrant, dynamic, and connected space."