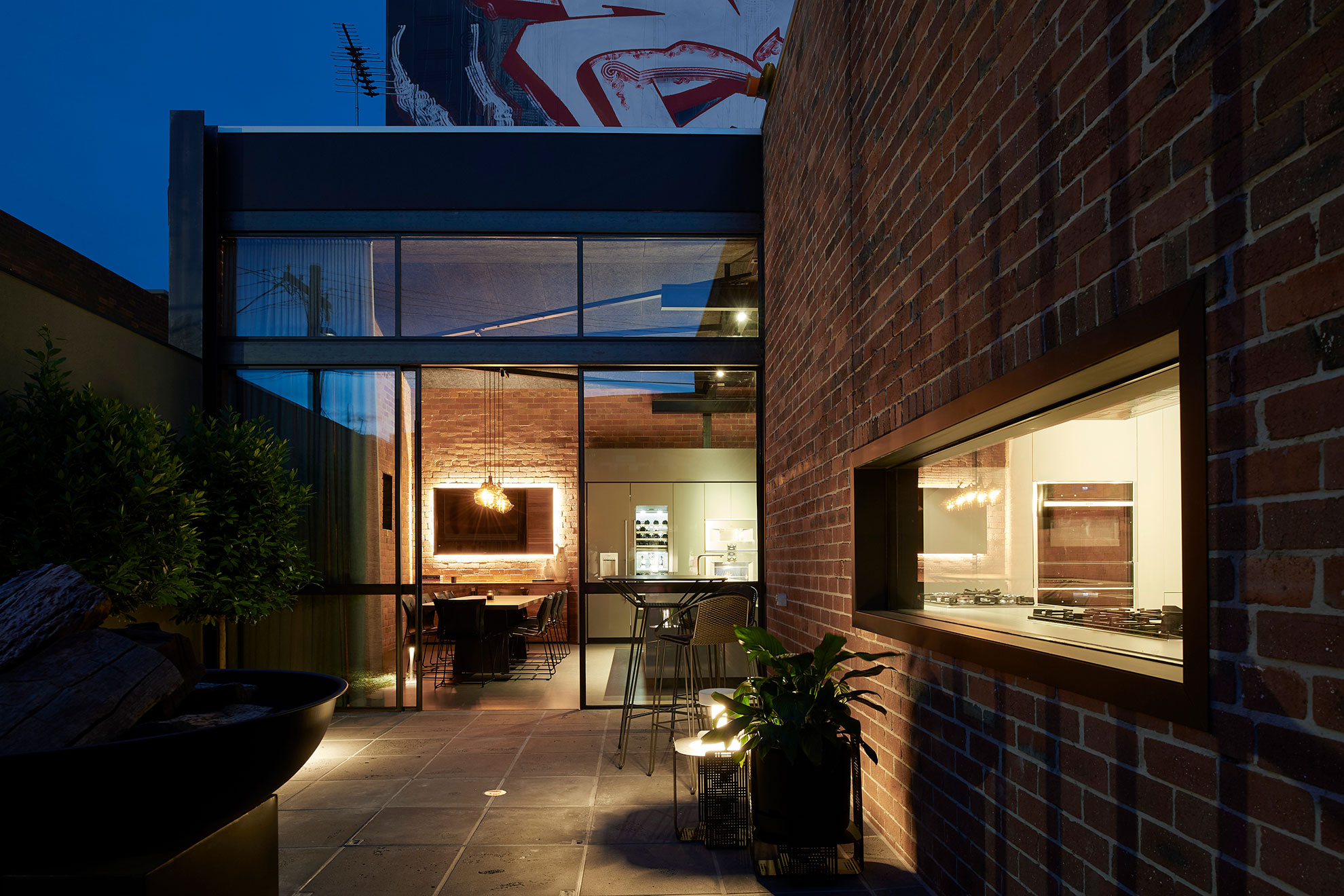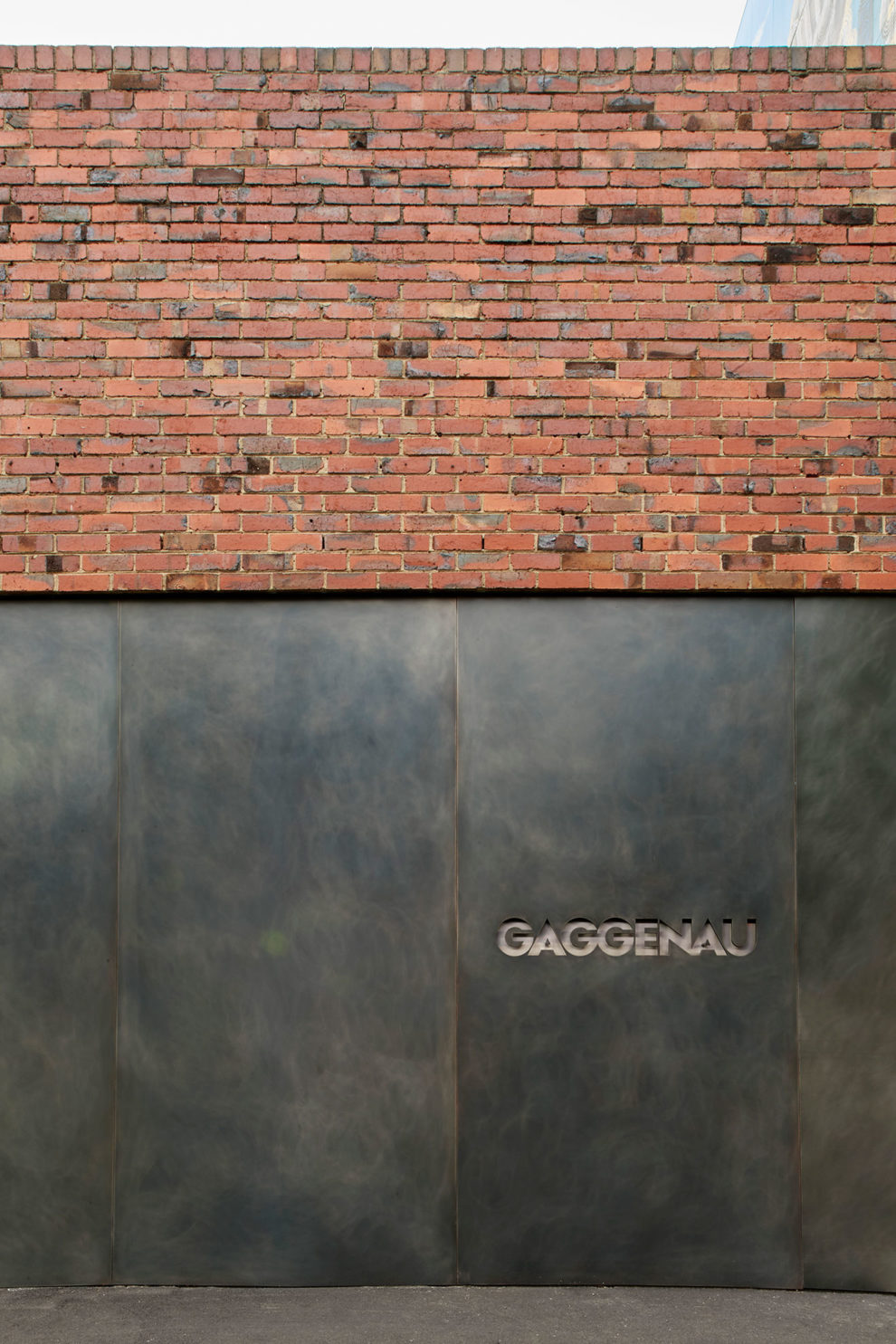 In embracing the charm and heritage qualities of the building, we restored the historic red brickwork of the existing warehouse but with a nod to precision and innovation – key core values important to Gaggenau. This can be seen in the insertion of modern steel-framed portals that puncture the entry points, providing a contemporary and distinctive sense of arrival to the two individual yet adjacent showrooms.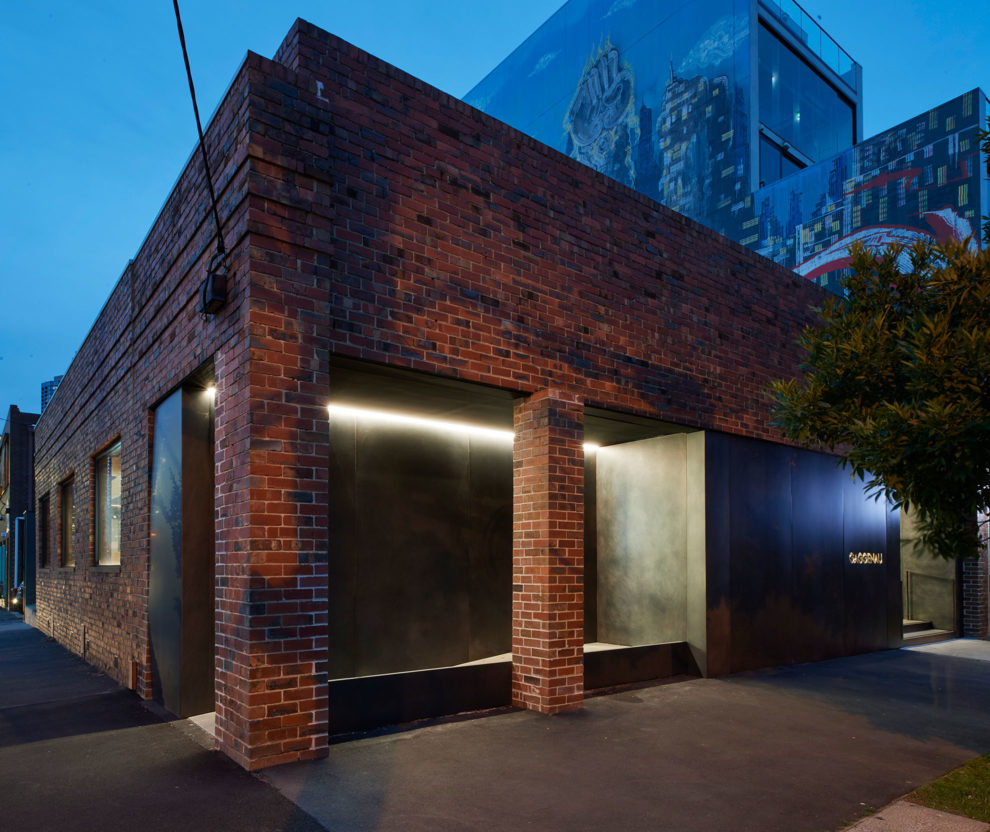 A strong connection to Gaggenau's 335-year history and its German origins was a defining part of the original brief. Having been founded in 1683 in the small German village of Gaggenau, at the foot of the Black Forest, this strong relationship to heritage and history and the age of industrial craftsmanship was important to the brand.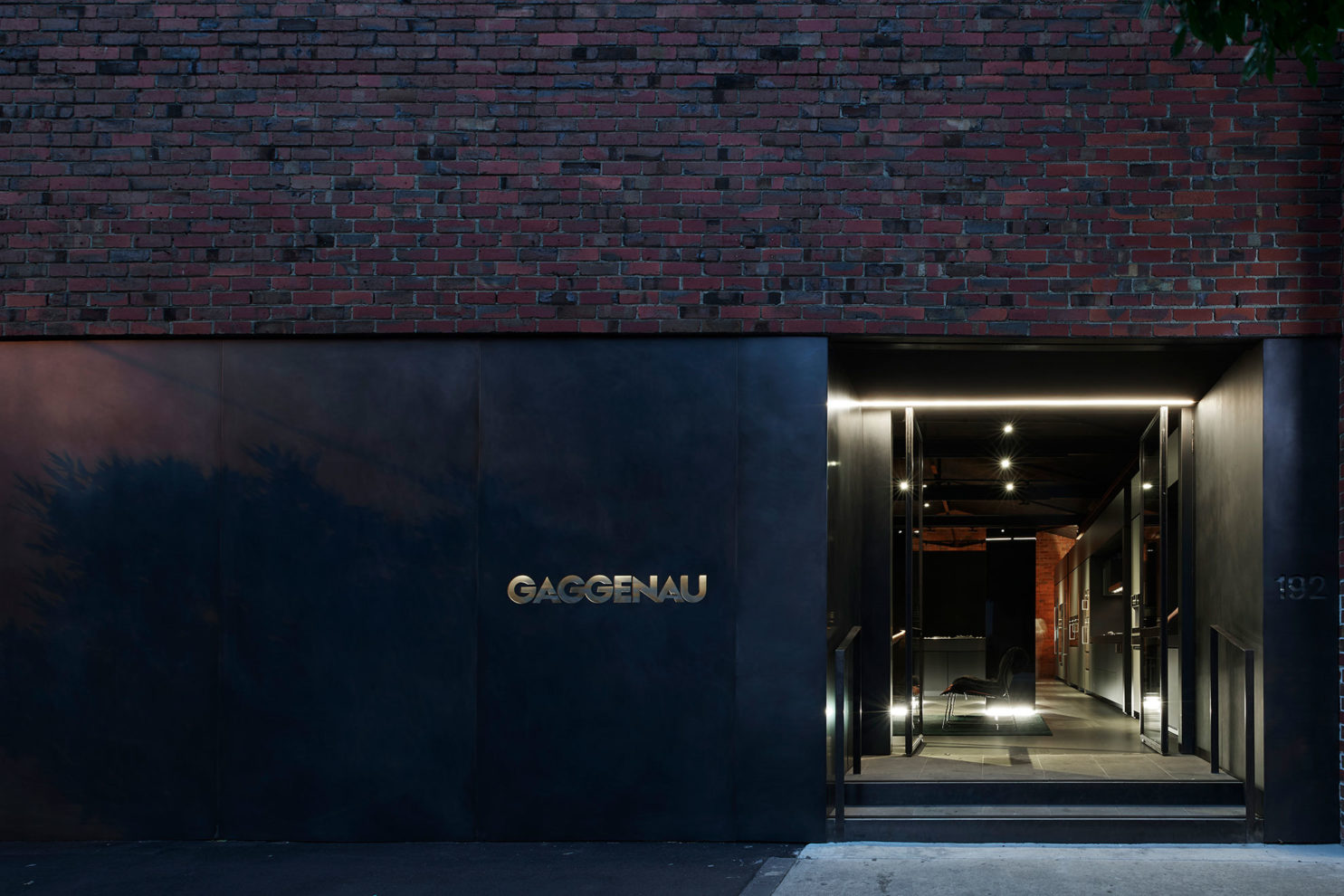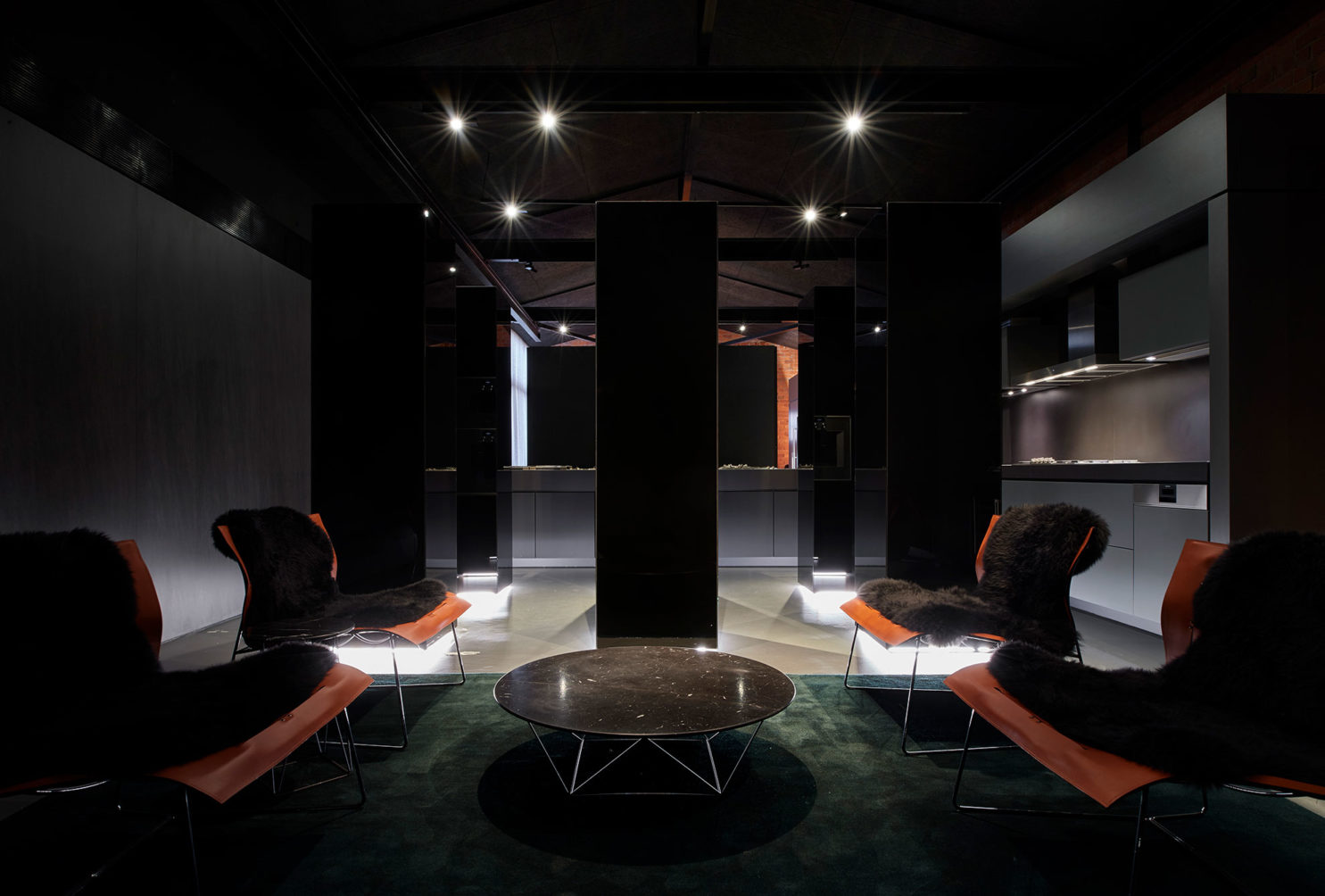 Engaging with the brand's origins, the entry to Gaggenau's showroom is dramatic, moody and dynamic demonstrating strength and power, reflective of the brand values. More akin to a gallery, tall black mirrored towers reflect the darkened inky black surrounds. Punctuating the space, these towers allude to tall trees within the dense, Black Forest of the brand's heritage. Product is hidden from view until further exploration sees appliances inserted randomly within each tower, lit from above like a gemstone in a jewellery box. Like a sculptural intervention, the luxury and contemporary detailing of each item is emphasised and celebrated.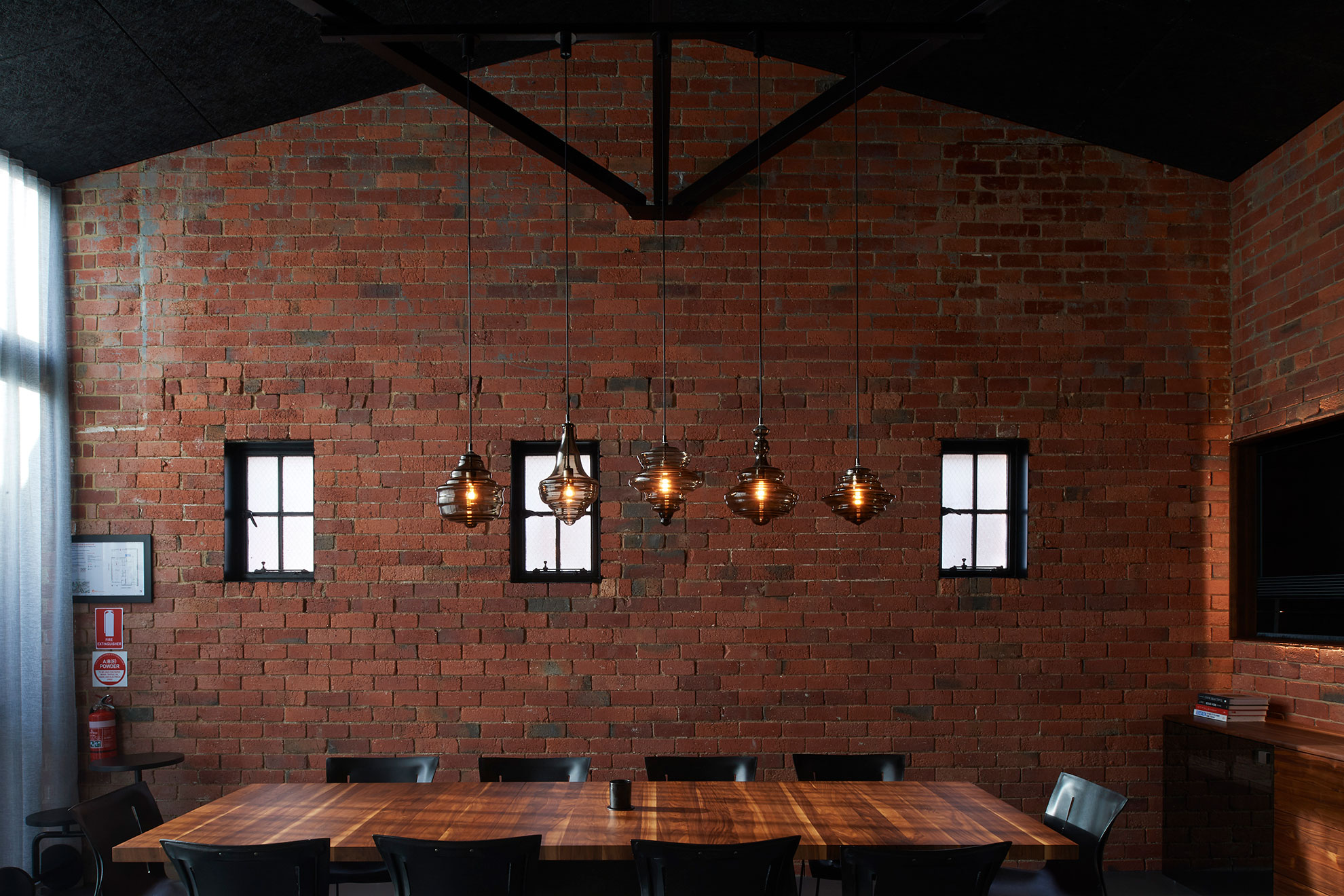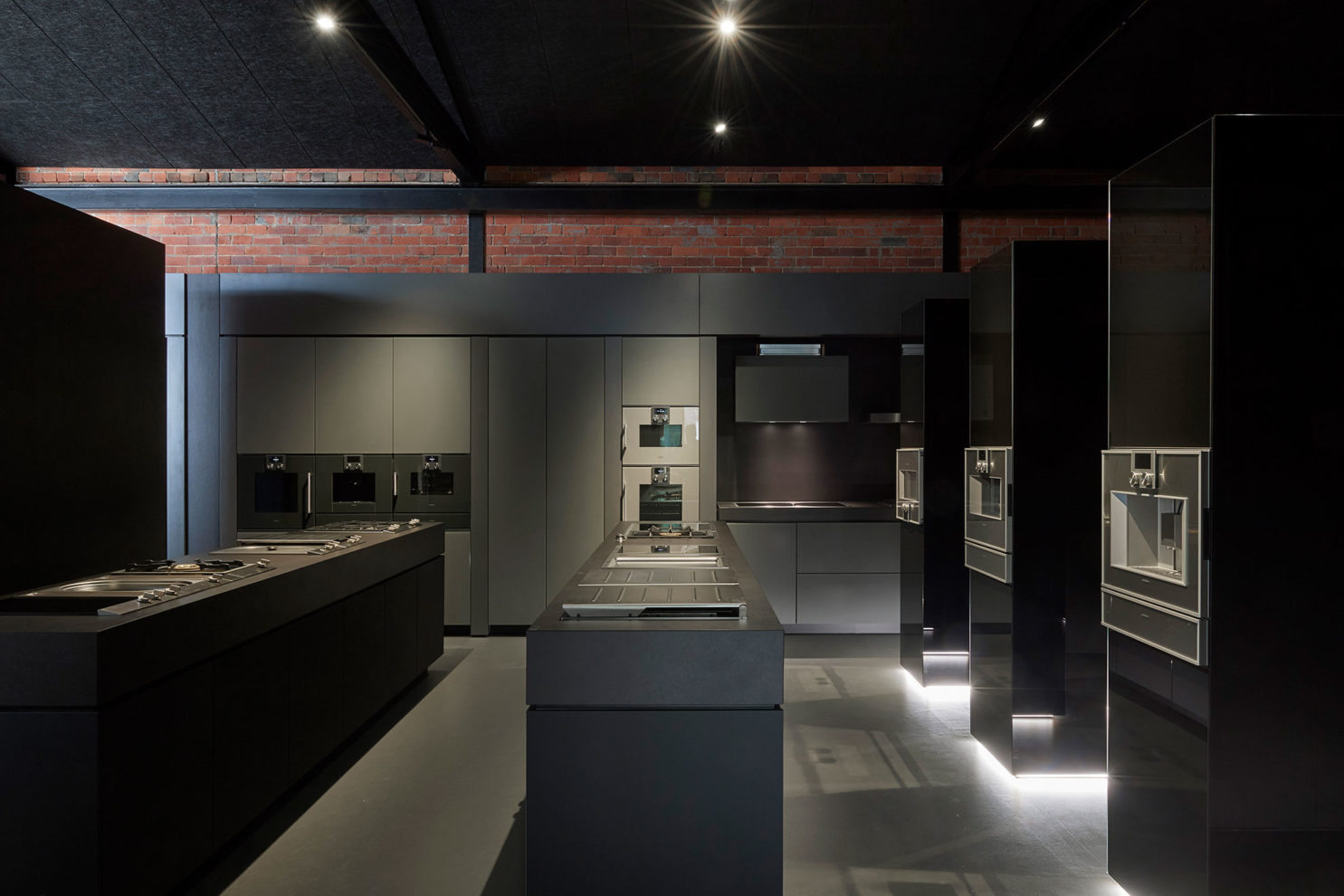 The experience is highly sensory with product seeming to hover and glow within its black mirrored envelope. Inky coloured original brick walls and a raw, black strawboard lining the ceiling give the illusion of being within the Black Forest itself.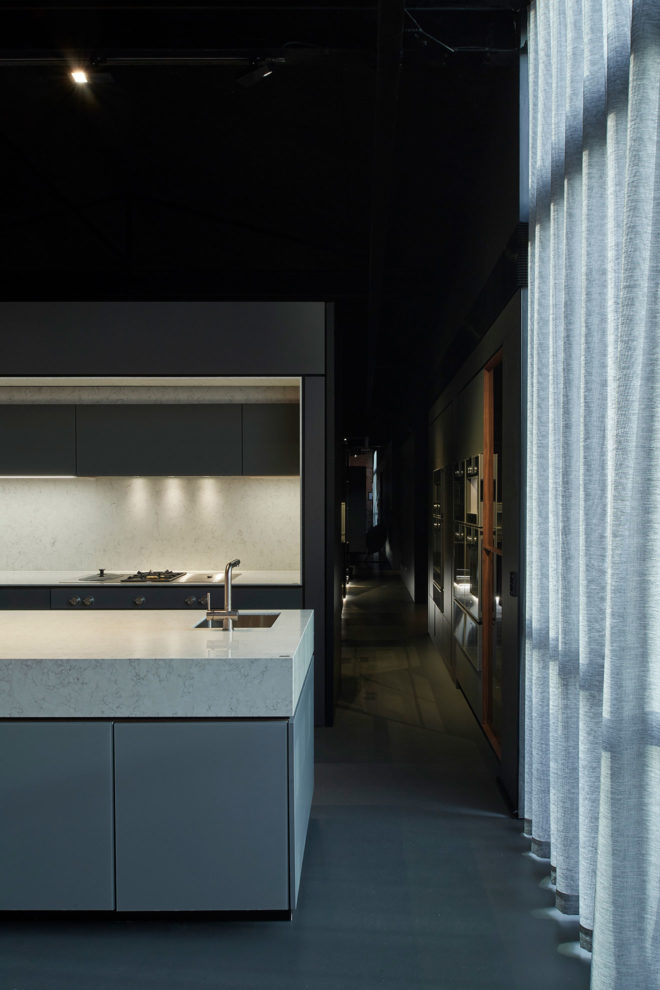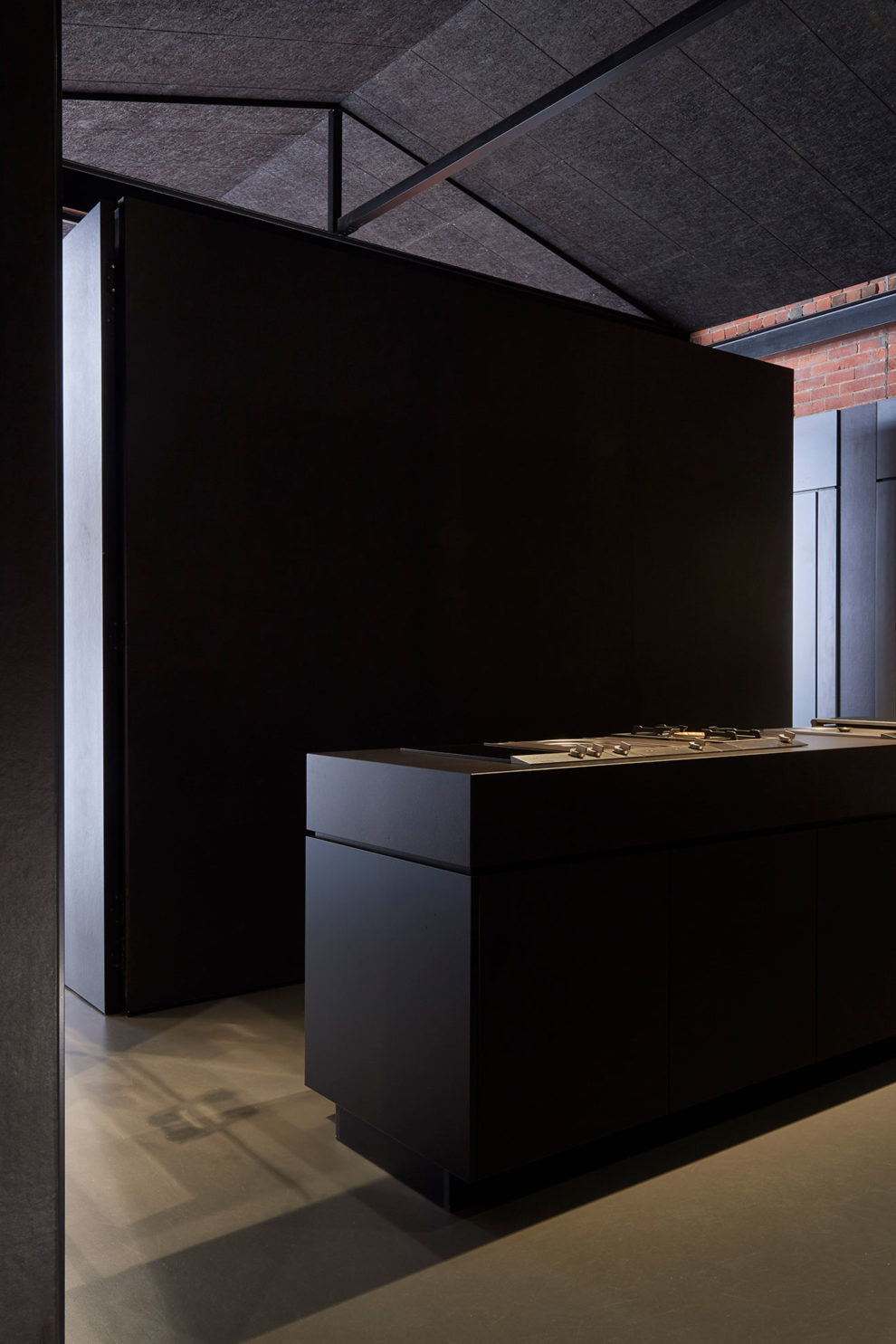 The articulated form of the mirrored towers represents the verticality of the forest trees, while the colour and light of the product allude to the first roar of flames and hammering of molten metal defining Gaggenau's beginnings.