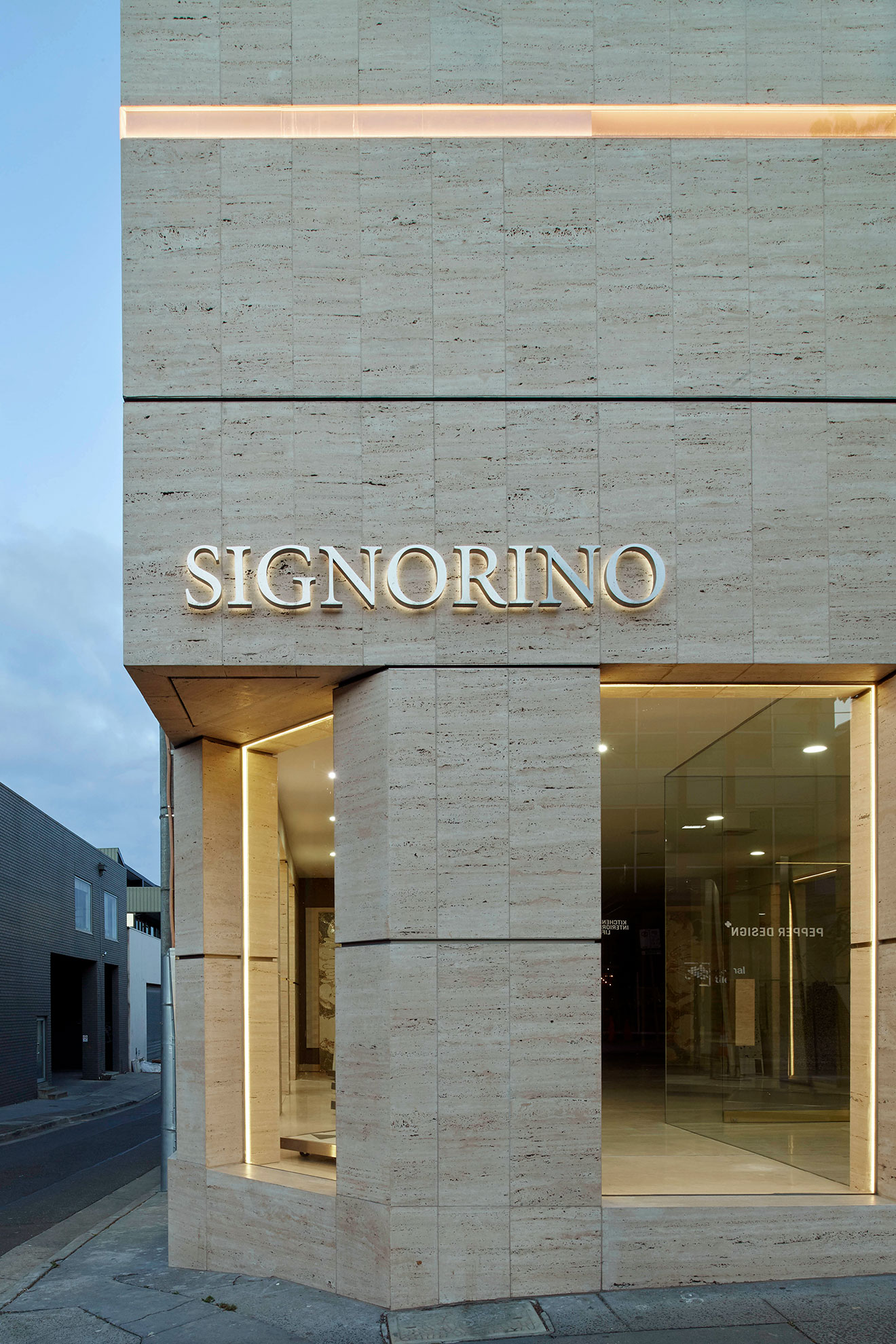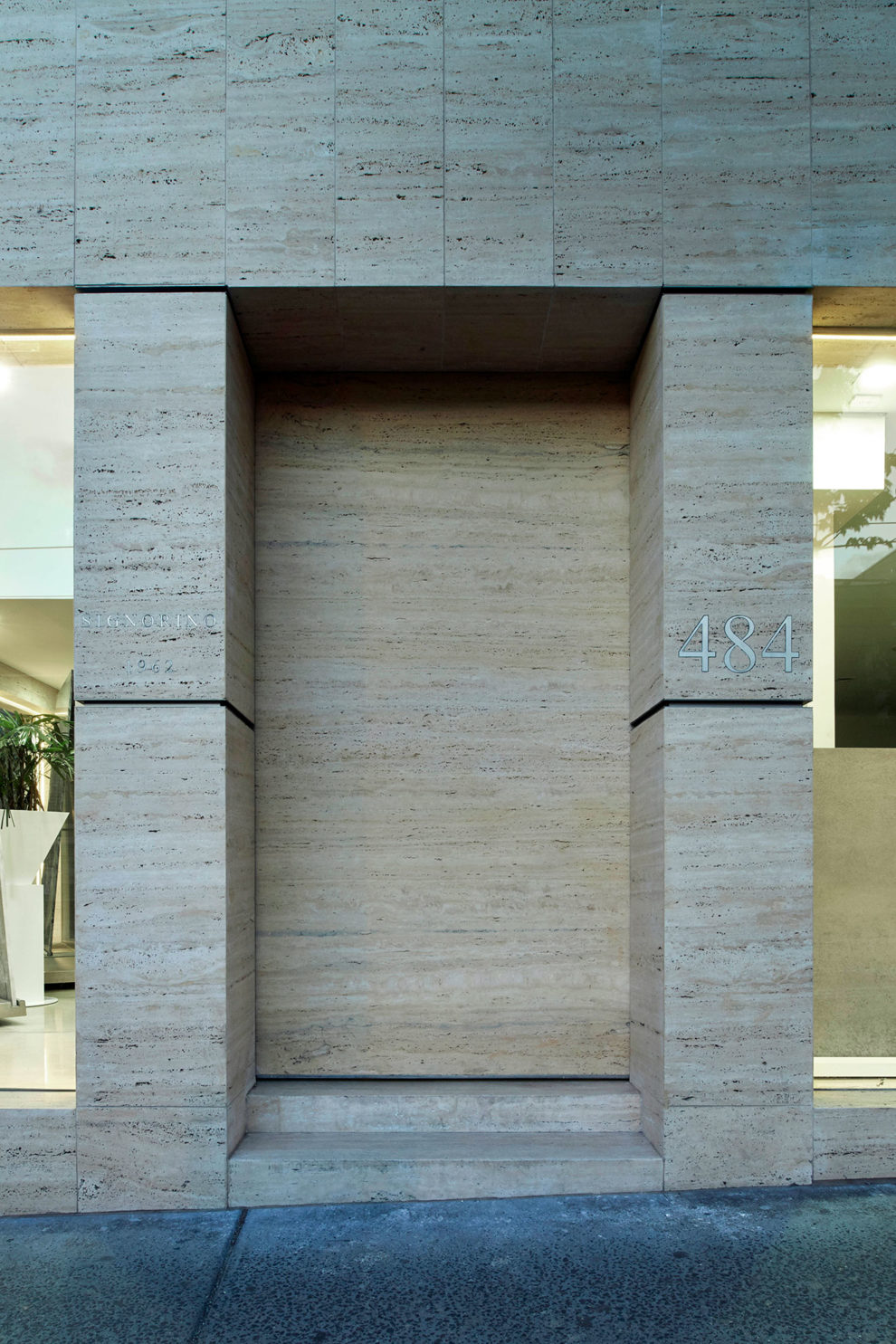 Signorino's prominence and long history as a luxury tile importer and retailer has made the brand a Melbourne institution. To reflect the quality and tradition upon which the family has built a stone empire, an iconic, contemporary destination showroom was required.
The new showroom is an innovative and cutting-edge retail destination – a tribute and celebration of being at an iconic site in Church Street Richmond for over 30 years. Making a bold statement, the entire façade is clad in travertine panels along the prominent corner site.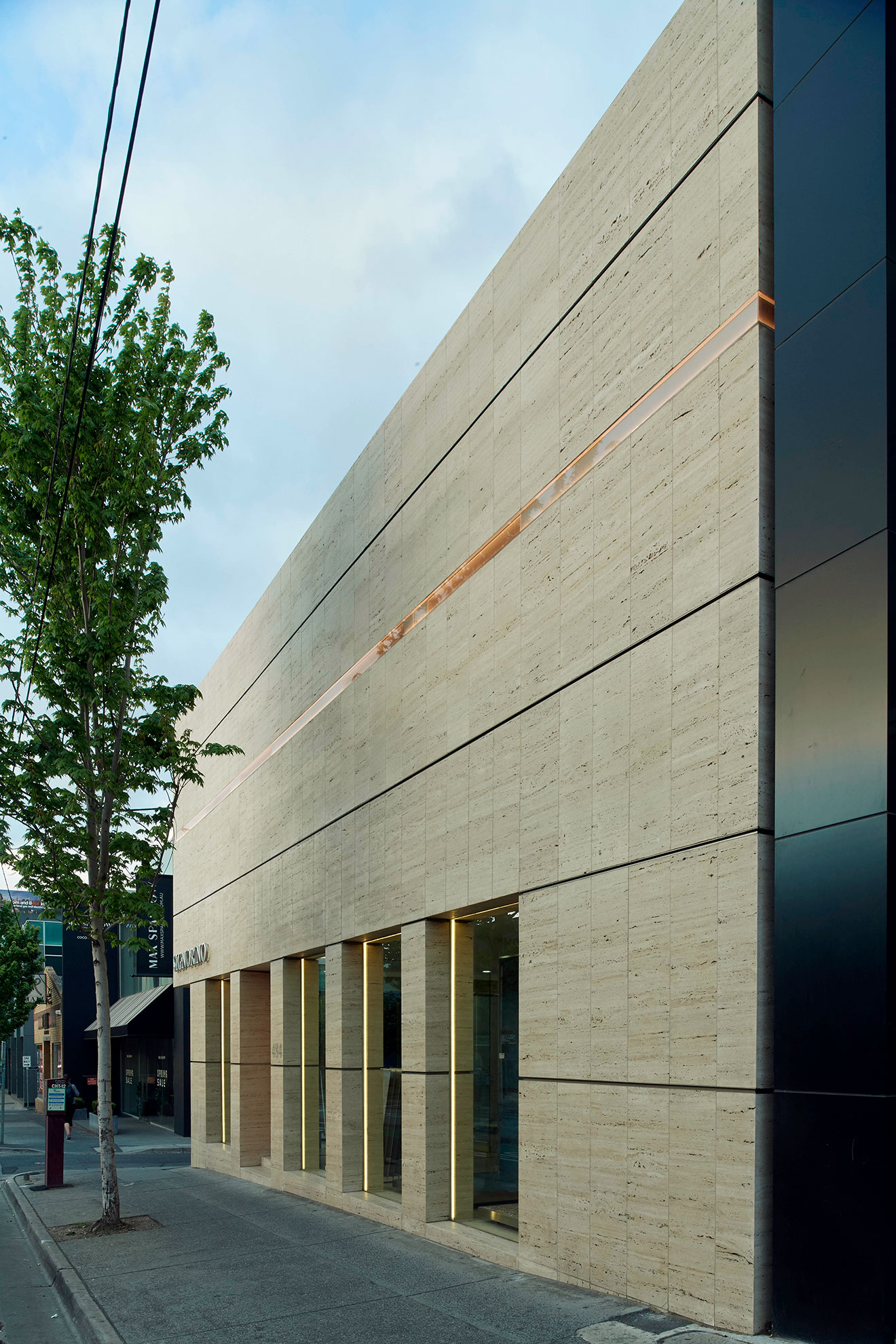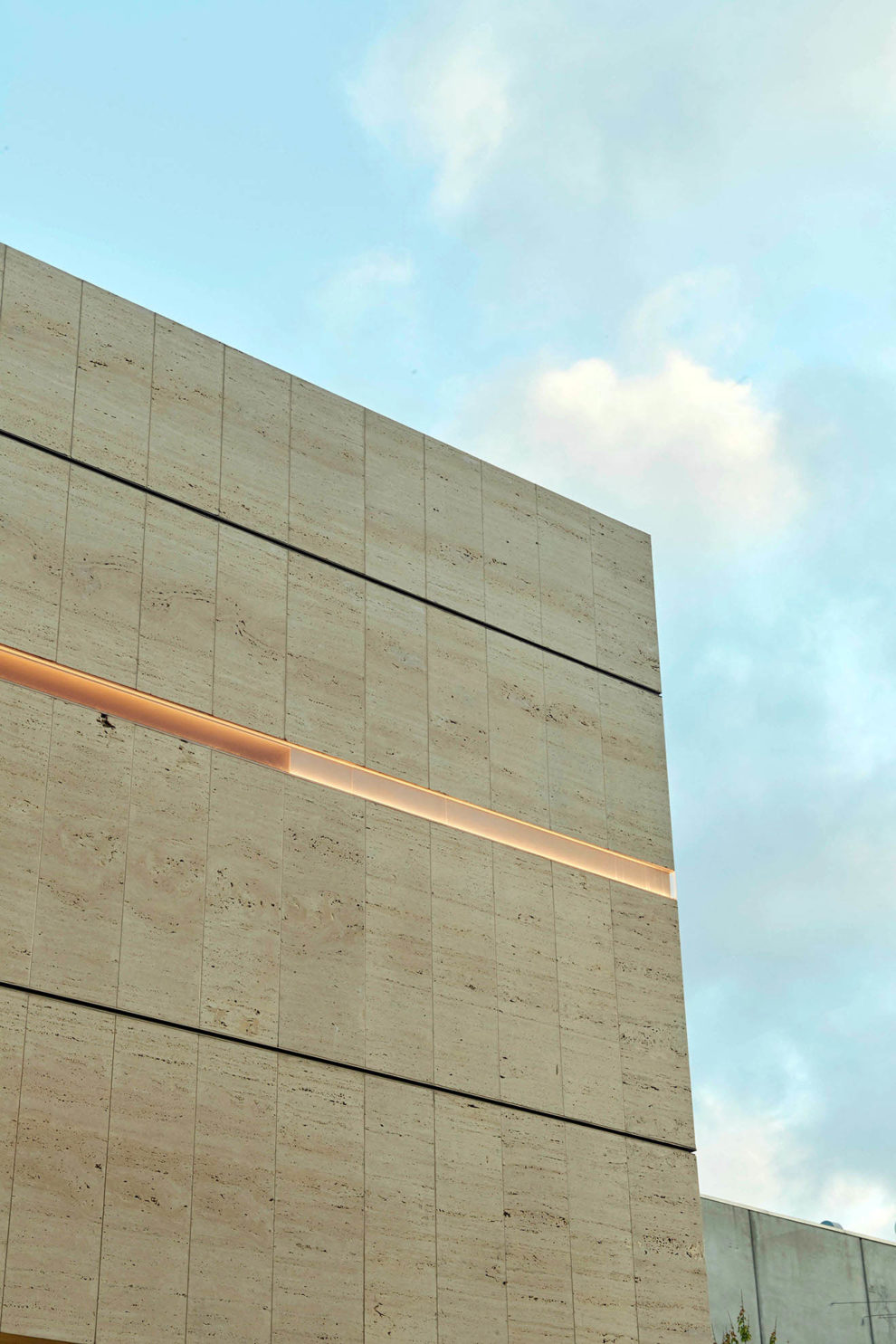 Recalling the design inspiration of the monolithic carved forms of Milanese Architecture, the architectural design response seeks to show an exemplar of the craftsmanship and expertise contained within.
Saw-cut travertine panels have been meticulously arranged to work to the grid and rhythm of the base building architecture – the intention being to highlight Signorino as a fashion boutique among its more typical neighbours. This presents the sheer beauty of travertine in its most simple form, raw, unadulterated, authentic.
The selection of travertine, characterised by its open fissures, surface troughs and concentric texture, was made to highlight the brutal beauty of centuries old stone and when illuminated from below at night, the entire corner site glows like a lantern with its striking horizontal banding, exacted to precise measurements of stone.
The statement of this compact yet highly considered, minimal form appears abstract in its predominantly gritty neighbourhood. A singular reliance on stone as the hero allows the building to do the talking – celebrating heritage, purpose, and heralding a new icon in this retail destination.