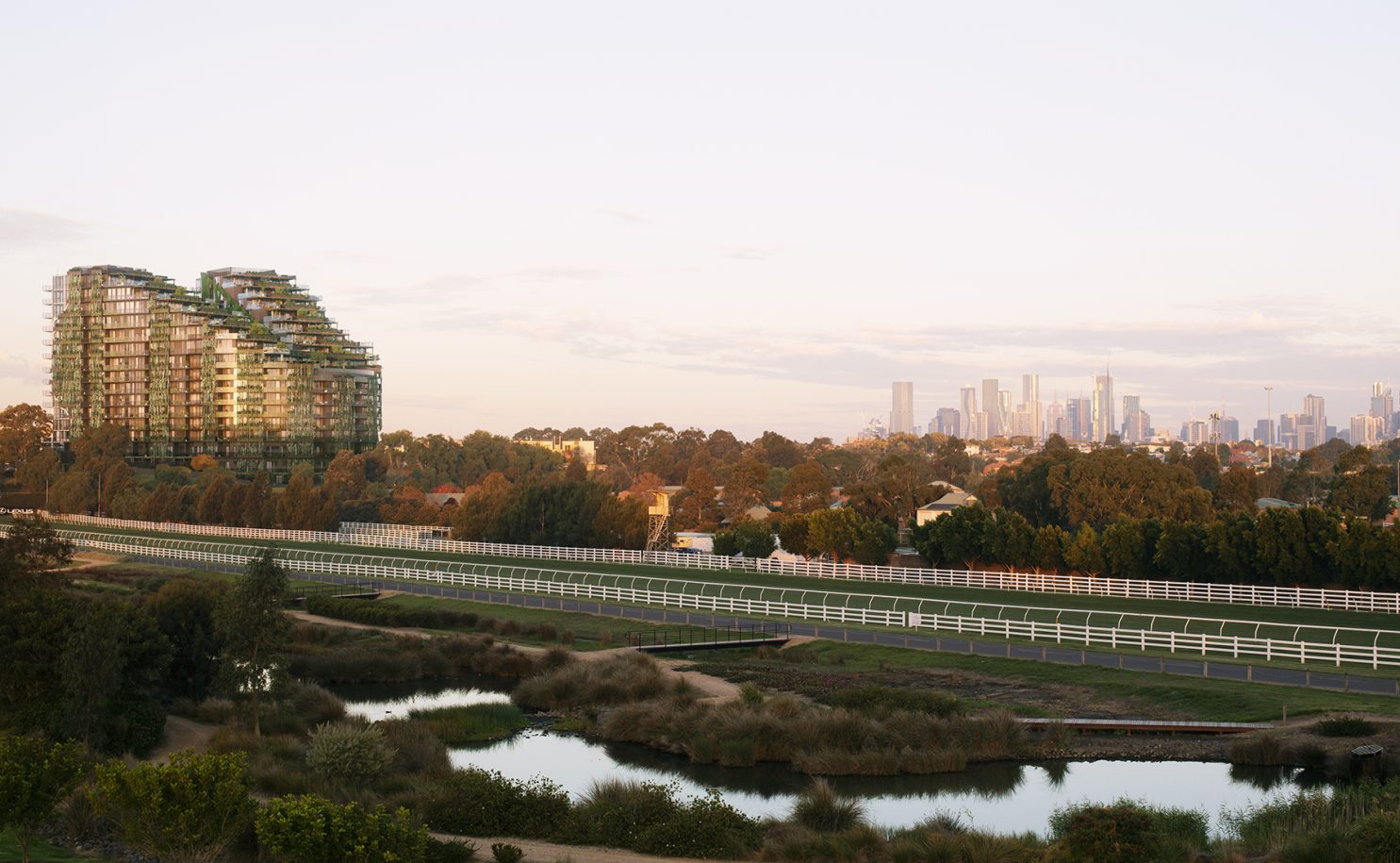 The Darley is the first and only residential development on Australia's Flemington Racetrack – home to the famous Melbourne Cup. As Pace Development's largest project to date, Carr were appointed as interior designers to compliment and respond to the architecture conceived by ARM.
Looking to the lineage of Fashions on the Field, which originated in the 1960s, Carr were drawn to the Spring Racing Carnival's vibrant tailoring and layered fashion statements.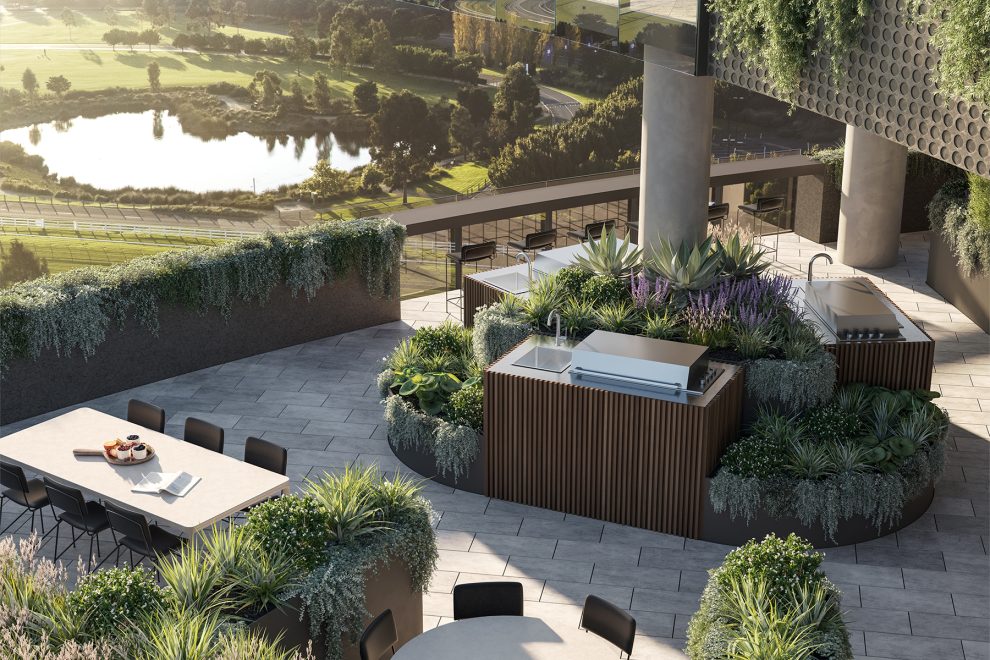 The distinguished horseshoe-shaped building required a bespoke interior design solution to maximise the unique and curving floorplate configurations. With 360-degree views sweeping across the racetrack and the surrounding neighbourhoods, the stepped nature of the building enables generous terraces that overlook the action below and the scenery beyond. With detailed resolution and thorough understanding of Melbourne's multi-residential market, Carr has created a design outcome that finely balances the needs of multiple key demographics and our clients, Pace Developments.
Through rationalised consistency, the building is divided vertically in two, with apartments split between the inner ring and the outer ring. The apartment offerings are tiered into three schemes with variations spanning 30 apartment types. We holistically interrogated the spatial planning of the entire building to ensure a detailed and resolved efficiency was applied to each level.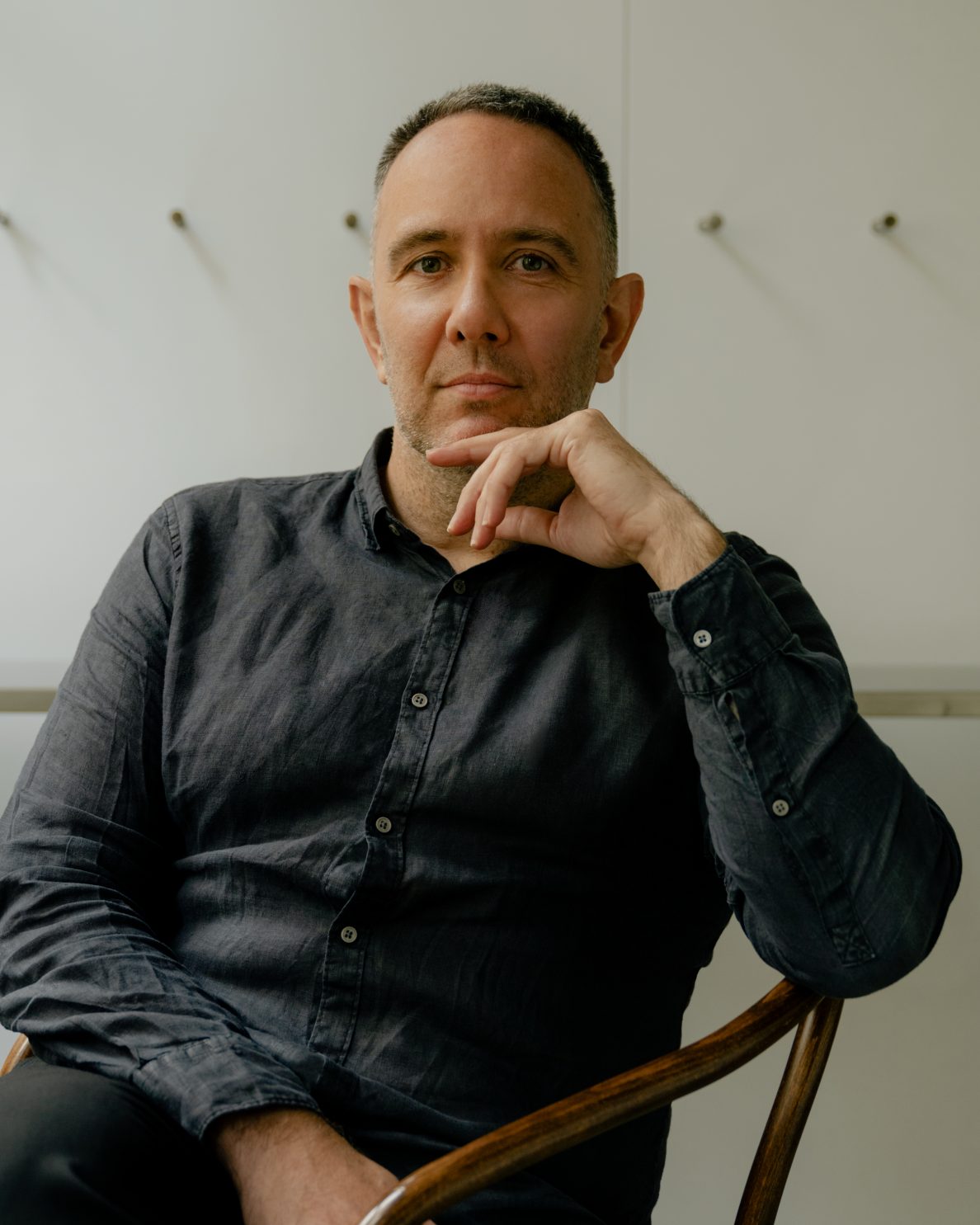 The design narrative we've explored for The Darley is the association with Flemington Racecourse's Fashions on the Field and finding a material juxtaposition that celebrates detailed tailoring and texture, woven with the essence of Carr's timeless design philosophy."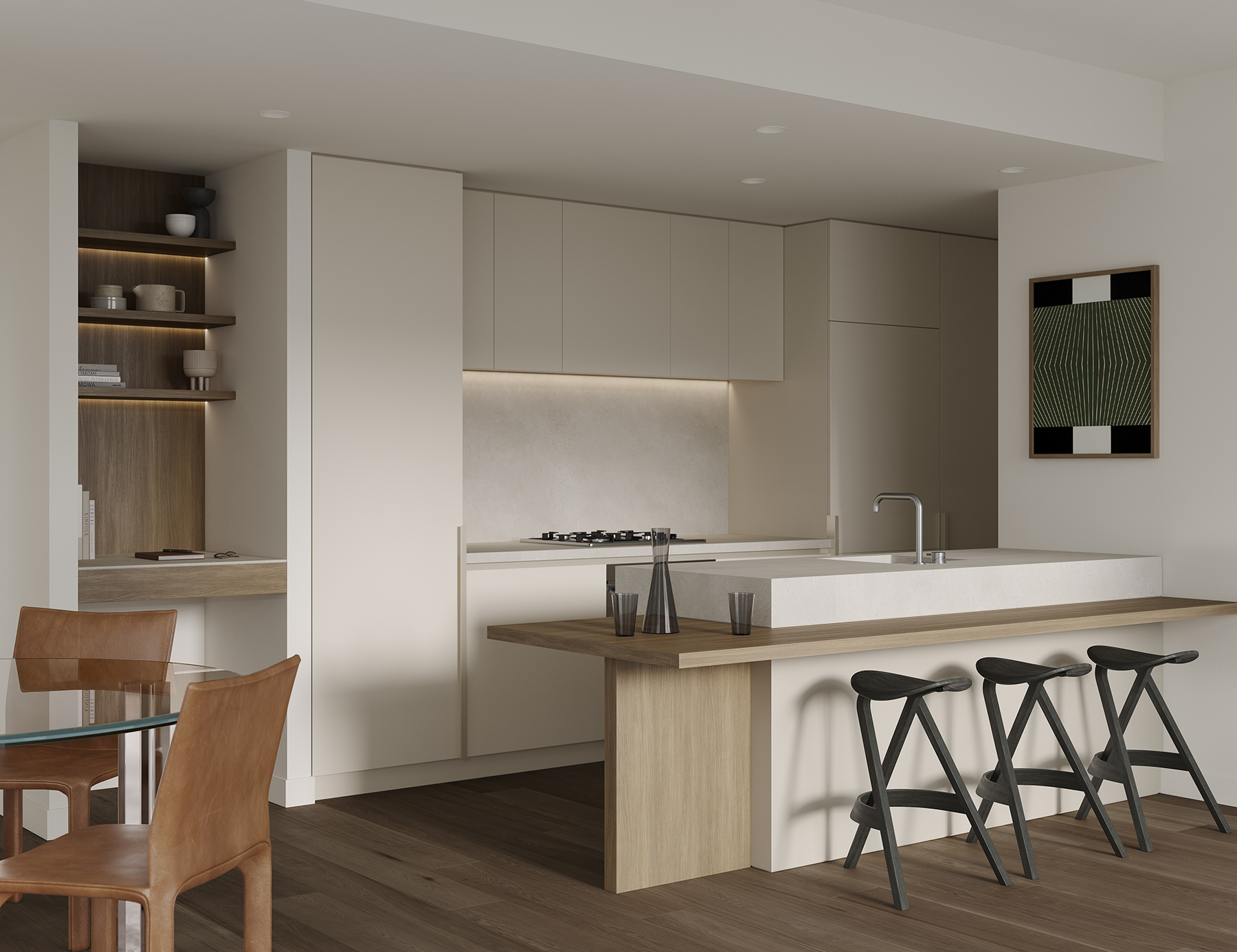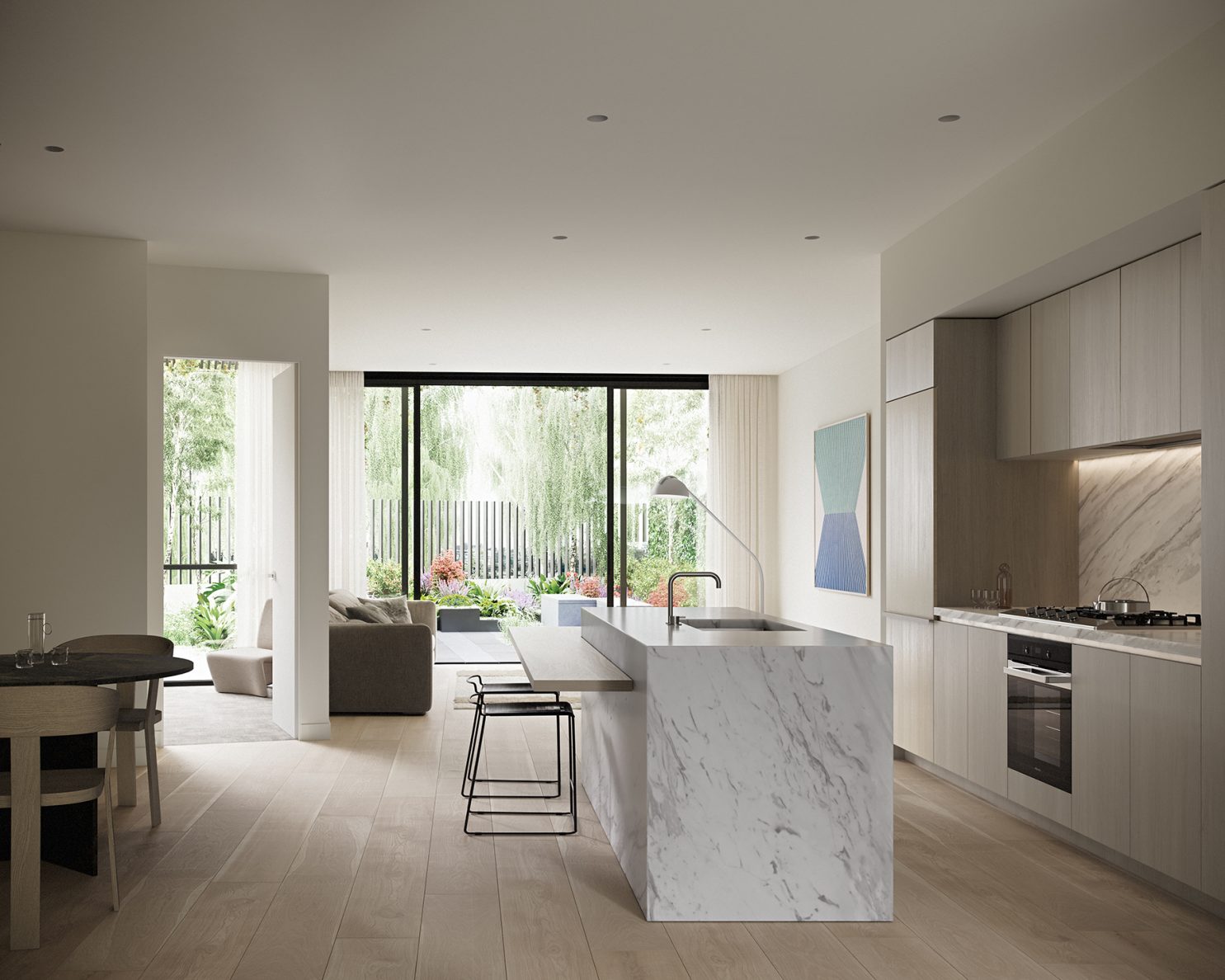 Internally the designs consistently maximise views, where living and dining spaces flow to expansive terraces.
Well-appointed kitchens and luxurious bathrooms offer an interplay between structure and material through simple offset block joinery. This manifests as a sliding form to a create breakfast bar that wraps the island bench, which translates across other kitchen and bathroom joinery details. The light and dark schemes demonstrate a conscious difference, whereby the light scheme features heavily figured, neutral stone forms, while the dark scheme harnesses a textured and patterned stone.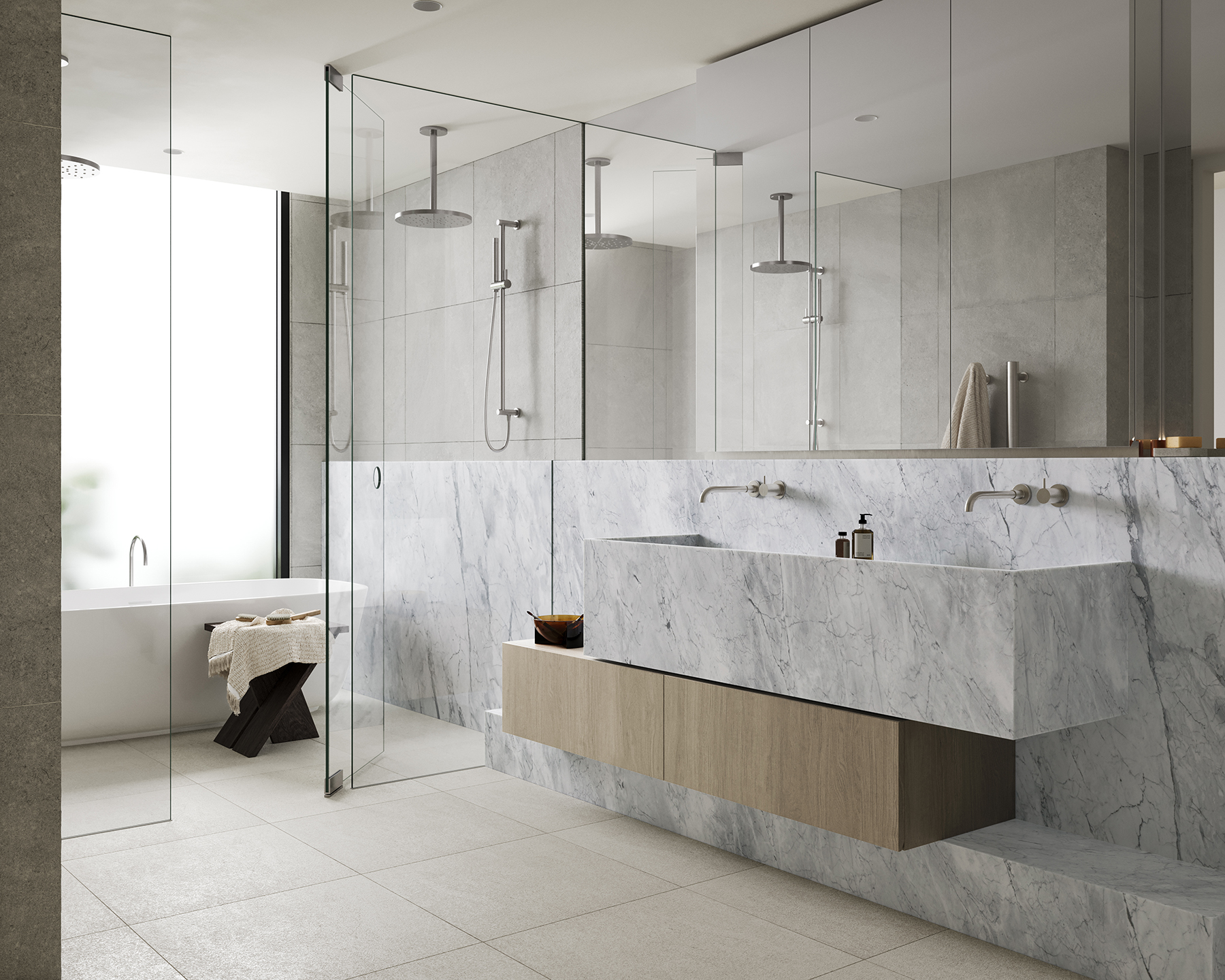 The material selections for the interior spaces are as bold as that of the architecture and feature complimentary but contrasting patterns and textures."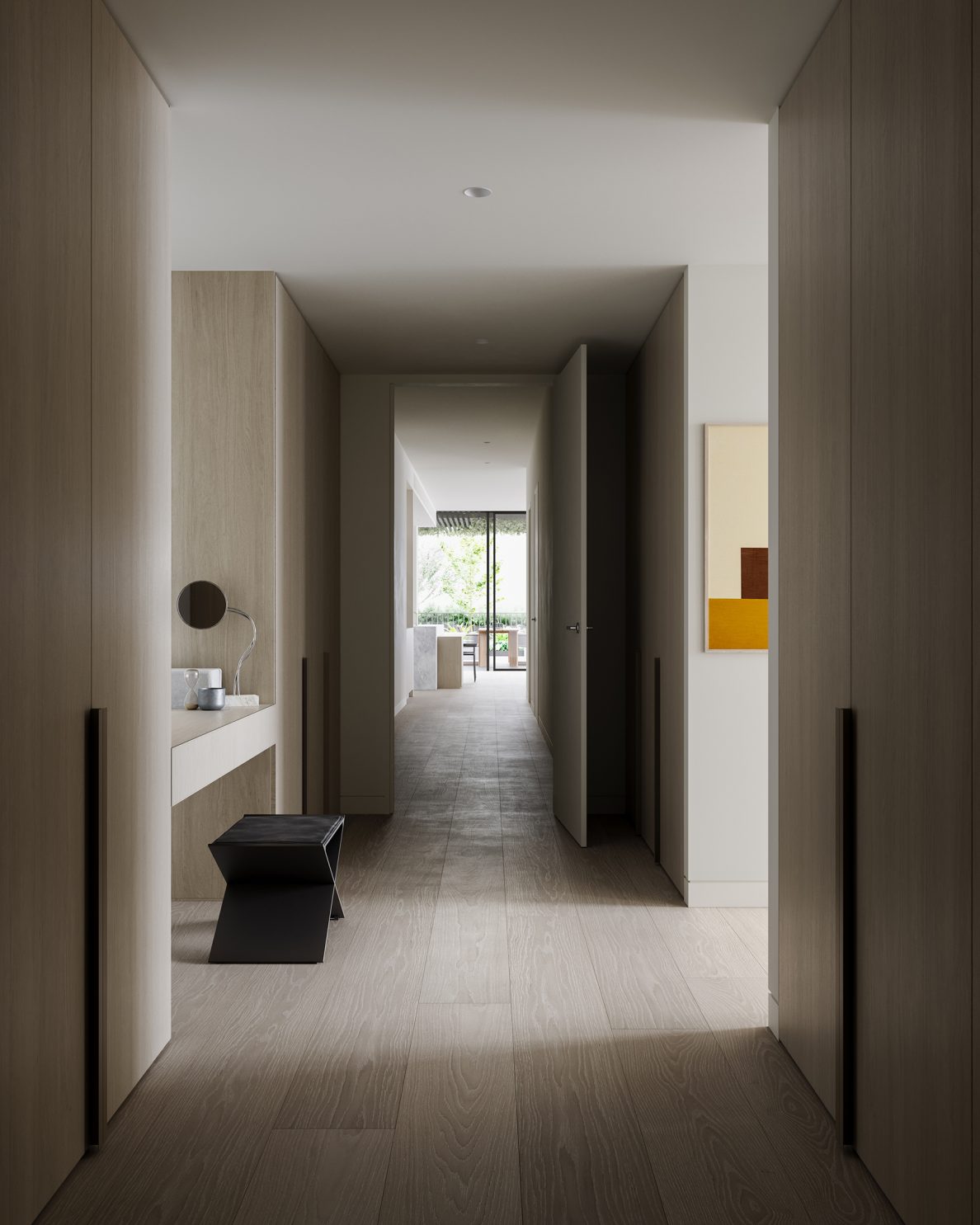 The bespoke apartments offer premium views and include added home comforts such as fireplaces, gallery-style corridors, walk-in-robes catered with extra space for dressing rooms and tables.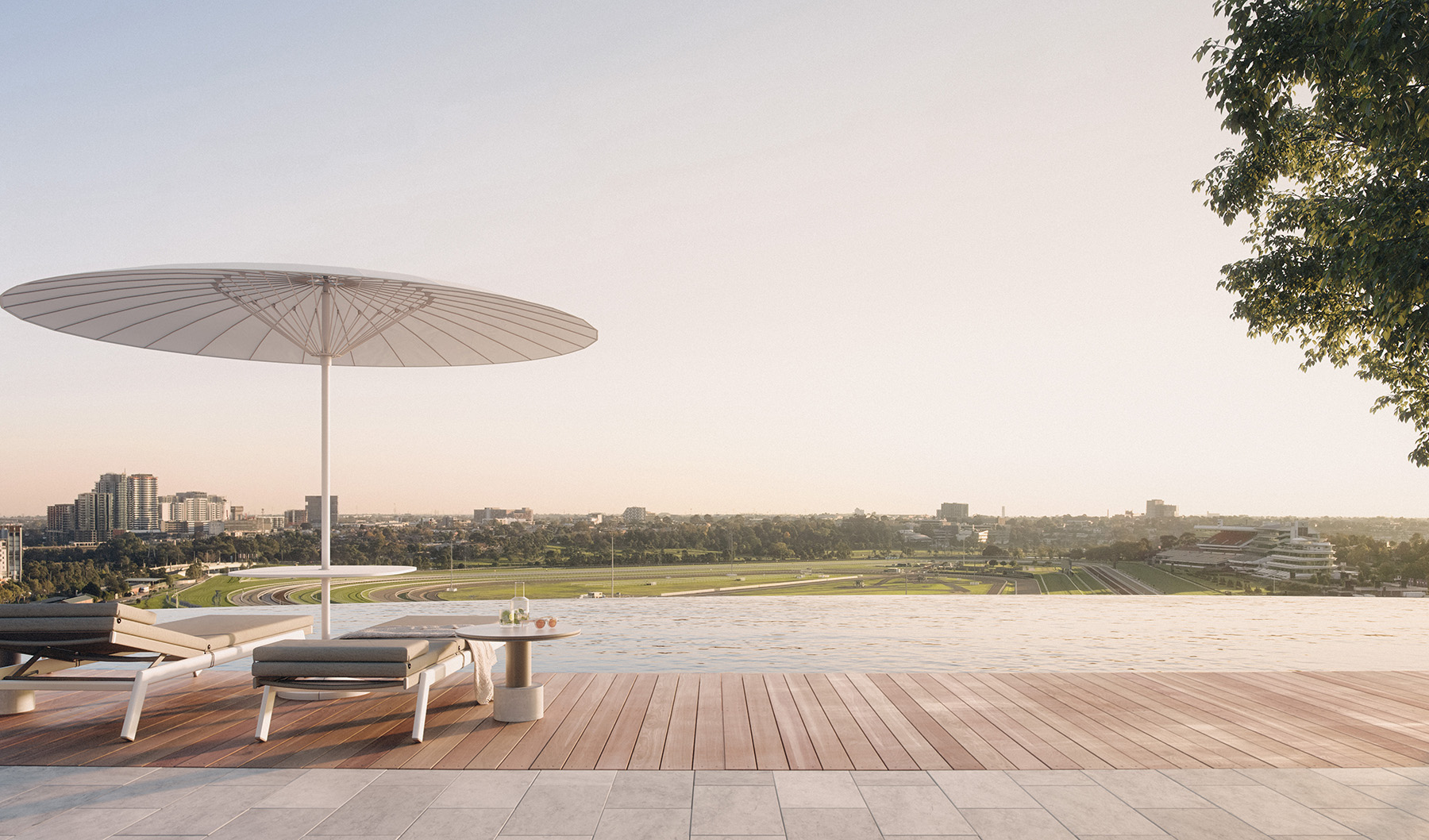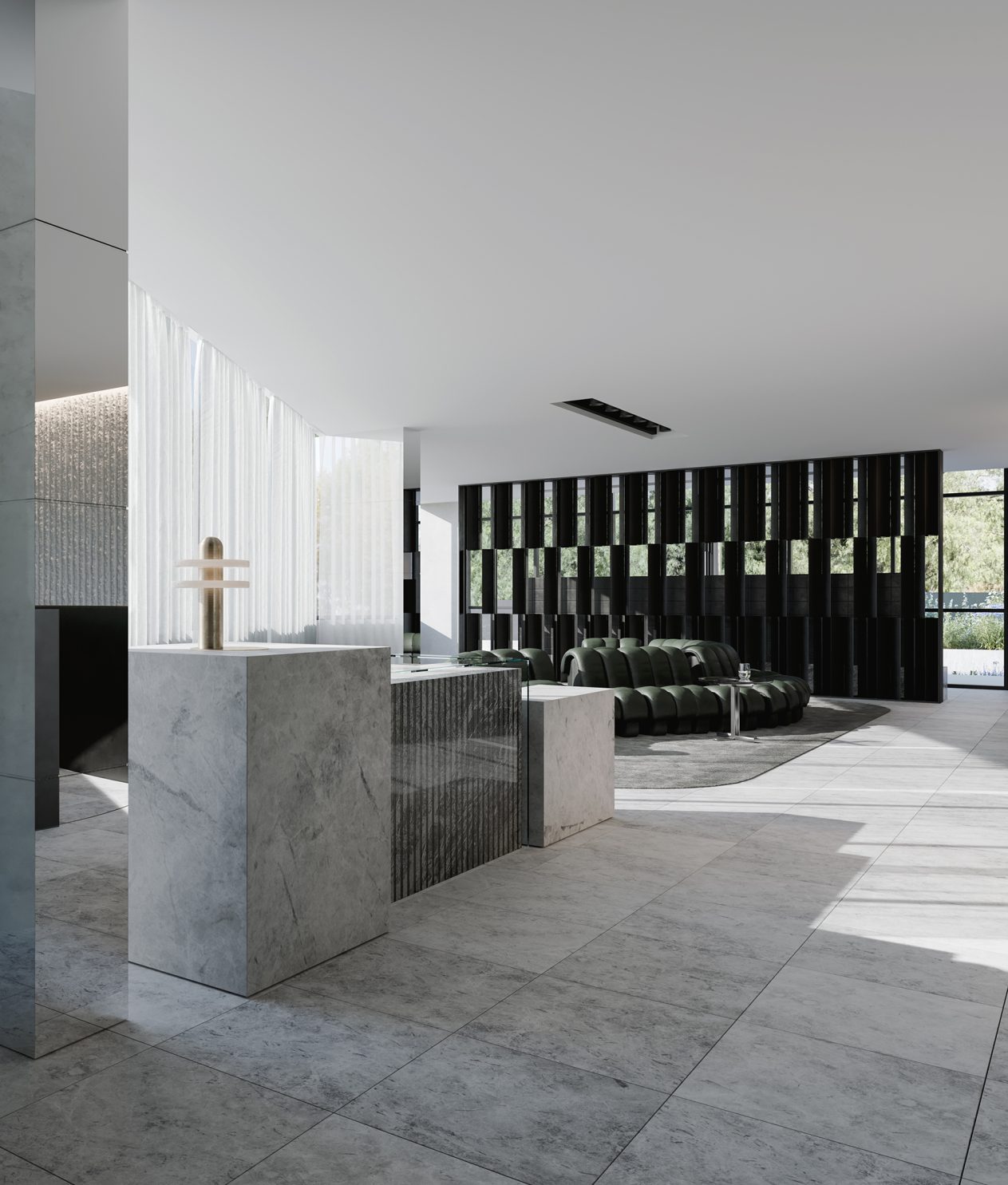 The three separate cores, each defined with their own scale and identity, are unified at the ground floor residential arrival space featuring a concierge service. Here residents can access an array of premium facilities including private dining room and lounge spaces, a gym and cycle studio that spill out to a garden terrace by T.C.L, plus a wine bar, cinema and subterranean cellar.
On level eight and in direct eye-line of the racetrack, a rooftop, horizon-edge pool, sitting areas and BBQ facilities allow socialising and additional external space for residents working from home.