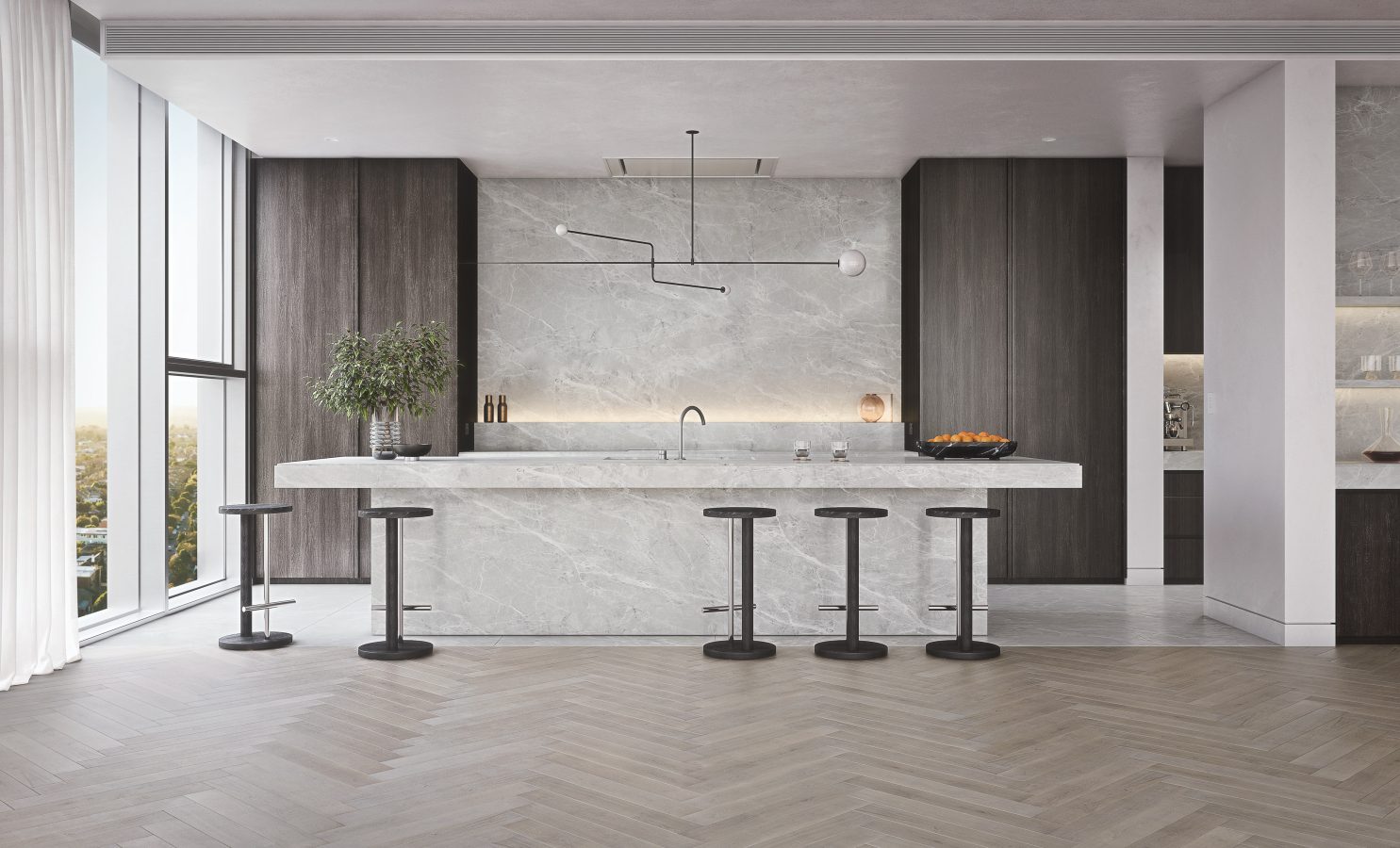 Located on the corner of Dandenong Road and Glenferrie Road, Malvern Collective will mark a new point of significance as people enter its namesake suburb. Designed to be split in half as two buildings by JCB Architects with central corridors and outdoor laneways that invigorate the precinct, Malvern Collective will provide increased density within the sought-after neighbourhood. The development will also include restaurants, cafes, a cinema room, and a wellness area to rejuvenate the premise as a major community hub.
For interiors, Carr was inspired by five-star hotels from around the world to design residences that blend international design thinking with contemporary luxury. Well-detailed and highly considered, the Malvern Collective sub-penthouses and main penthouse create a level of refinement that "feel and function like individual homes which seriously elevate apartment living," says Senior Interior Designer Maree Paraskevopoulos.
Spanning the entire level 16, the main penthouse is equipped with vast floor space like some of Malvern's largest homes and was designed to comfortably cater to private large-scale entering and events. Capitalising on expansive views, the penthouse has a total of three expansive terraces that are perfectly positioned to take in the premier landscape across the Melbourne CBD skyline, Port Phillip Bay and the Dandenong Ranges. A continuous terrace also runs the length of the eastern side, providing outside space for the secondary living room and office suite to take in the Dandenong Ranges in the distance.  It's these once-in-a-lifetime views that elevate the Malvern Collective penthouses as 'houses in the sky'.
"The Malvern Collective penthouses have been designed akin to a spacious house you would find in the coveted suburbs of Malvern, Toorak, and Armadale," explains Maree. "Our design anticipates the living requirements of potential buyers so that they can customise the spaces as much as possible. By keeping up with an evolving luxury market, Carr has ensured Malvern Collective's penthouses capture the essence of six-star penthouse living."
Working with Kokoda to deliver our ninth project in partnership, the team tasked us with the challenge to elevate apartment living unrivalled in the Malvern and Toorak precinct."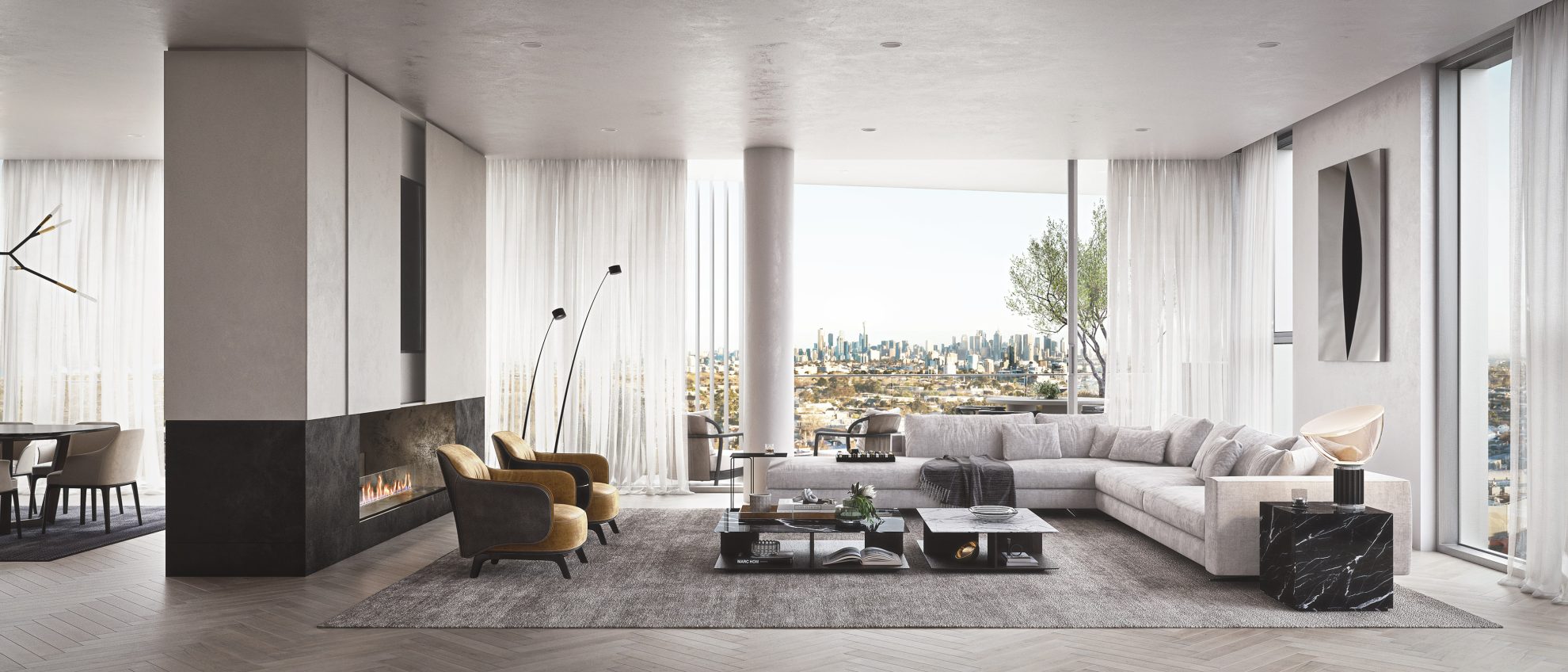 A restrained and calm material palette is applied in both the 12 sub-penthouses and the main penthouse, enabling residents to easily integrate their collection of art and treasured possessions. Timber flooring, natural timber veneers, wool carpets and porcelain encase the interiors, while refined metal detailing is adorned throughout. Sophisticated hardware and monolithic elements further encapsulate the interior design's simple but highly robust impact. Complementing the architectural design by JCB Architects, Carr has also oriented around the façade to take advantage of every spectacular vista.
Partnering with Carr has been a seamless experience and we have the utmost respect and confidence in the team bringing to life our unified vision for Malvern Collective, marking an exciting and significant development for Kokoda Property. Carr's highly considered approach to designing a unique and elevated collection of penthouses is unparalleled and meets the needs of today's globally aware buyers and investors alike."
Elegant and confident in its purpose, Malvern Collective is an example of timeless design for contemporary living.