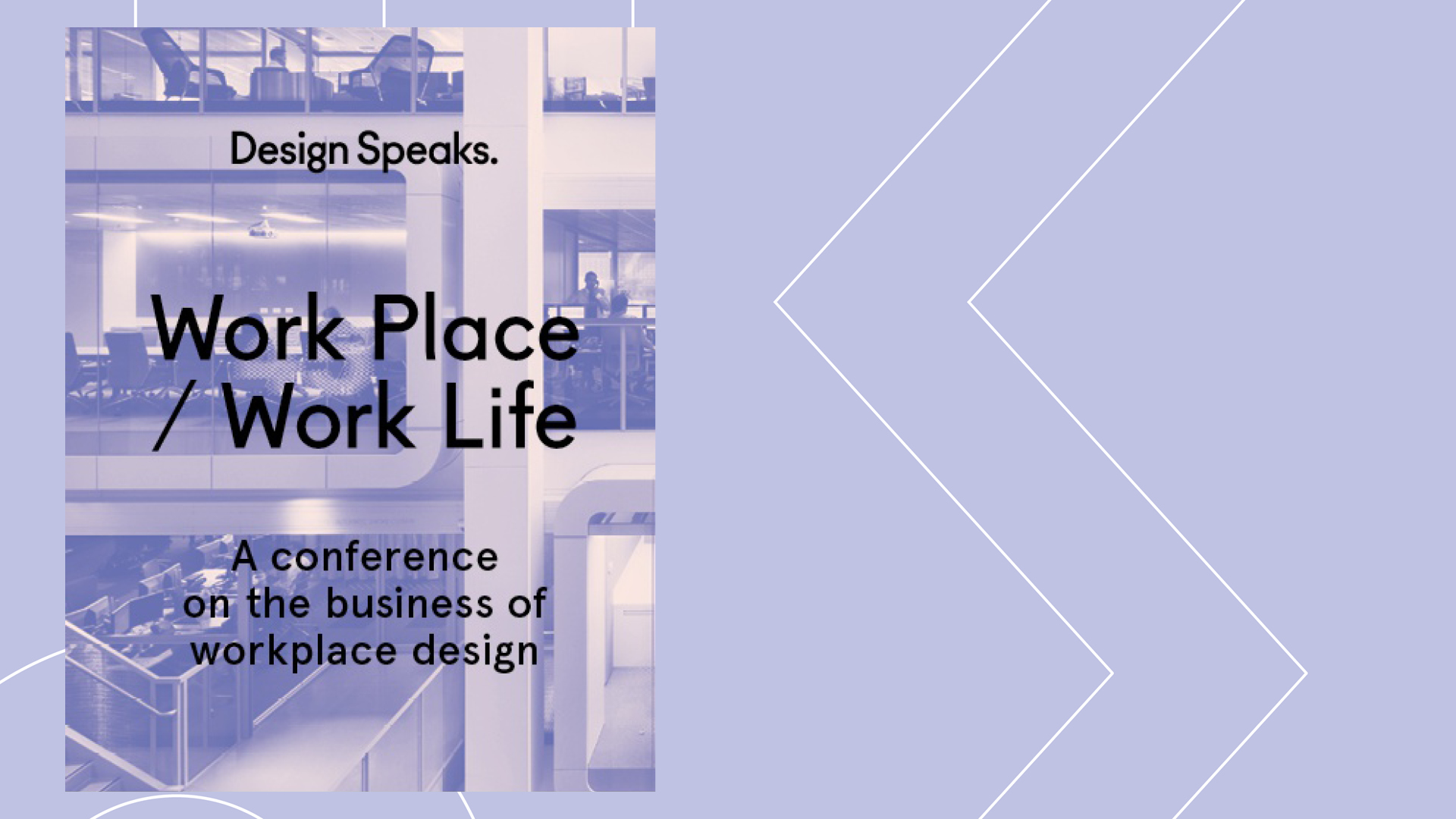 When future gazing at the office of tomorrow, Architecture Media gathered some of the design industry's most equipped to discuss and reflect the role designers play in enticing workers back to the workplace.
The first session of Design Speaks' workplace series was moderated by Carr Associate Director Rebecca Trenorden in Melbourne, with the panel comprised of Ada Choi from CBRE in Hong Kong, and Sydney-based Bill Dowzer from BVN and Phillip Vivian from Bates Smart.
Individual presentations were followed by an hour-long discussion, where the group collectively discussed topics from the rise of the polycentric city to rethinking office occupancy rates and the flight to quality. We wrap up the group's main takeaways from their discussion.
Lower risk rental agreements
With construction fit-out costs on the rise and office space requirements flexing more regularly than we've ever known, there has been a growing demand for lower risk workplace lease agreements.
As a result, opportunities for workplace tenants to rent office spaces where the building landlord has greater custody of the interior spaces at large is becoming more popular. In this scenario, a building landlord might own, manage and operates the suite of building amenities, alongside providing a generic "base layer" office fit out for the office tenancies. This change sees a tenant's setup costs reduce to the final layer of design fit-out elements – details that often provide identity to the workspaces.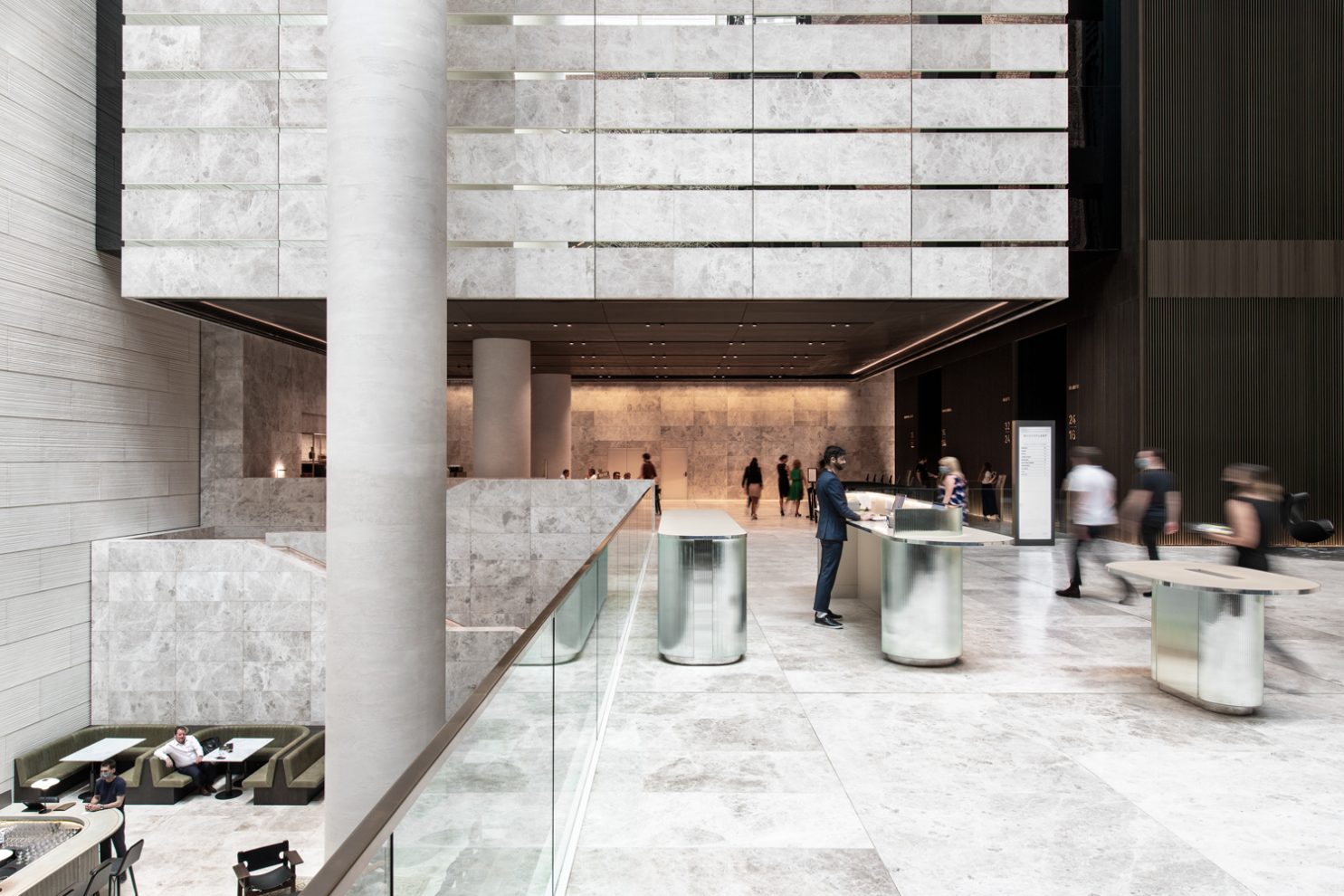 Polycentric cities
The pandemic has spurred a fundamental shift away from the 20th century monocentric office locality. Now widely regarded as an unsustainable city form, this saw the predominance of office workers travel into a central CBD location. The flip side is a polycentric city where offices are dotted around the city in fringe locations, removing the bottleneck of workers travelling to and from the same central location.
Australia at large is experiencing this shift towards decentralised cities. To maintain and strengthen this development, connected ecosystems are required. This relies upon efficient public transport, dense mixed-used centres that include all the ingredients for a community (schools, parks, houses etc) coordinated by government.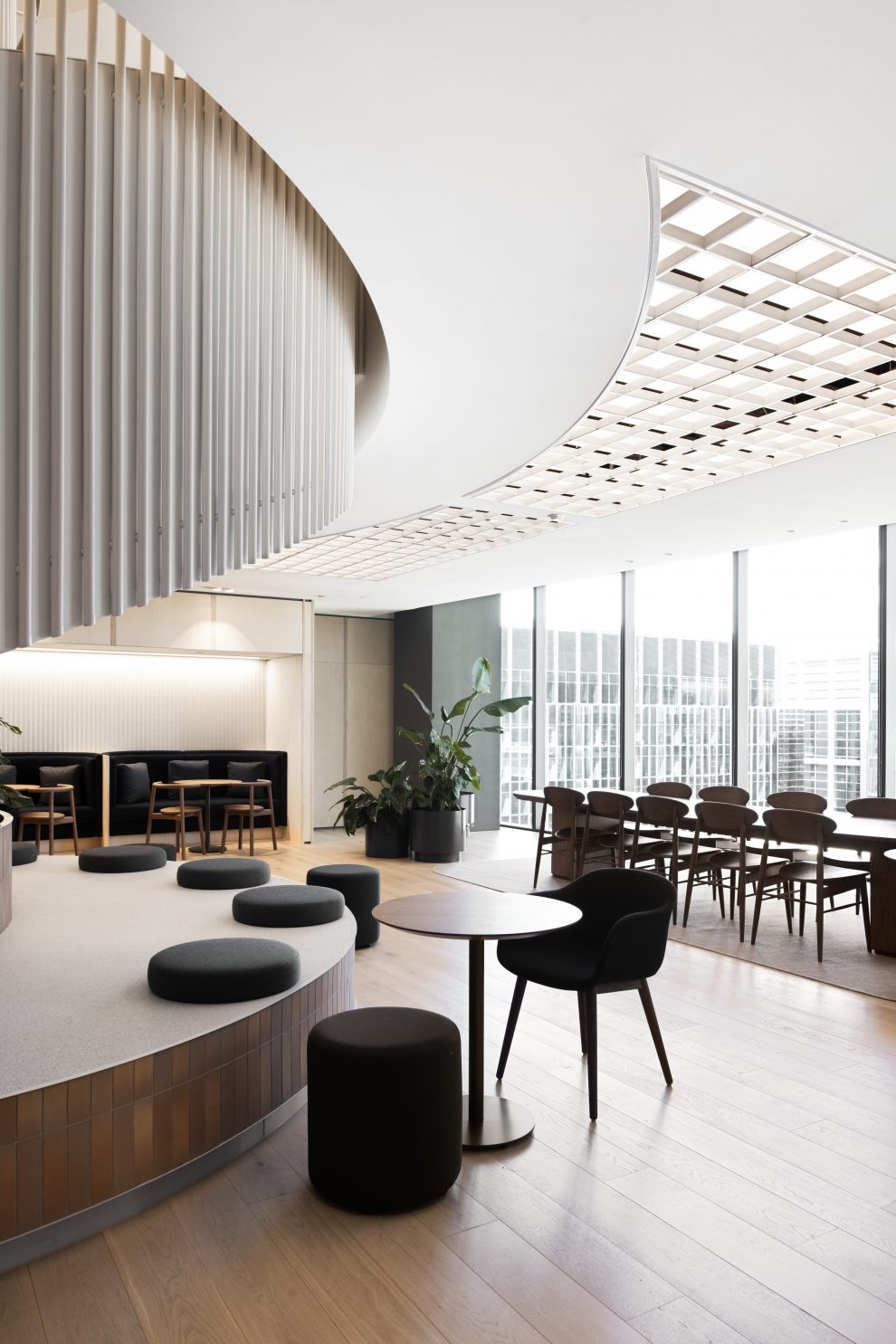 Rethinking occupancy rates
In a time where flexible work hours are increasingly the norm, with a four-day work week slowly becoming part of the conversation, defining a typical office occupancy rate has become obsolete. Rather, we should be focusing our attention on an office's maximum capacity rate.
With certain days more popular than others, for example Monday and Wednesdays for internal team meetings, a workplace needs to consider the percentage of their team they can, and need, to accommodate at any given time.
Flight to quality
Ultimately, in the post-pandemic era, the overall office experience is one of the most important employee attractors. This includes office amenities, which is currently one of the highest requested assets for office tenancies.
Quality is another defining element contributing to office experience. Across all facets of design and specification, quality products and materials are becoming a leading asset in an employee's workplace experience. Supported by the cost and space savings as a result of hybrid working, investing in high quality, local design not only supports experience, but sustainably outcomes too. By applying quality from day one, offices will have the ability to reduce their carbon footprint by reusing and upcycling office material and furniture.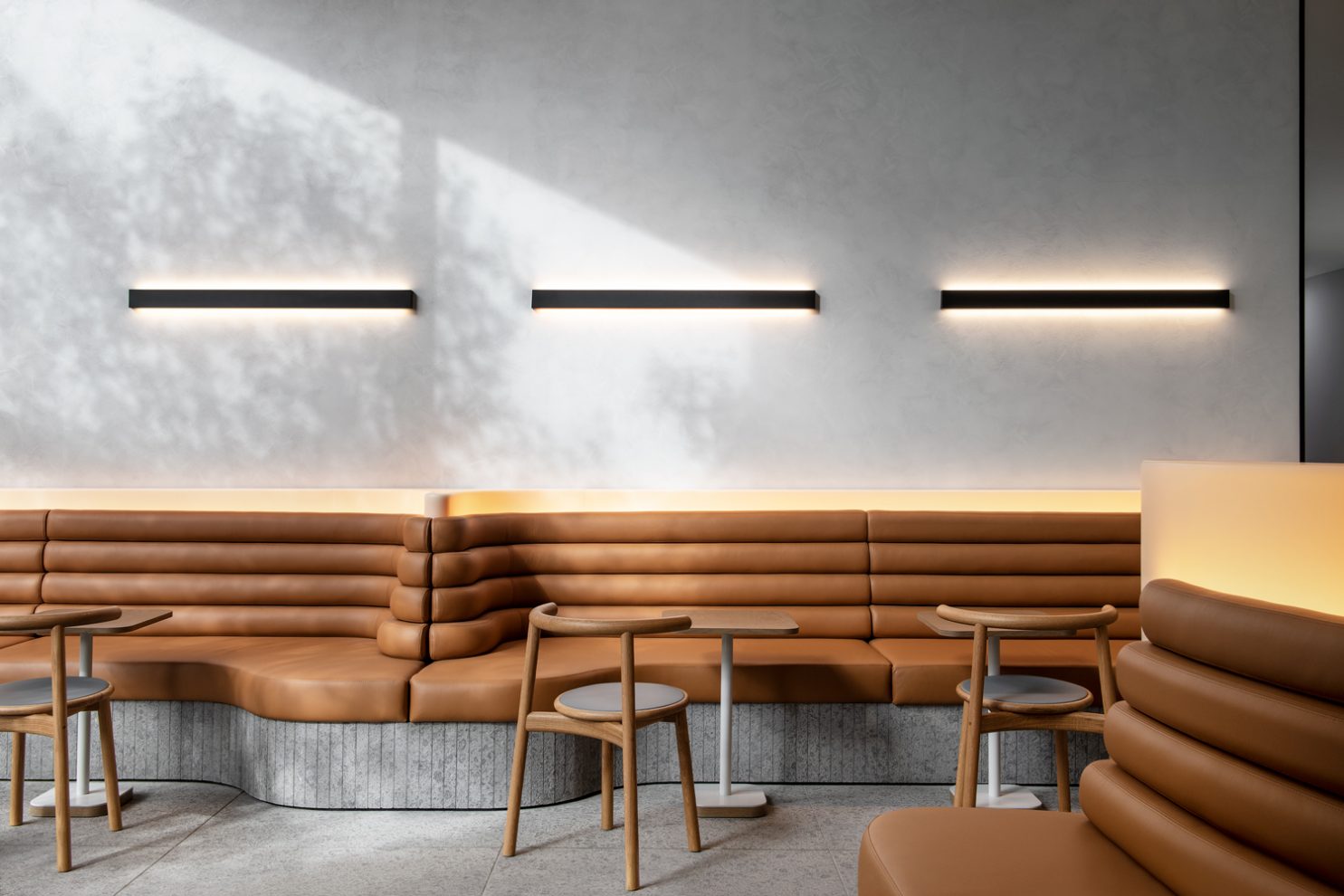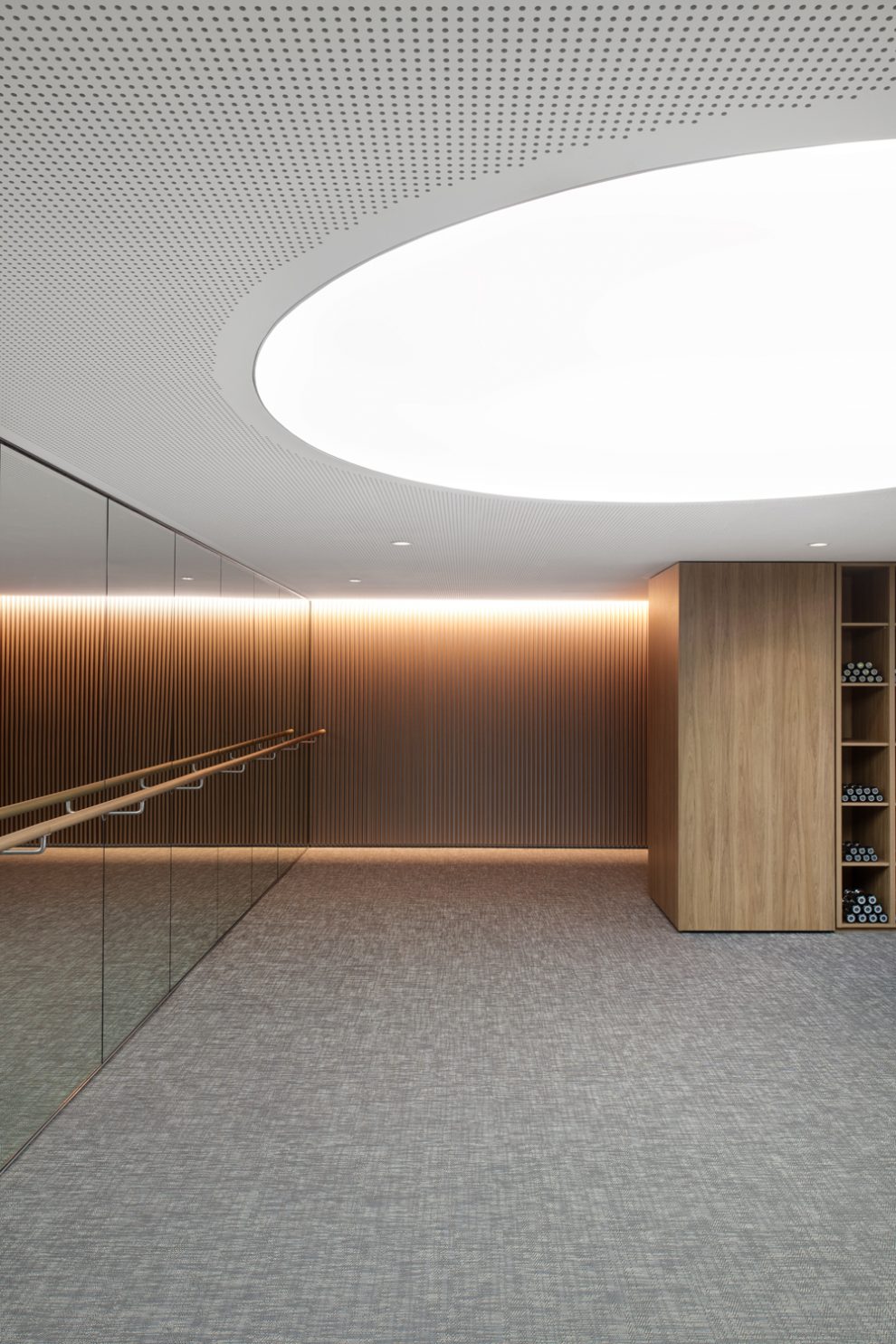 Social sustainability
Tenants are increasingly looking for a workplace precinct – rather than a traditional work floor alone. To support the diversity of ways individuals and teams work, a variety of workplace precinct settings are growing in popularity. From lobbies with cafes, to outdoor spaces and coworking areas, social sustainability is playing a huge part in attracting people back into the office.
While Australia's relatively low density allows office buildings to spread out to accommodate the rise of amenities and retail spaces, in Hong Kong, office buildings are getting creative and opening yoga studios halfway up an office tower and establishing rooftop gardens.
As social creatures, the office is far from dead. By listening to the research, spaces need to work harder by becoming more sustainable and catering for more than just work. Adding spaces for wellness and socialising, as well as working and collaborating are intersecting to create workplaces fit for tomorrow's needs.
To support our own evolution, it's time to invest and think creatively.
Understand how the Carr team are responding to the global pressures on supply chains.