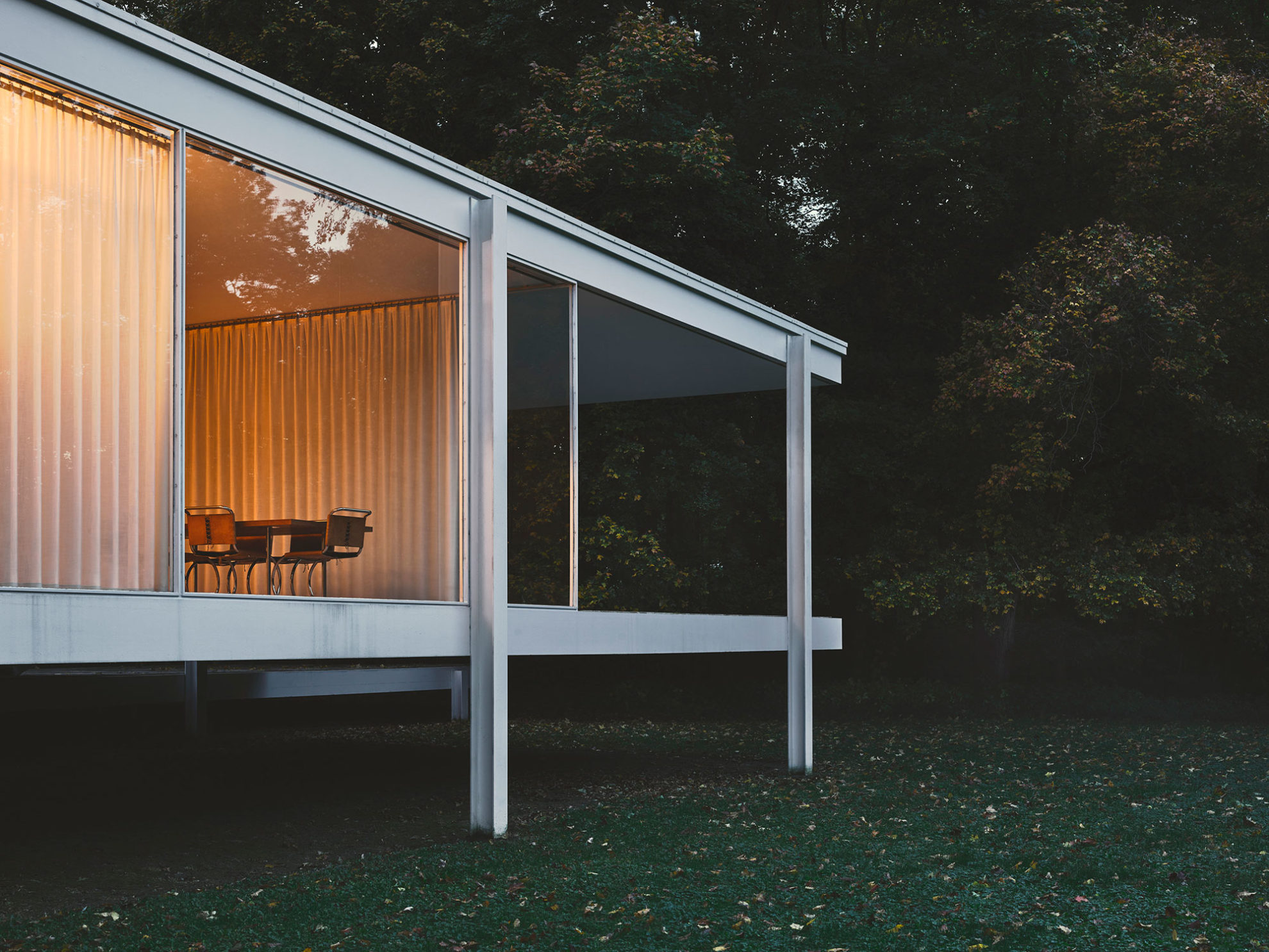 Australian photographer Derek Swalwell has photographed two seminal mid-century homes in the US, with the creative output forming the basis of a new exhibition.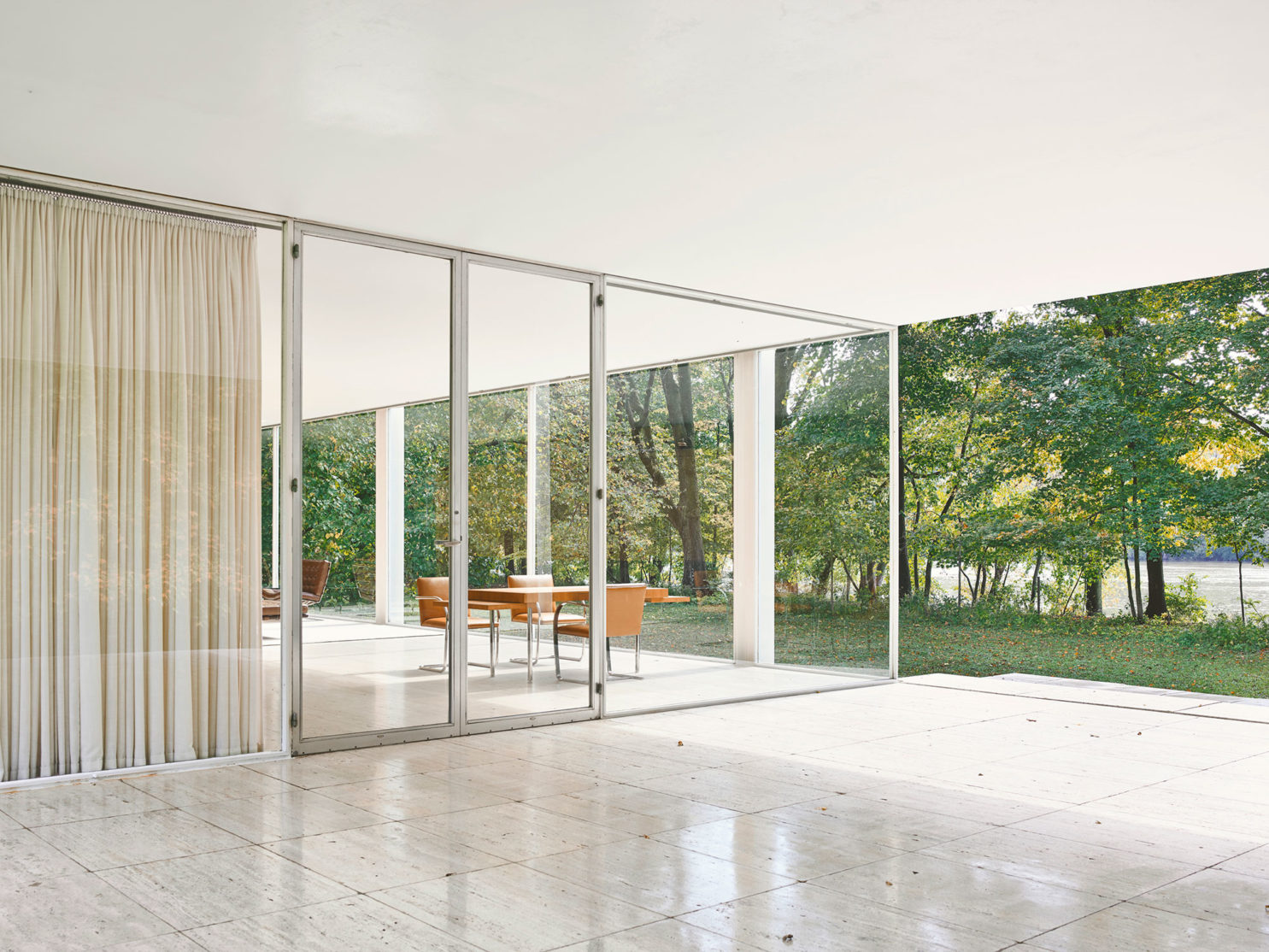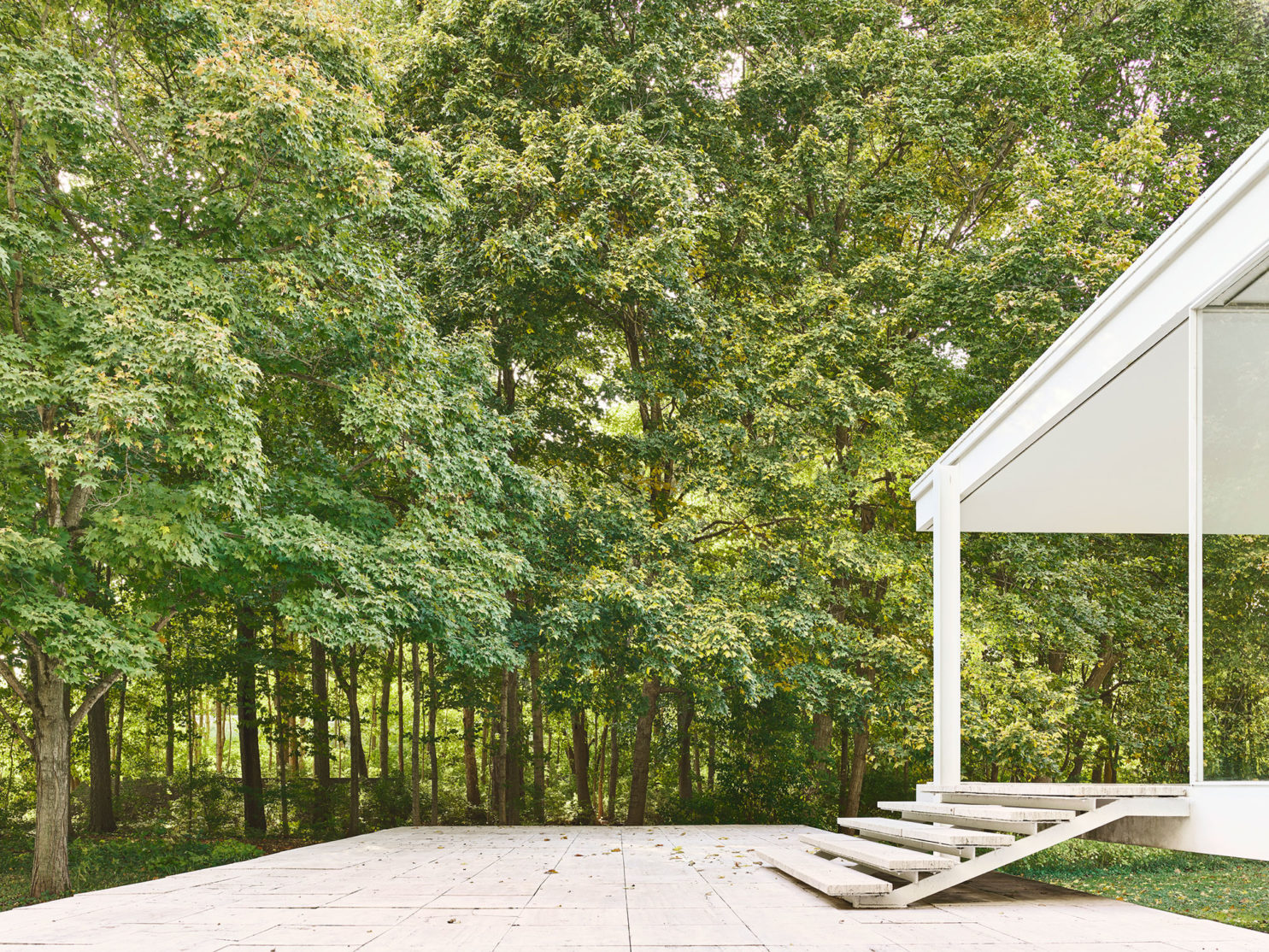 There's nothing like a fresh set of eyes on something to give it an entirely new perspective. In his latest creative project, Melbourne-based photographer Derek Swalwell casted his expert eye and lens on two iconic mid-century homes in the United States – Mies van der Rohe's Farnsworth House and Eero Saarinen's Miller house.
The resulting images are a joy for any architecture and design lover, with intimate details brimming to life through Swalwell's prints. Farnsworth House is regarded as one of Mies van der Rohe's most recognised projects, including its widely known history fraught with scandal. But Swalwell has managed to capture the timeless quality of this iconic building, reframing it in an entirely new light and placing the viewer in the context of the site and its gentle positioning.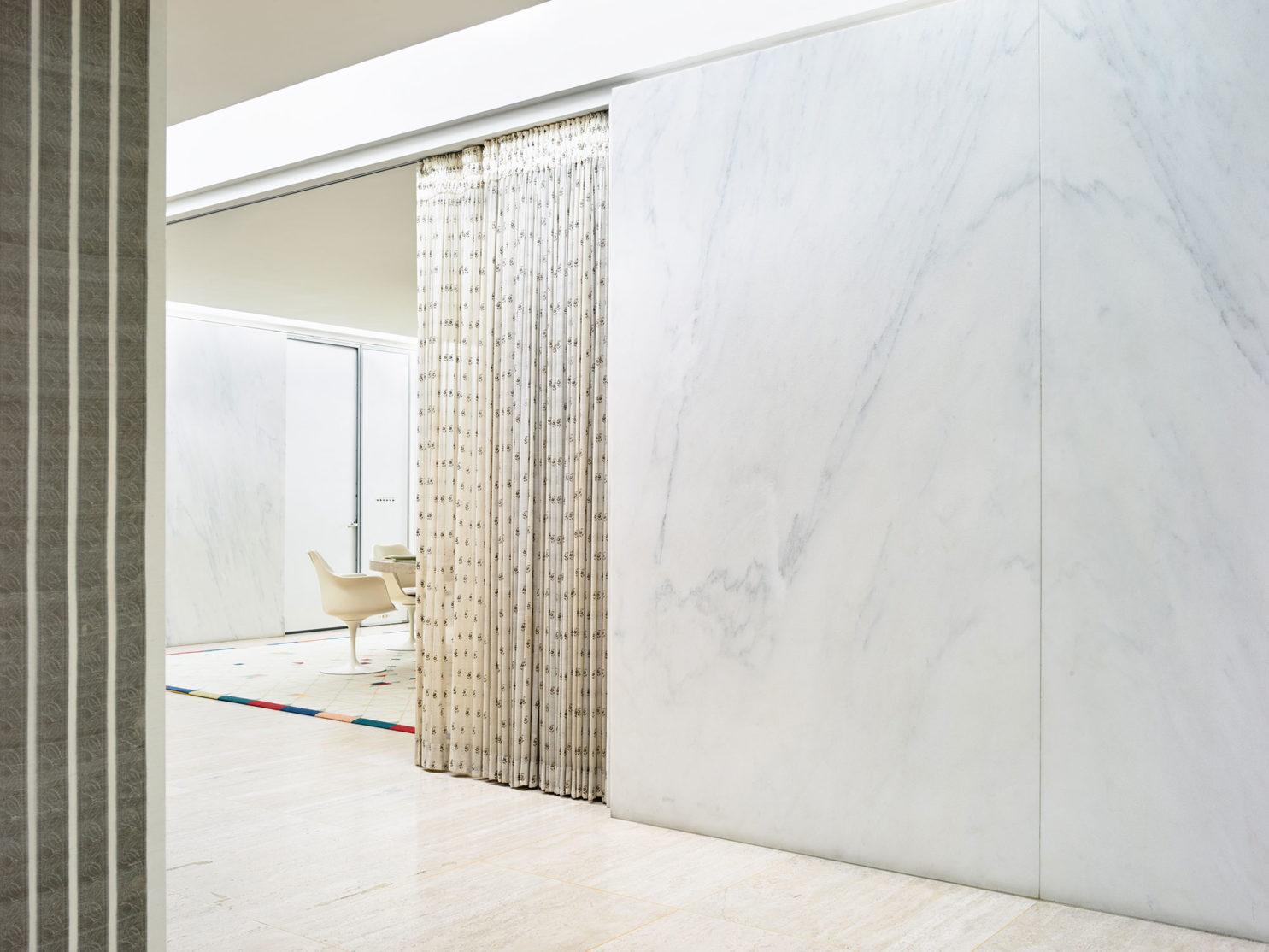 Perhaps lesser known, but a fine example of mid-century modern none-the-less, Miller House is an example of Saarinen's refined design aesthetics. In his images Swalwell has captured quiet moments, ones that would no doubt be overlooked, drawing attention to the lasting materiality inherent in the project.
Swalwell's images are fresh and modern and leave nothing for the work to hide behind. They paint a stark new reality for how these highly referenced projects have stood the test of time. And make for some beautiful art for the wall too.
Swalwell's Farnsworth + Miller collection is a stand-alone representation of two houses that define the mid-century modern aesthetic. The photographs singularly project them into a space that portrays the unrivalled charm and rich history that is provoked in both homes when documented in Swalwell's honest and transformative fashion.