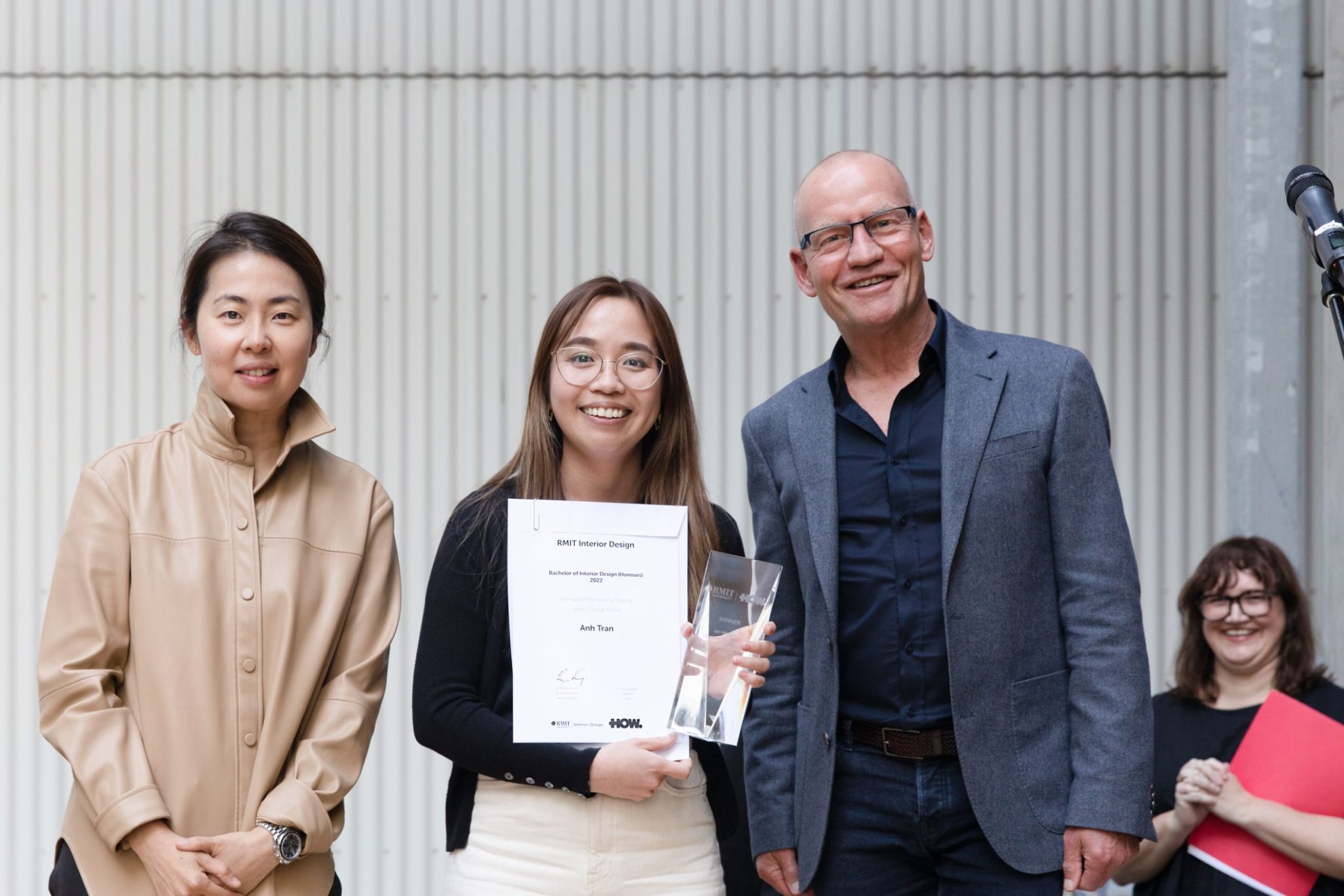 Congratulations to Undergraduate Interior Designer, Anh Tran, who was awarded the Ian Howard Memorial Scholarship presented by HOW Group and RMIT.
The scholarship, named in honour of distinguished local designer and maker Ian Howard, recognises the outstanding academic achievements of a student with a specific emphasis on design and technology. This year's winner is Anh Tran, a highly motivated and talented interior design student who stood out for her passion for design and technology, as well as her commitment to sustainability and ethical design practices.
Of winning the award, Anh said, "Receiving the Ian Howard Memorial Scholarship is an immense honour, and I am thrilled and thankful to have been selected. I truly admire How Group and the founder's commitment to sustainability and innovative technological applications in furniture design."
Part of the award includes $15,000 towards a European itinerary to bolster knowledge. This experience will expose Anh to new design trends, technologies, and materials and give her exposure to the processes of renowned furniture, design, and architectural companies worldwide; alongside industry networking opportunities. Ahead of the European tour, Anh shared with us her excitement and anticipation for what lies ahead:
"The opportunity to travel to Europe and gain hands-on experience from furniture manufacturers and designers who share a passion for sustainable manufacturing is invaluable for students like me. I am excited to visit Actiu Factory in Spain, RMIT School of Architecture and Design's Practice Research Symposium and Salone De Mobile exhibition in Italy." 
We look forward to hearing and sharing more on Anh's trip in the near future.