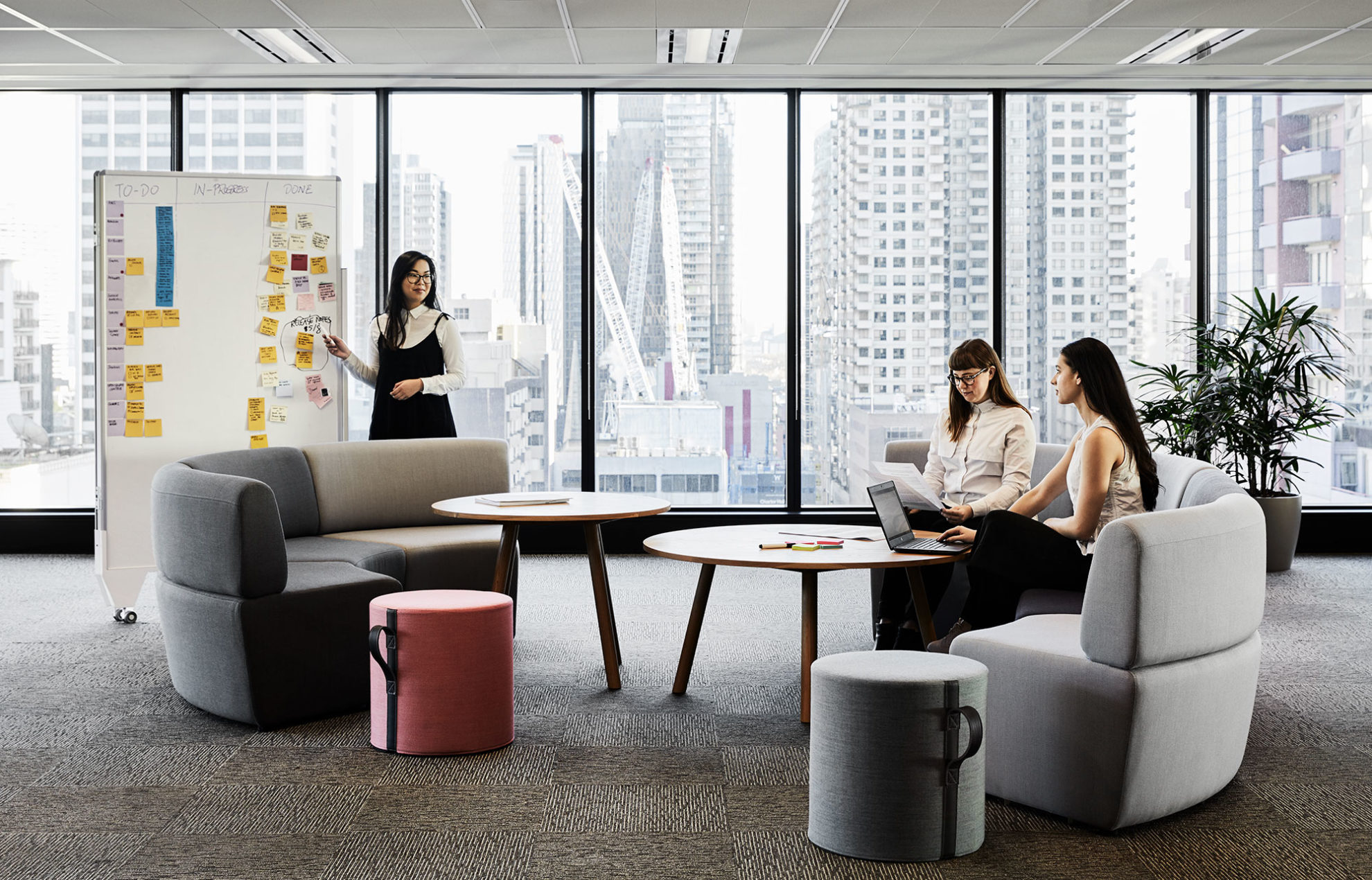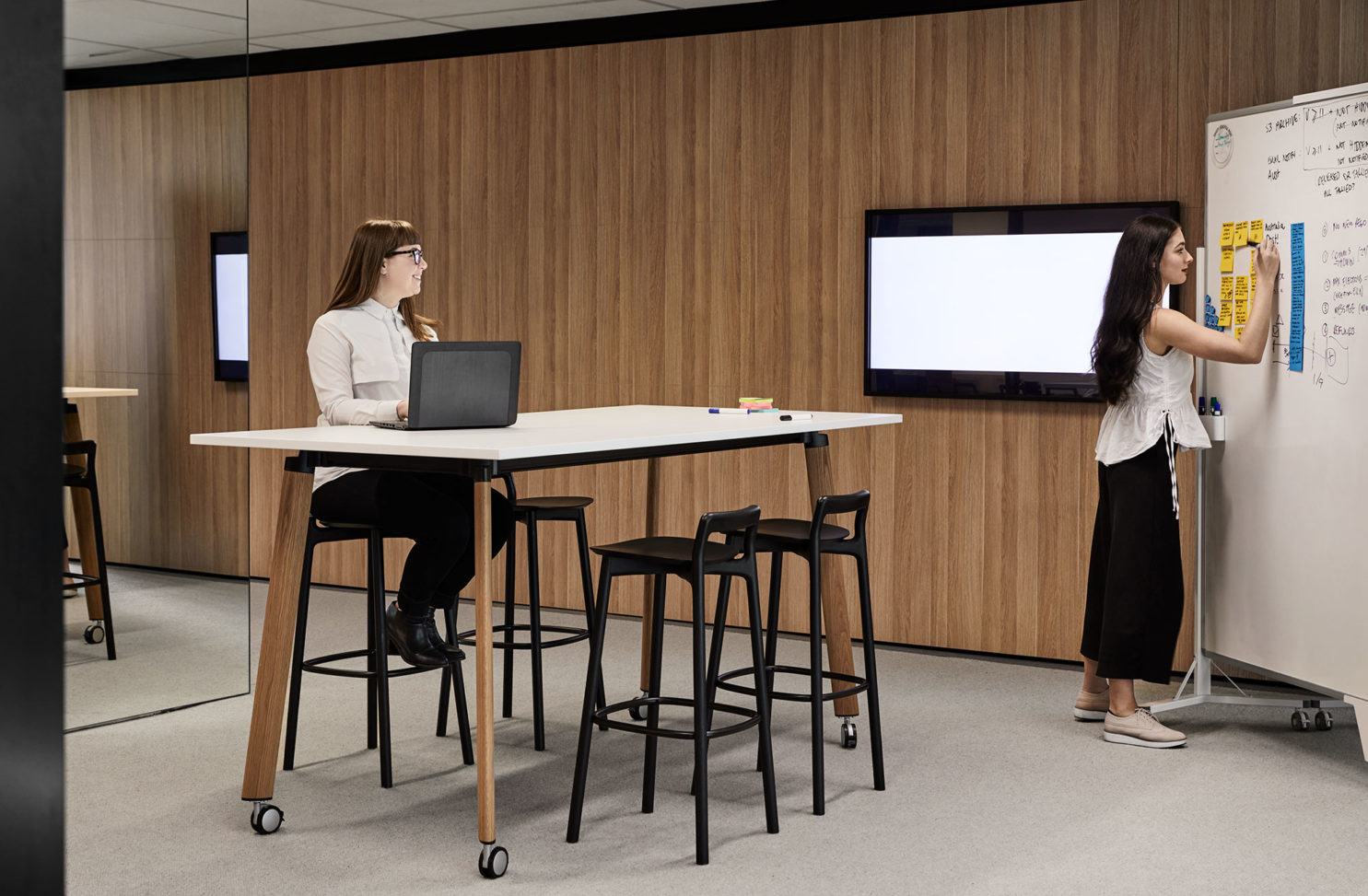 The way in which we work is rapidly changing. Technological advances allowing increased flexibility and mobility and new ways of working are developing at break neck speed.
Representing the consolidation of three separate sites into one in Melbourne's CBD, the principles of flexibility, mobility and technology were the key enablers on this project.
Carr worked with the organisation to effectively transform their existing environment into a workspace that reflects the significant amount of change to the organisation over the last 10 years, as well as establishing the foundations upon which the corporation can continually adapt and respond to ongoing workplace change.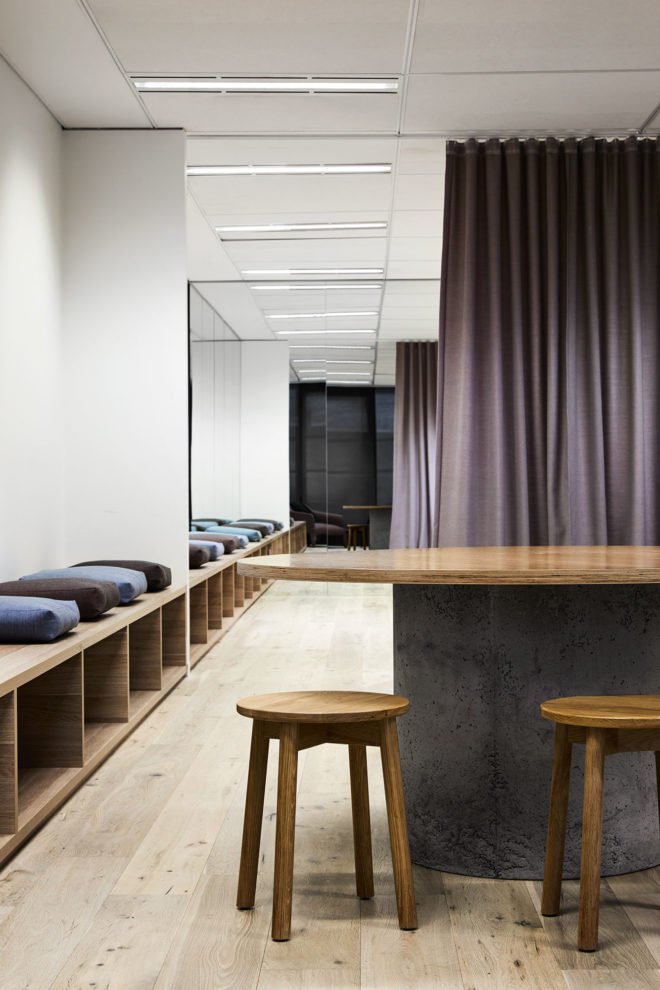 Most importantly, the design response focused on the re-use and adaptation of the current workplace enabling maximum impact within limited means.
The building itself, with spectacular 360-degree views across the city, was ideal for achieving an enhanced connectivity. Its structured, symmetrical floorplate permitted the creation of clearly delineated zones with the generation of a 'vertical village' enhancing fluidity and interaction. No easy task given the enterprise occupies 16 of the tower's floors.