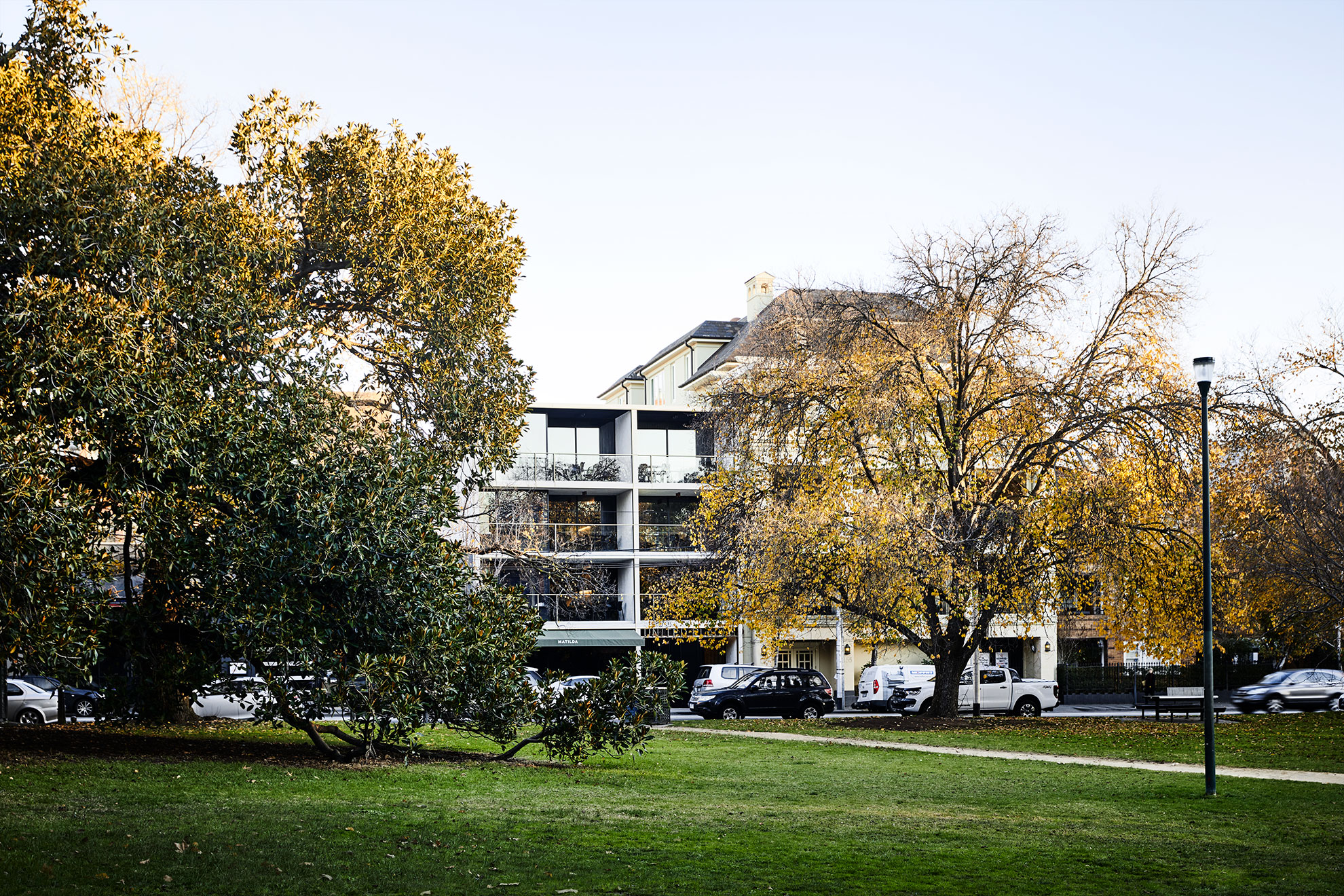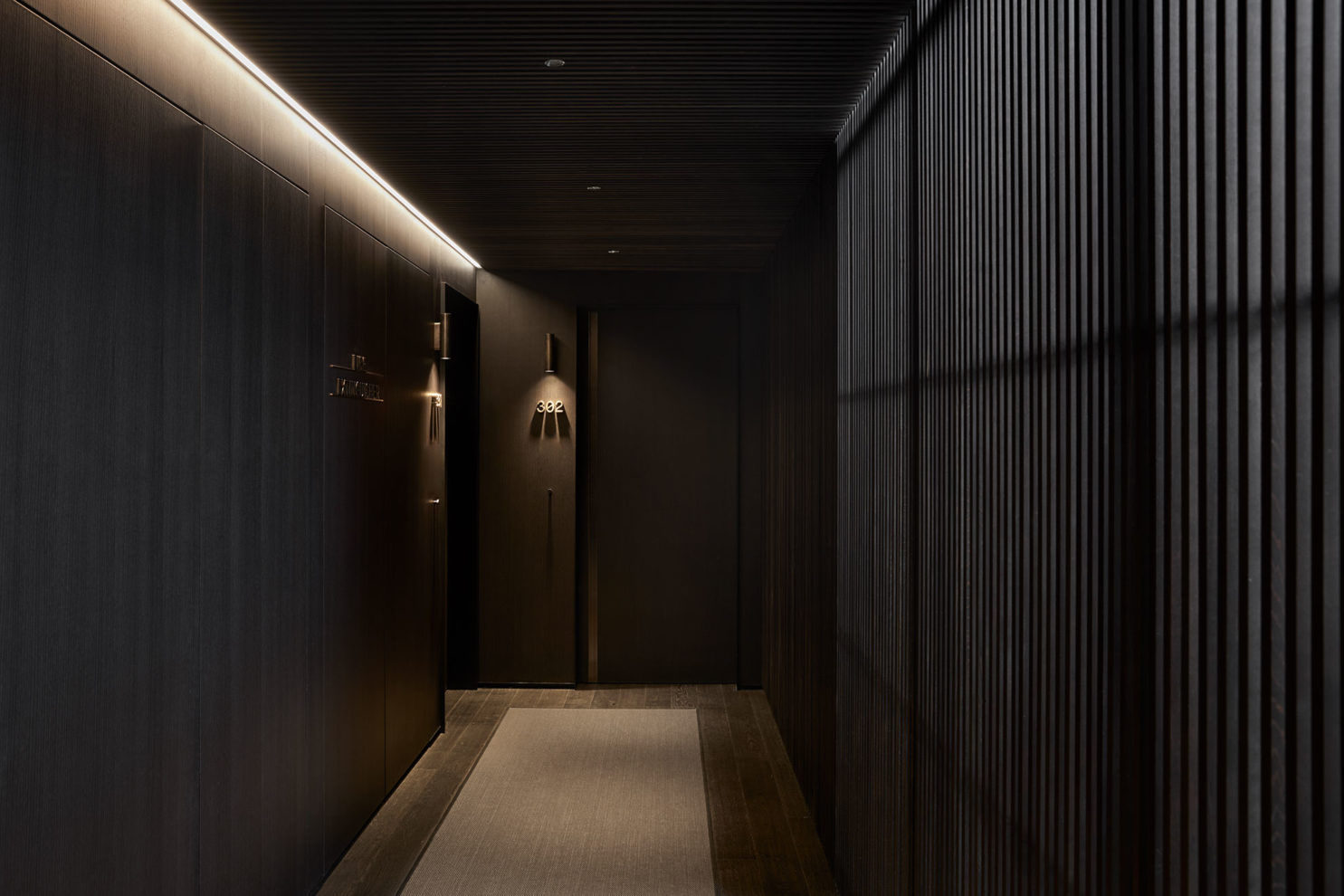 Defined by elemental and evocative materials, United Places is a new kind of boutique hotel that celebrates this unique garden edge pocket of South Yarra. The material selection reads as a continuation between indoors and out. A shimmering, sandblasted concrete and bronze-trimmed form meets a series of blackened, vertical steel blades on the façade, which continue the 15-metre length of the foyer.
There is no lobby here, no real reception, just the unbroken gesture of the steel, contrasted with the board-marked concrete wall opposite. Concealed lighting highlights the wall's texture and warms the space from above during the day, shifting to floor-level in the evening. A Laura Woodward kinetic skylight artwork is triggered to move as guests pass underneath: a dynamic and sensory wayfinding device. An understated, almost gallery-like volume, this is a preview of an unconventional hospitality experience to follow.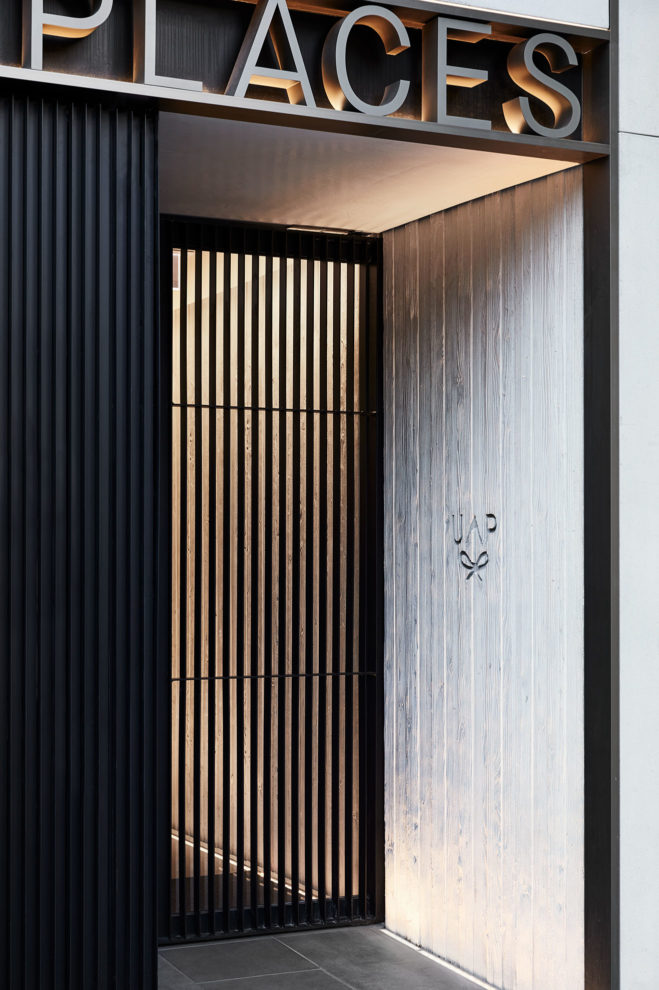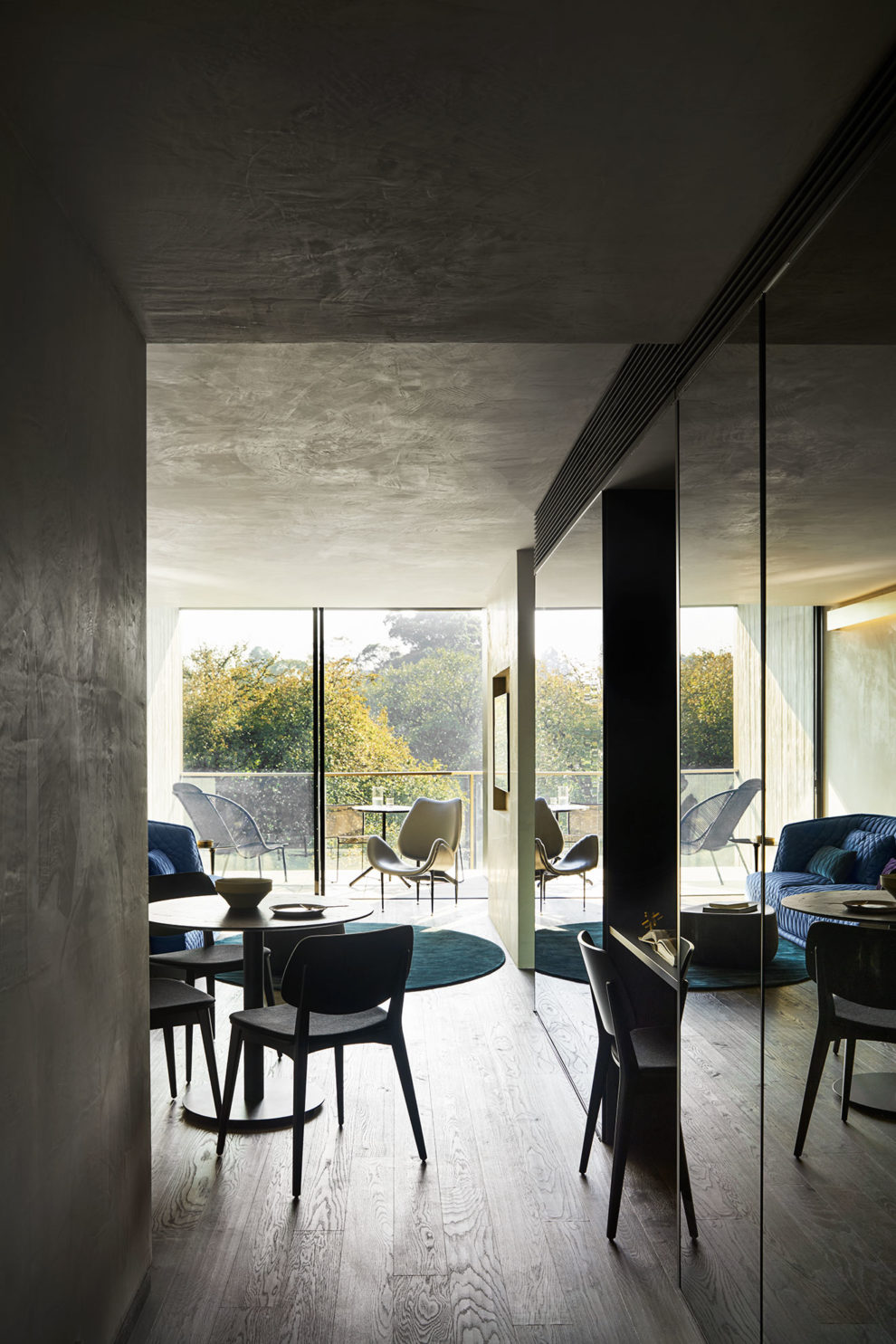 The purposefully minimised public realm continues on the accommodation levels; bronze spotlight lamps and matching suite numbers acting as cinematic beacons. Dark timber battens screen louvres; subtle smoke drawn here from acclaimed wood-fired restaurant, Matilda, downstairs.
With half the apartments facing south, the central light well draws crucial daylight and ventilation deep into the building. Across three two-bedroom and nine one-bedroom apartments, each 49-70 square-metre plan achieves an expansiveness that speaks to generous program aims.
Apartments with northerly aspects and Botanic Gardens views enjoy lush green highlights in the soft furnishings. South-facing apartments are defined by the warmer tones of the adjacent 20th century brick buildings. Like their street-facing siblings, the southerly suites enjoy generous balconies, but with an additional level of privacy.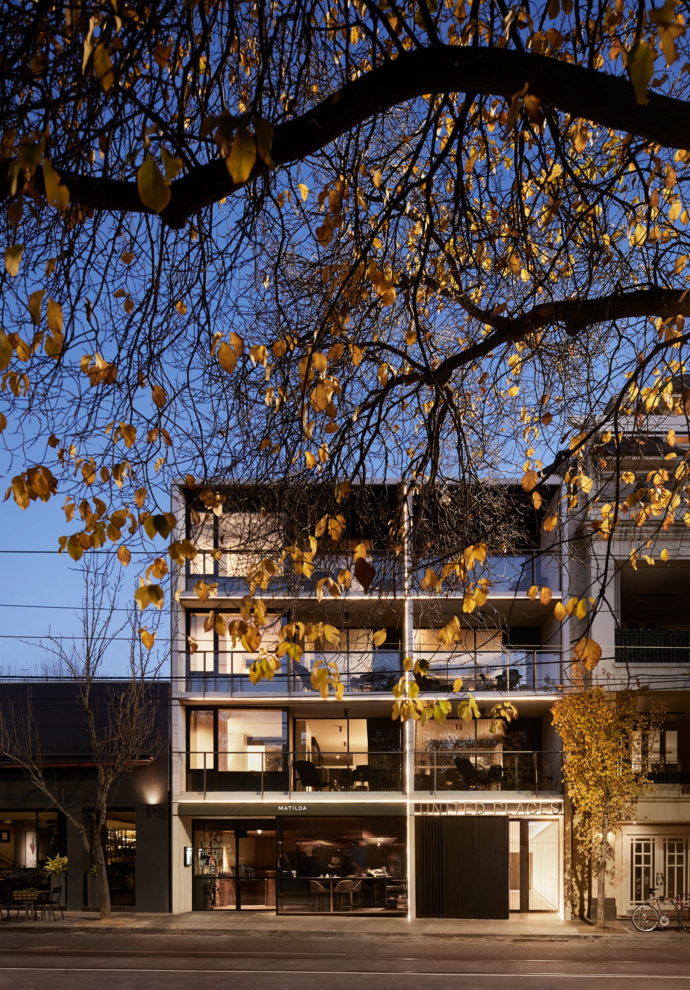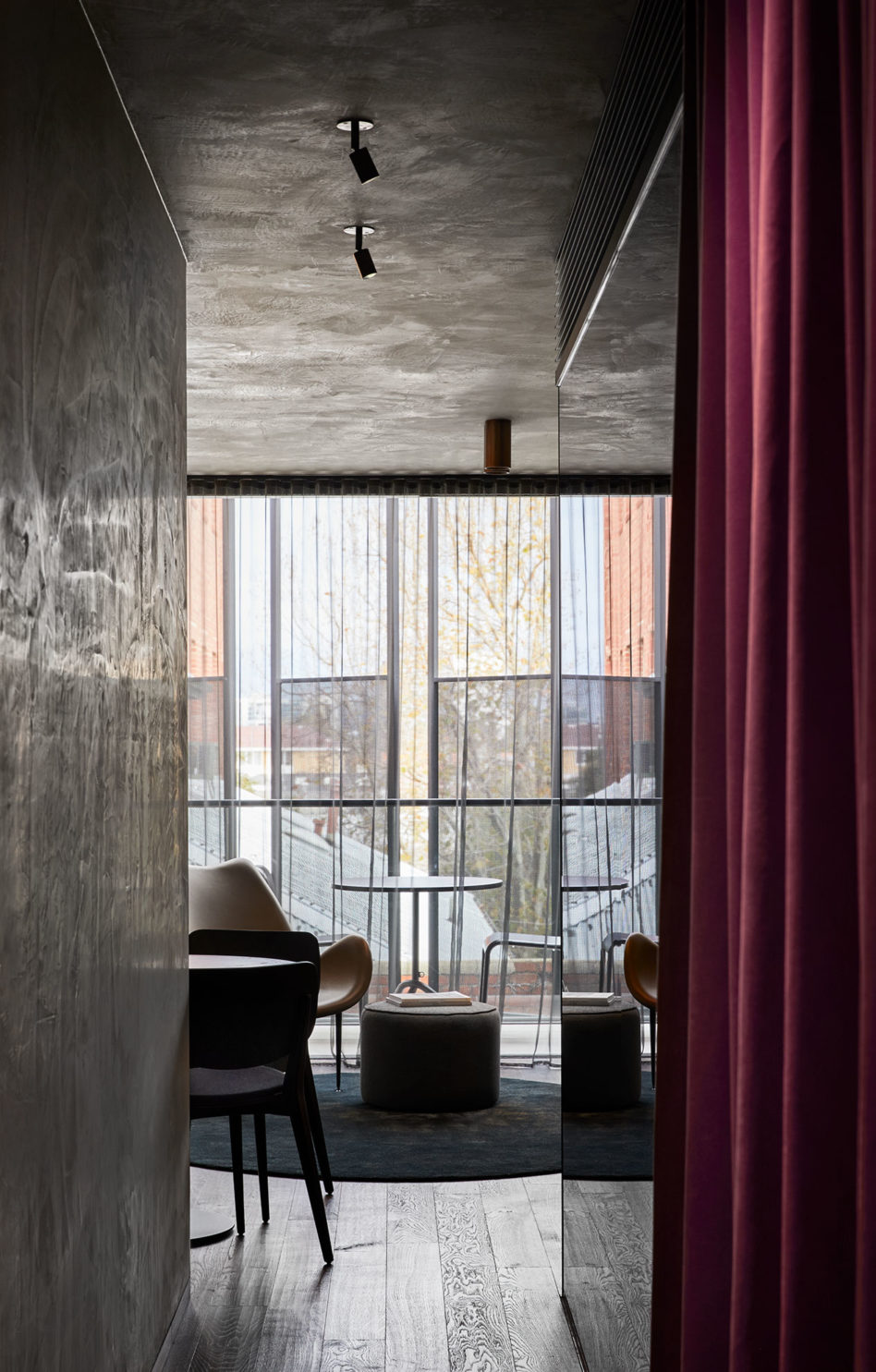 To accentuate space, bathrooms are centralised, commanding a surprisingly voyeuristic detail. Contained within one-way, mirrored pods, privacy is maintained for those showering while they are immersed in unobstructed, whole-of-apartment views. The fragile nature of this material is an audacious commercial decision, but one that reinforces the priority given to experience. Bathing is extravagant; sunken stone baths integrated into full-height window alcoves with deep balcony overhangs in the garden suites, as if relaxing on the edge of a precipice.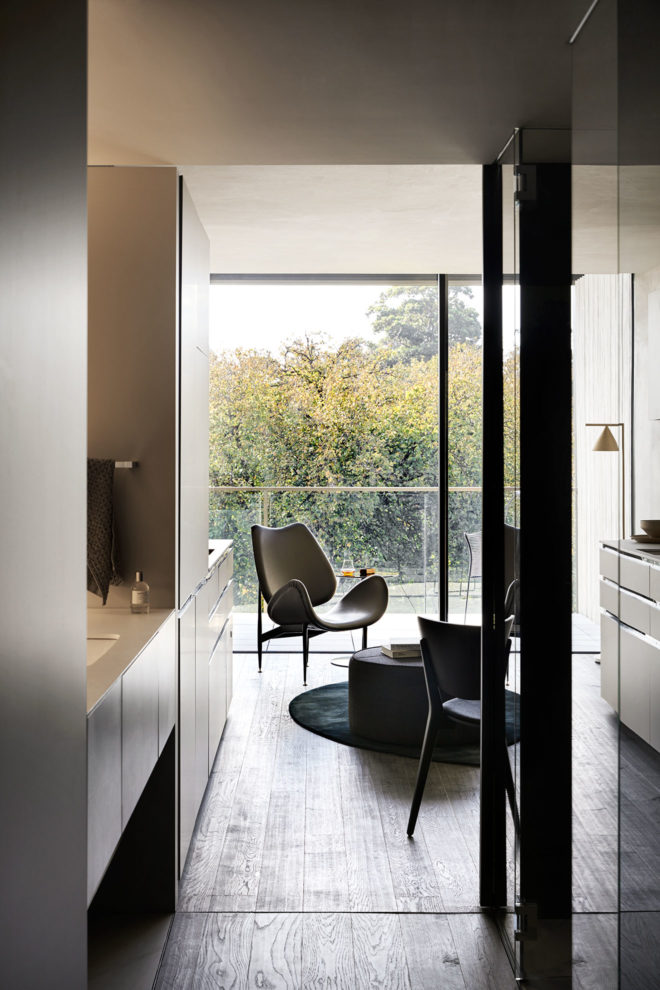 Every moment has been tailored at United Places, right down to lighting programmed to gently rouse visitors from sleep. Balancing the building's rectilinear form, furnishings are deliberately curved to soften the experience. Rounded tracks hang sumptuous velvet curtains, enveloping sleeping areas in the one-bedroom suites, without creating a sense of enclosure.