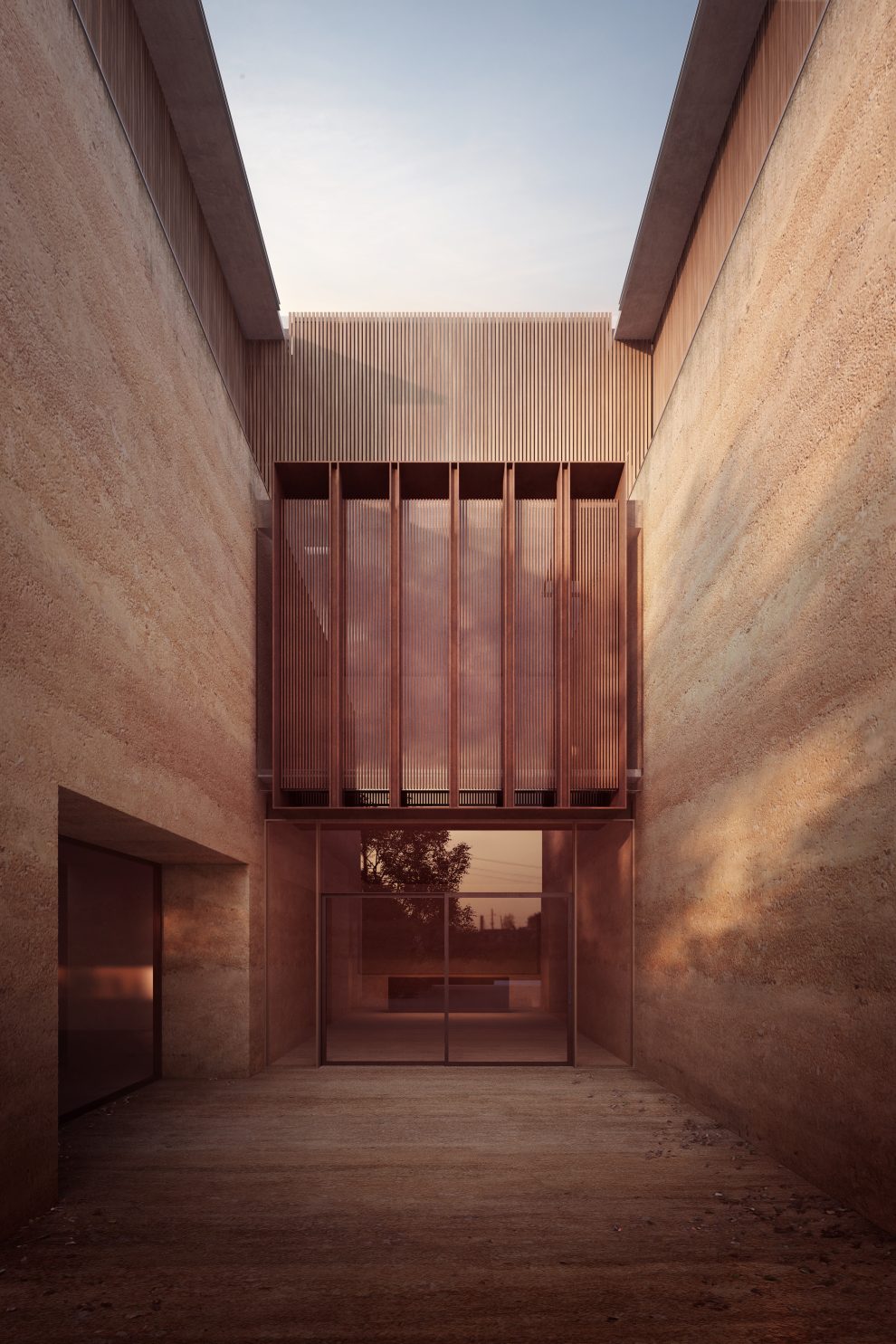 Atop a ridgeline in Regional Victoria on what once was a working farm, the site forms the backdrop to the nearby coastal township. The height of the site affords the hotel unrivalled views to Port Phillip Bay and the surrounding undulating farmland.
Sitting in a prominent position, the design has taken cues to inform a sensitive design response that is both contextual and shrouded in landscape. The result sees the architecture nestle into the landscape, blurring where the building ends and the landscape begins.
Arriving to the site downslope from the east, guests are taken on a journey around the back of the hotel, along the vineyards. The ascending road celebrates the sloping topography and gradually reveals the hotel: a series of linear, low-rise buildings. Rather than presenting itself as a dominant architectural form, the journey of arrival is one of unveiling the project slowly. Each building is deliberately situated apart to allow space for generous landscaped areas in between. Additionally, internal views and access to sunlight, as well as reducing the visual impact to the neighbouring properties, were all key drivers to the architectural positioning, massing and forms.
Upon arrival, a shrouded entry portal leads hotel guests past the gallery space on the left, into the concierge lobby. The hotel will offer 100 rooms, alongside a cellar door, restaurant, function centre, gallery, wellness centre, external pool and other external landscaped areas. Car parking is also provided entirely below ground, beneath the building.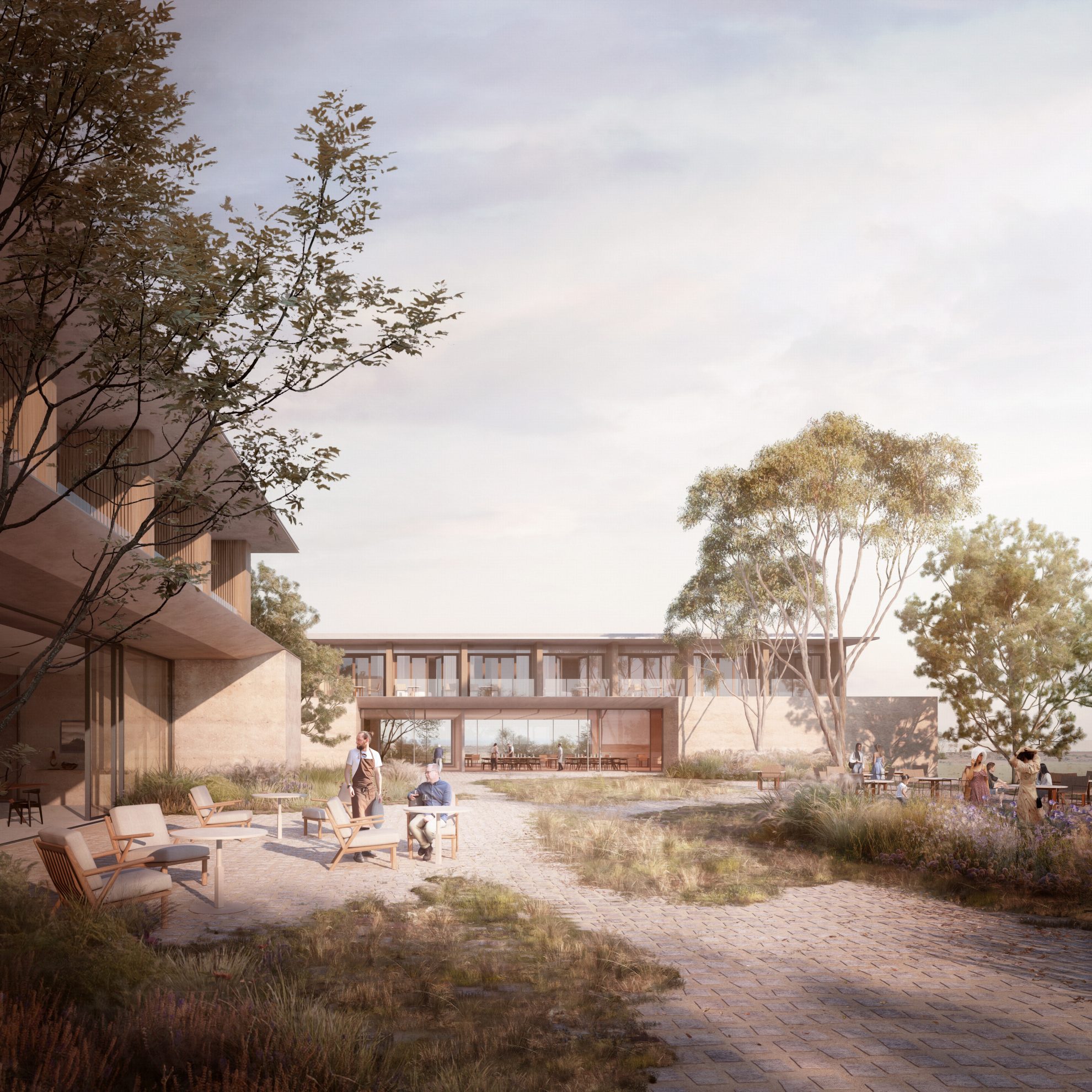 The intended materials further anchor the architecture within its site. Textured, earth-toned masonry forms a base that interacts with the slope of the site and forms a backdrop for indigenous planting. Deep recesses reduce reflectivity in the upper levels and cantilevered roof forms embed passive sustainability in the project, while referencing a common language in surrounding residential roof design.
Predominantly indigenous planting connects the building to the site and its history. Generous landscaped zones further mitigate the visual impact of the project. The massing, orientation, materiality, articulation and landscape design all aim to balance the qualities of the site with its prominence, culminating in a design that is sensitive and inherently of its place.