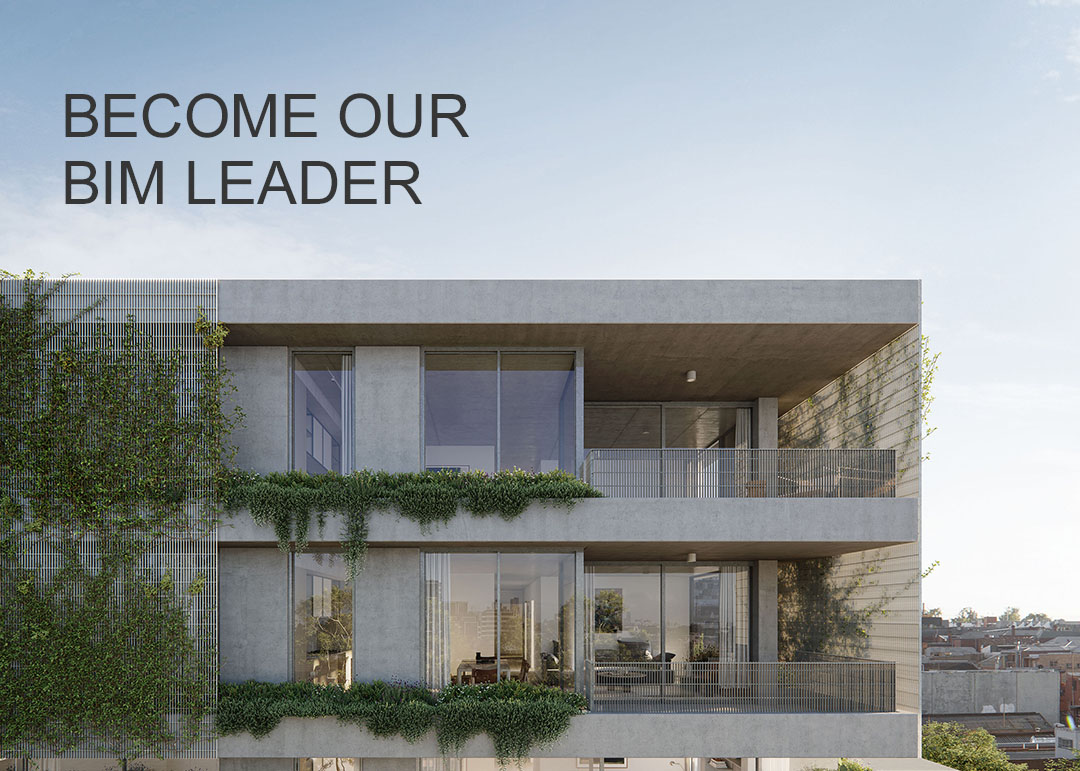 The position has been successfully recruited, though if you have this skillset feel free to send us an application.
Are you in need of a change?
Carr is looking for a talented mid to senior level BIM Leader to join our award winning multi-disciplinary studio.
As a skilled BIM Leader, you will be responsible for facilitating and advancing the use of BIM across projects. You will be working in a welcoming and collaborative environment, alongside a highly dedicated project team, to deliver exciting project outcomes.
BIM Leader – key requirements
– Minimum of five years' BIM experience
– Strong interpersonal and team skills
– Meticulous attention to detail and accuracy
– Advanced technical knowledge of Autodesk Revit and related software
– Skilled at delivering training and technical support to aid continuous improvement
– Enthusiastic about process and technology innovation
– Experience with complex or large-scale project set up and delivery
– Extensive knowledge of BIM documentation and workflow process standards
– Working knowledge of the architectural design and construction management process
About the role
– This is a full time, mid to senior level leadership position
– You will be working closely with the project team
– A hands-on and adaptive approach is required
– Salary is negotiable based upon experience
Why Carr
At Carr we believe design has the power to make a positive difference to people's lives. Our vision, to pursue excellence in everything we do, is a collective effort underpinned by a shared experience. We do this with integrity, humility, and clarity of purpose. Putting people front of mind guides how we work together and helps create an inclusive and enriching team environment. Our team has access to a range of benefits and initiatives including:
– 'Hybrid Working' policy supporting studio and remote work
– Training and professional development opportunities
– An active and richly diverse social calendar
– Paid 'Parental Leave' to support working families
– Paid 'Study Leave' to support professional learning
– Mentoring Program and buddy system
– Knowledge sharing forums and activities
How to apply
Please send through an email to work@carr.net.au with your CV and if relevant a portfolio (link or less than 10MB).
Carr is an architecture and interior design studio based in Melbourne with a timeless approach that fosters connection. Every detail is thoughtfully considered, coalescing in work that forges new ground while remaining true to our philosophy and vision.