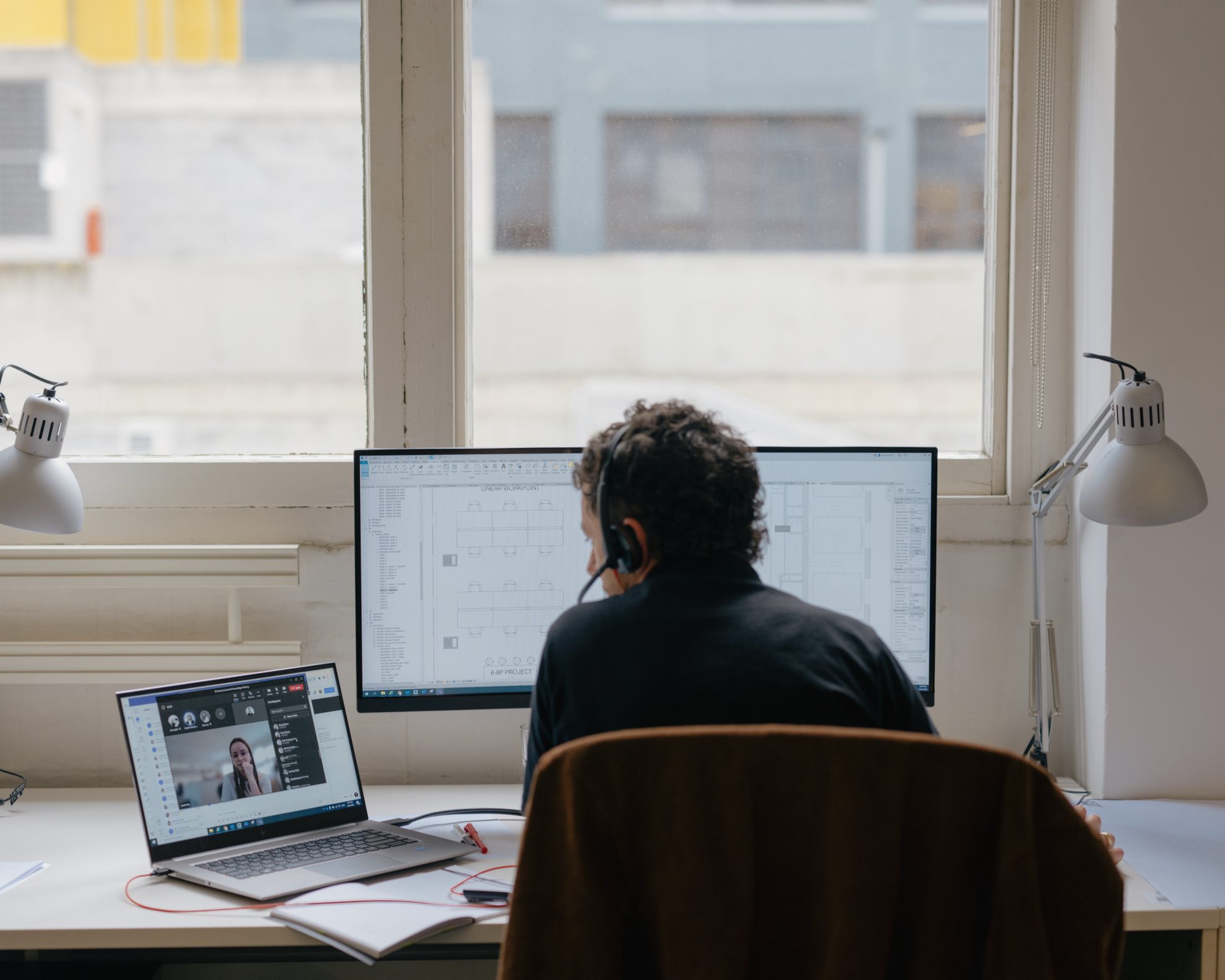 The reactionary implementation of remote working at the start of the pandemic for many businesses was seen as temporary, particularly for client briefing sessions. However, Associate Director Rebecca Trenorden explains why we shouldn't be too quick to resume these previous methods. In outlining the benefits of hybrid briefing for workplace design projects, Rebecca makes a strong case for why this approach surpasses analogue workshops.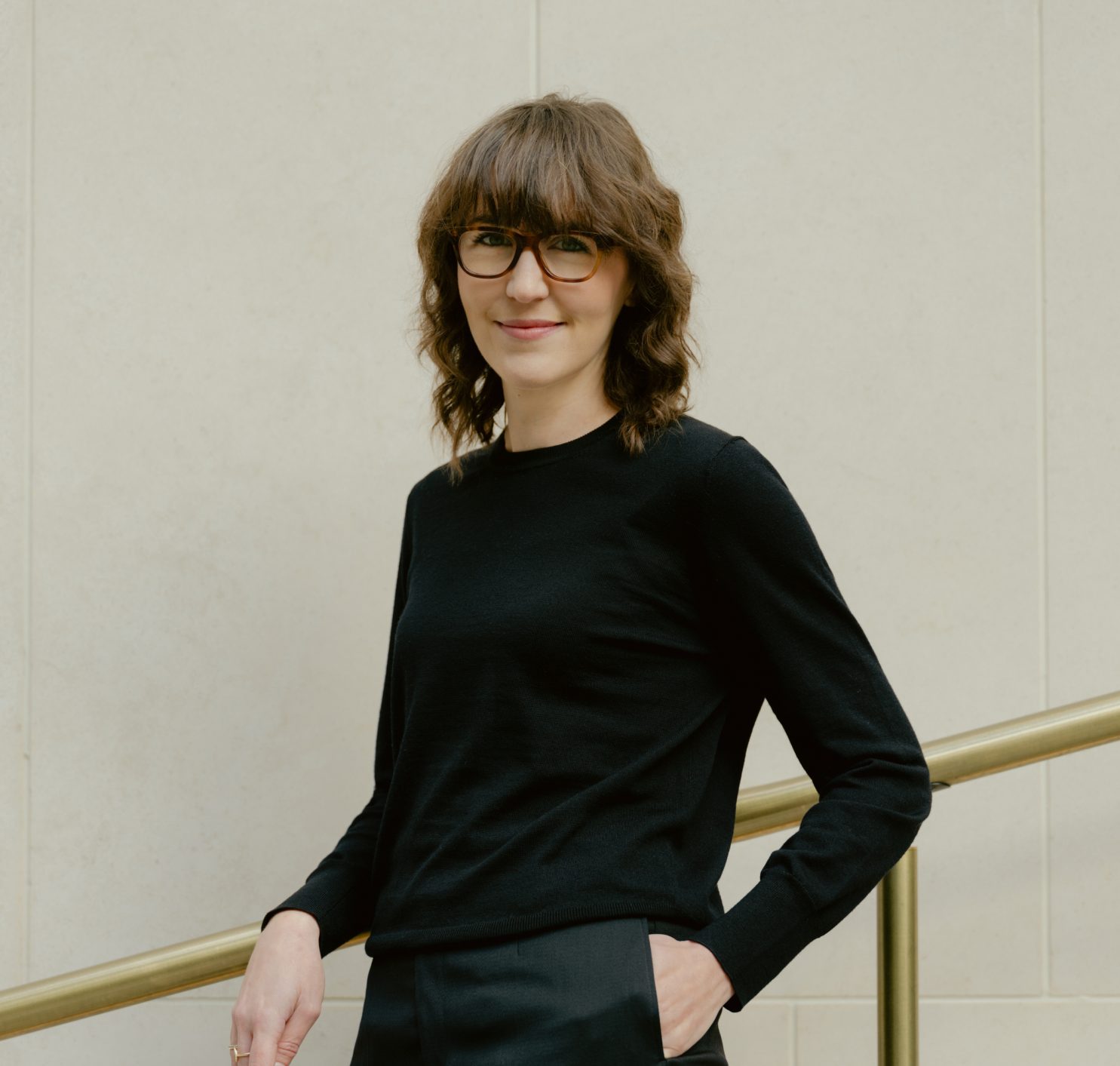 At Carr, we are constantly hypothesising, testing and analysing ways to improve how we engage with our clients. From our systems and digital tools, through to our physical environment, we are seeking ways to enhance and maximise each collaborative experience.
This year, the workplace interior design team have continued hosting several hybrid briefing workshops with our clients – that is, meetings where people join, and content is presented, both digitally and physically. We have discovered with this approach a heightened opportunity for the client team to engage, interact and respond in a variety of ways. The results are demonstrating that while the hybrid meeting format is continuing to connect participants, the shift in how content is presented and interacted with is enabling a richer and more diverse virtual experience.
The hybrid briefing format and its digital tools has given rise to more voices and personalities being included."
Engagement
Understanding we all succumb to endless meetings; we are focused on differentiating our workshops to ensure activities result in higher levels of engagement. Through this process are discovering that the variety afforded by a hybrid approach allows the client greater flexibility. If meetings can be held and attended in a variety of ways, the ability that more people can attend increases. By creating variety in how we engage with our clients and collaborators, we can accommodate more people and be more efficient with our time. Be it a quick virtual catch up with the support of digital tools; or in-person round tables, stand-up meetings, or off-site activities. The variety of meeting formats allows us to curate the style of engagement to get the most out of people's time, input and buy in.
Interactivity
Utilising virtual collaboration tools, we have observed hybrid briefing sessions unlocking a virtual parallel of workshop interactivity where meeting interactions are no longer limited to one voice at a time. Individuals can use their own device to engage in real time, such as offering opinions via the meeting chat box, clicking the digital 'thumbs-up' or interacting in a virtual whiteboard. This layering of interaction allows the group to engage concurrently, as individuals are no longer limited to sharing their opinion only when they have the floor.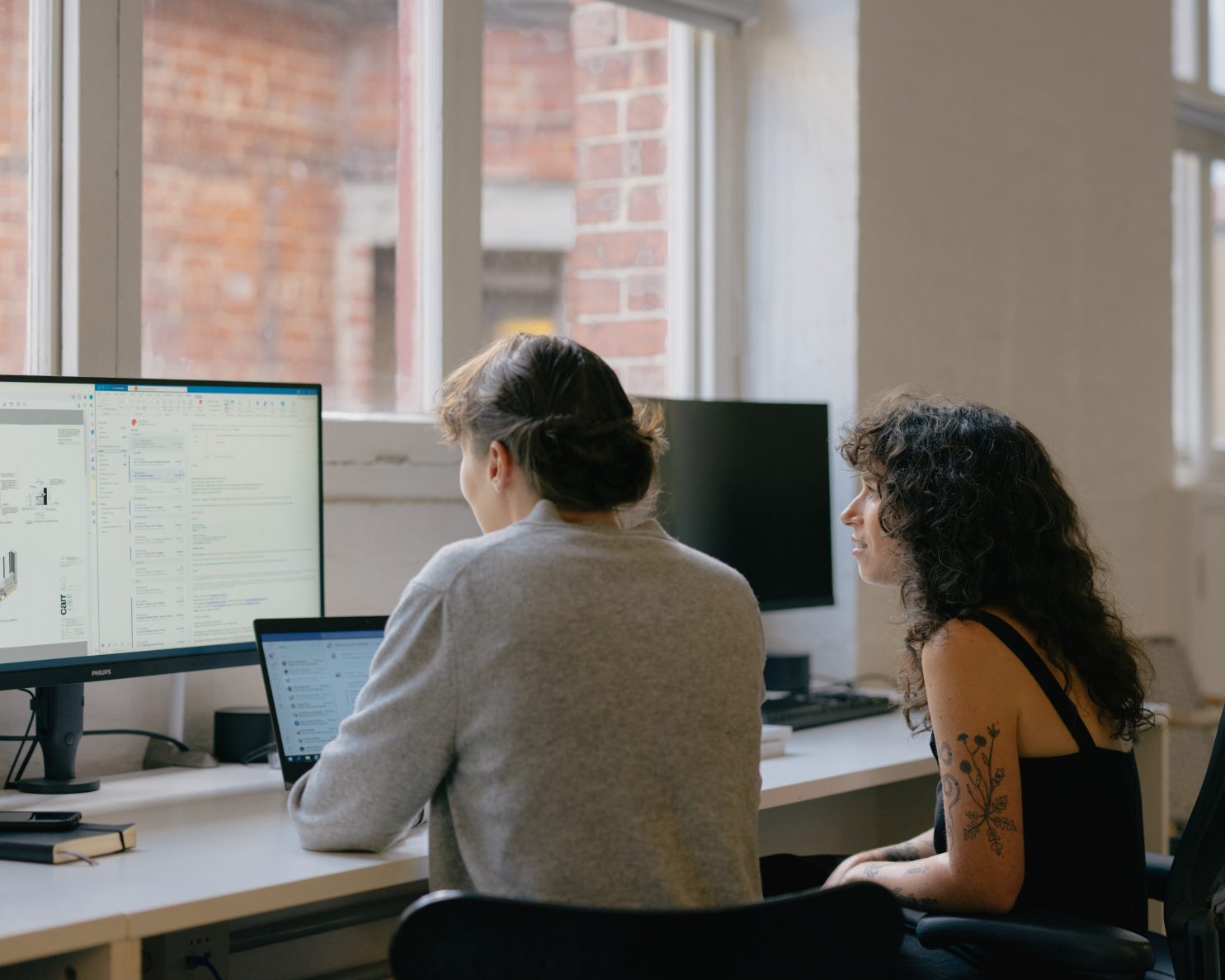 Inclusivity
The hybrid briefing format and its digital tools has given rise to more voices and personalities being included. In our experience, these sessions have facilitated greater interactivity among client workshops. For example, it provides quieter voices more comfortable options to interact and share their thoughts with a large group. Be it through digitally plotting their experiences, applying digital post-it notes to an on-screen workshop mind map or voting live, inclusivity is achieved by allowing people to communicate and contribute in a way they feel comfortable.  Importantly, it is also enabling participants with impairments to adapt the communication to suit their needs.
The democratic dynamic created has allowed us to capture the true messaging of a client group, rather than just the dominant voices.  As a result, we have found inclusivity in the process and data that is captured from a diverse population.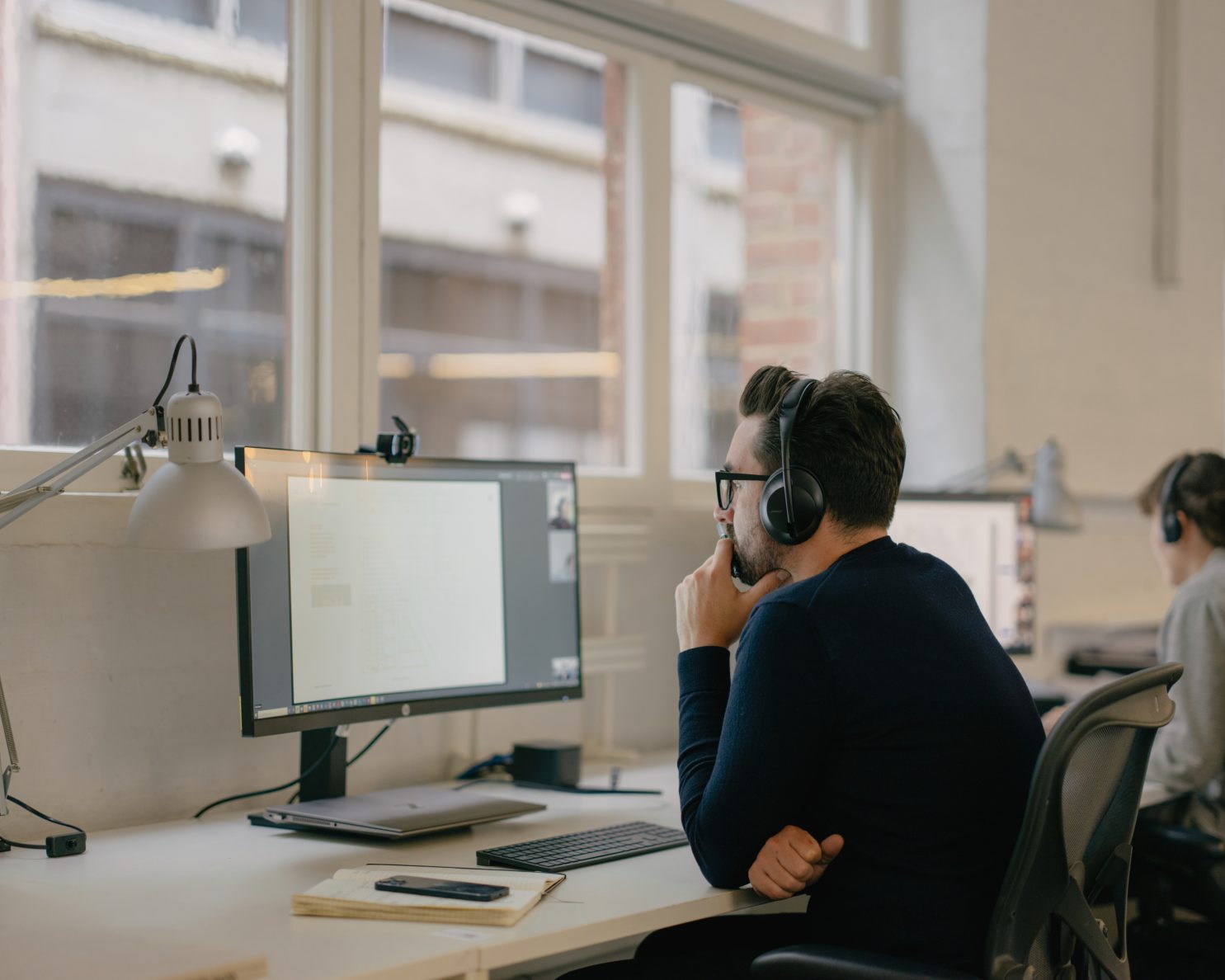 As workplace strategists and designers, the benefit of live virtual interactivity is seeing the feedback metamorphosis in real time."
Real-time feedback
As workplace strategists and designers, the benefit of live virtual interactivity is seeing the feedback metamorphosis in real time. As we conduct workplace strategy sessions in hybrid formats with our clients, we've experienced the realities of their hybrid workplace environment with them. Because of this, our briefing sessions double-up to tell a story of the client's workplace – how it flexes, how it hosts, and how it feels. This knowledge contributes to our understanding of their workplace environment requirements, which informs the overall design brief.
Pitfalls
As with all new methods of working, there are always going to be pitfalls; for example, virtual communication does tend to impact our ability to recognise social cues. By extension, there is a degree of learned behaviour and etiquette required for successful hybrid meetings. And of course, the technology on both ends of the virtual meeting needs to be supportive. From functioning video cameras, microphones and speakers to fast internet connection, without the right equipment and software, the benefits of hybrid briefing will wane.
As workplace technologies enhance and develop, so too should our collaboration styles. Hybrid briefing is one of the many methods we are testing with our clients and is proving to broaden interactivity and inclusivity. As a result, we are capturing a more diverse and accurate reading of our client's needs – a critical part of any successful project. With an open mind and consistent research and testing, we are enlivened by the evolving landscape and the journey along the way.