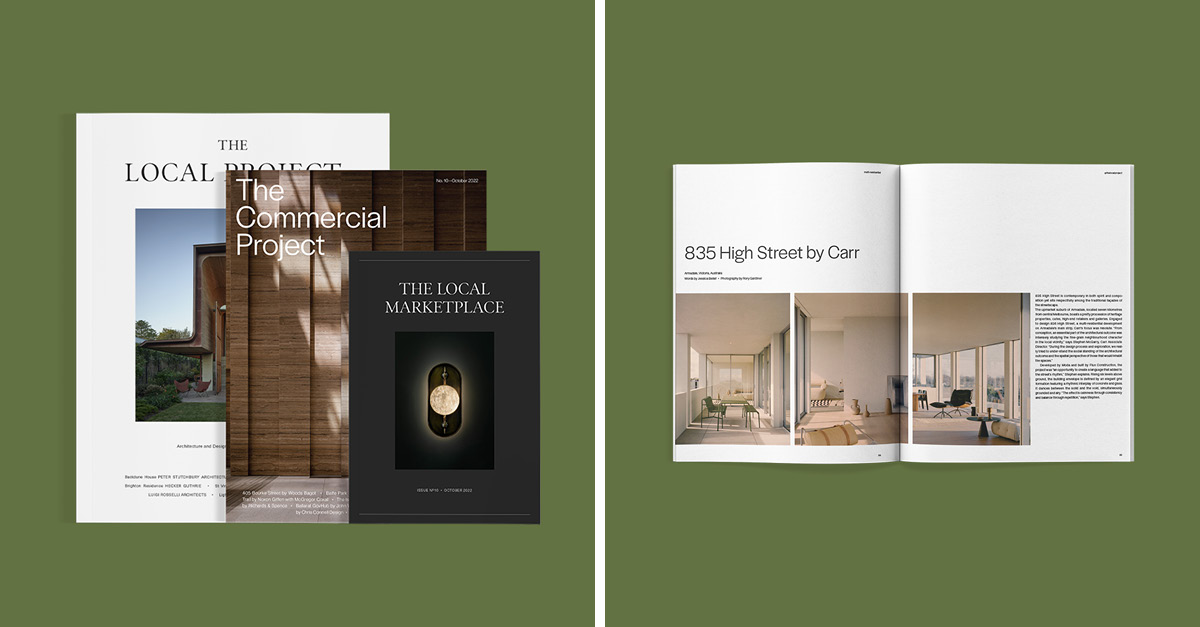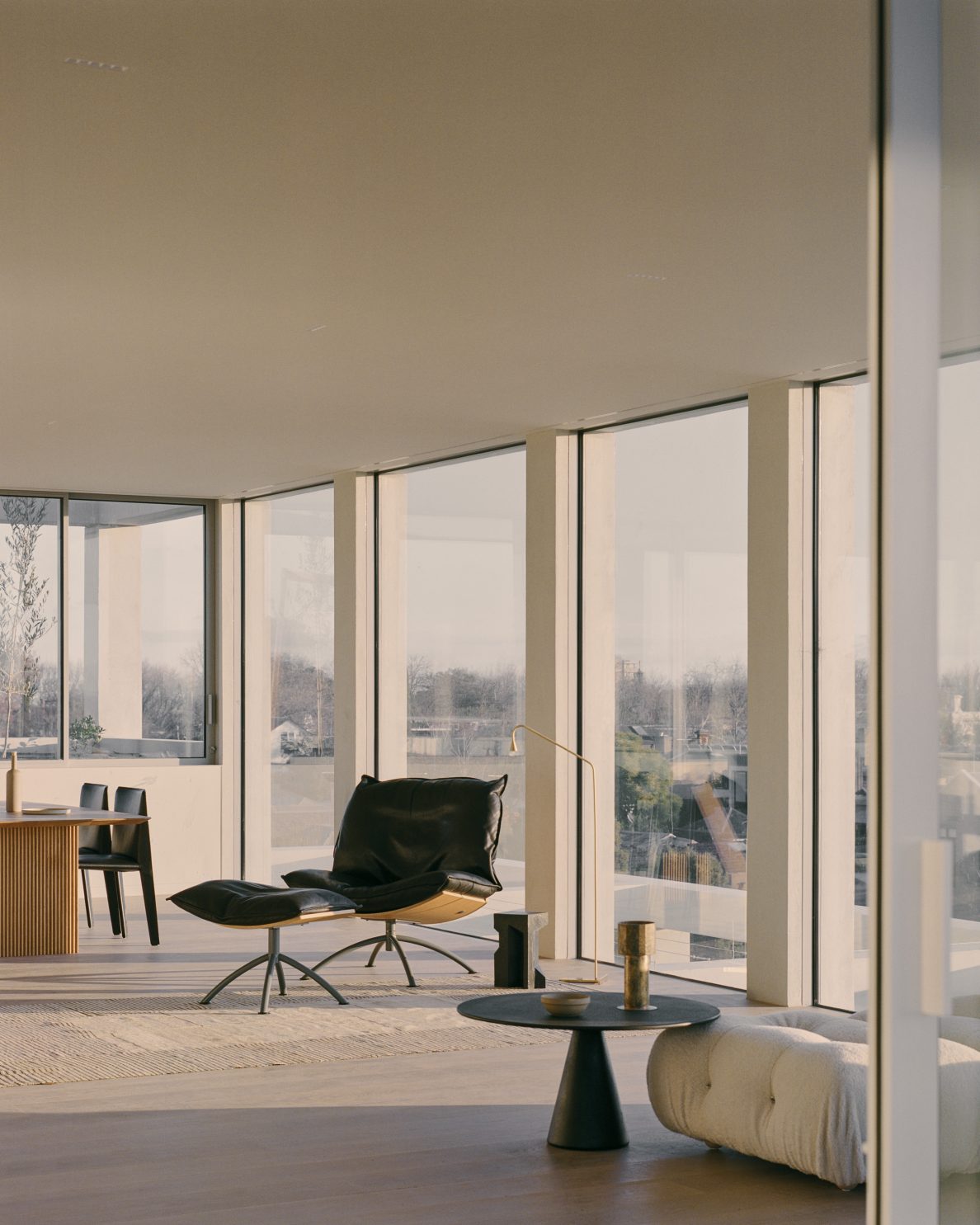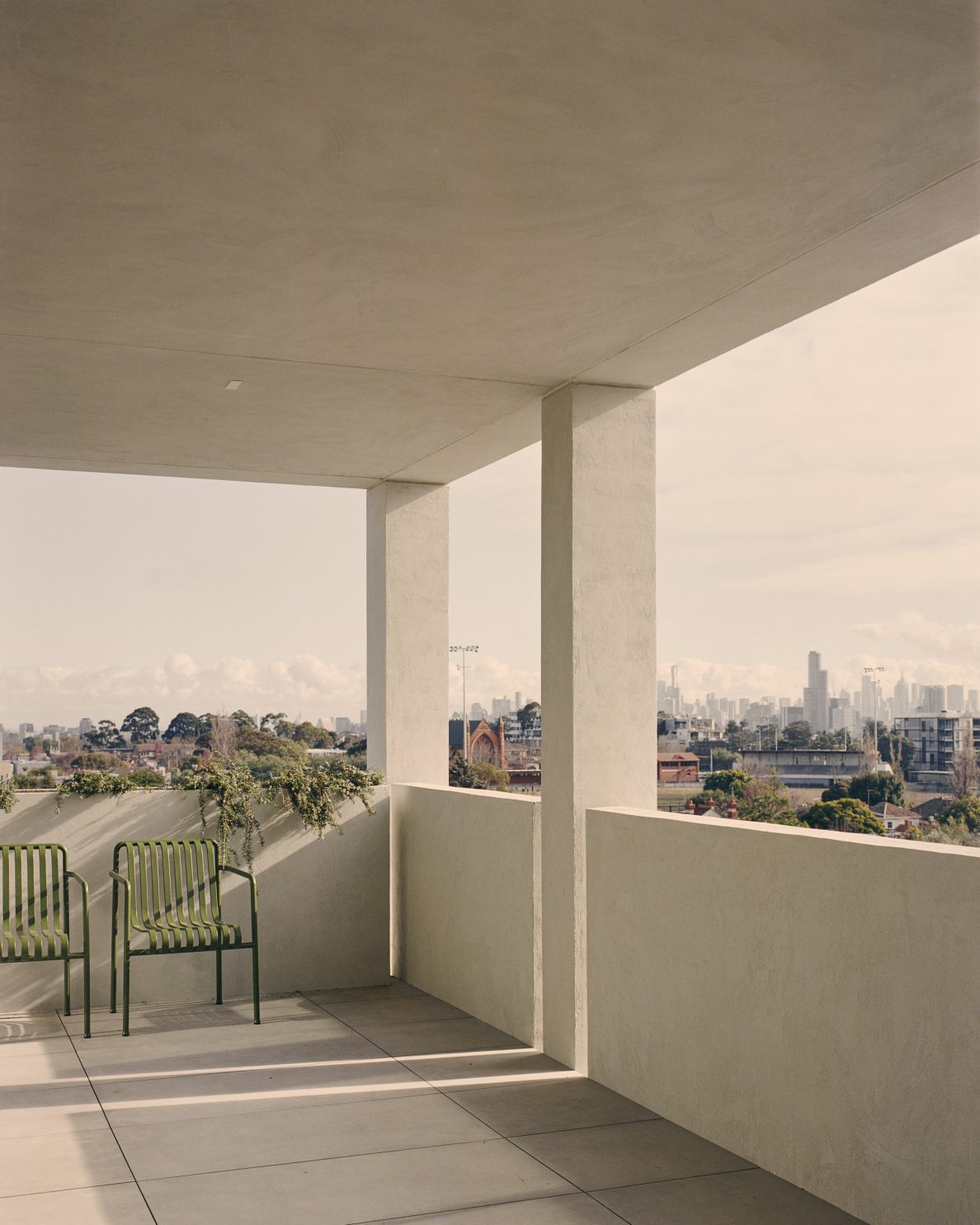 From Armadale to Toorak and across to Hobart, each development is uniquely captivating in their own right. We capture snippets of the articles below.
835 High St, Armadale
835 High Street is contemporary in both spirit and composition yet sits respectfully among the traditional façades of the streetscape. The upmarket suburb of Armadale, located seven kilometres from central Melbourne, boasts a pretty procession of heritage properties, cafes, high-end retailers and galleries.
Engaged to design 835 High Street, a multi-residential development on Armadale's main strip, Carr's focus was resolute. "From conception, an essential part of the architectural outcome was intensely studying the fine-grain neighbourhood character in the local vicinity," says Stephen McGarry, Carr Associate Director, who adds, "During the design process and exploration, we really tried to understand the social standing of the architectural outcome and the spatial perspective of those that would inhabit the spaces."
Words by Jessica Bellef
Read the full article here.
As you enter each apartment and journey through each room, the omnipresent natural light offers a sense of calming expansiveness."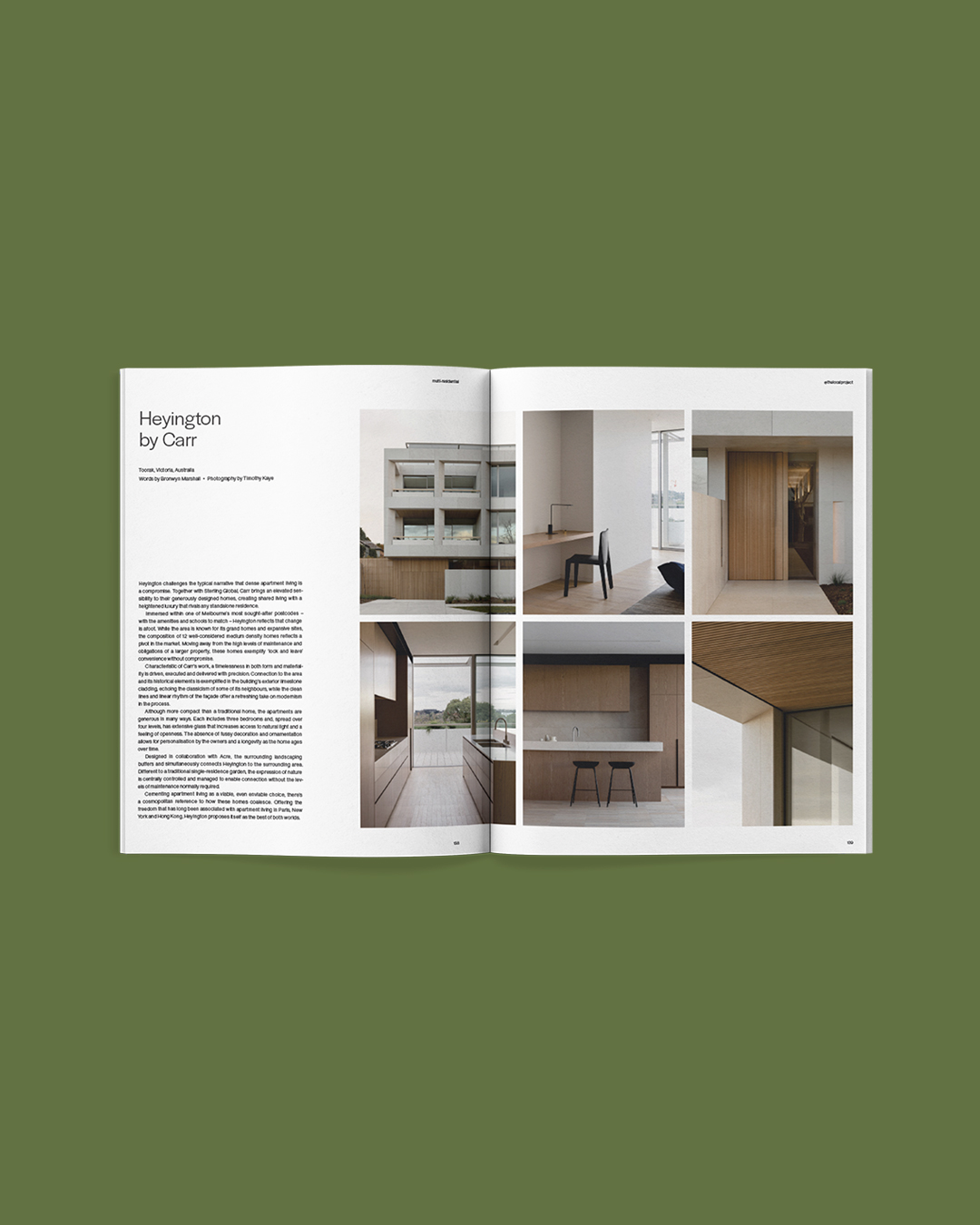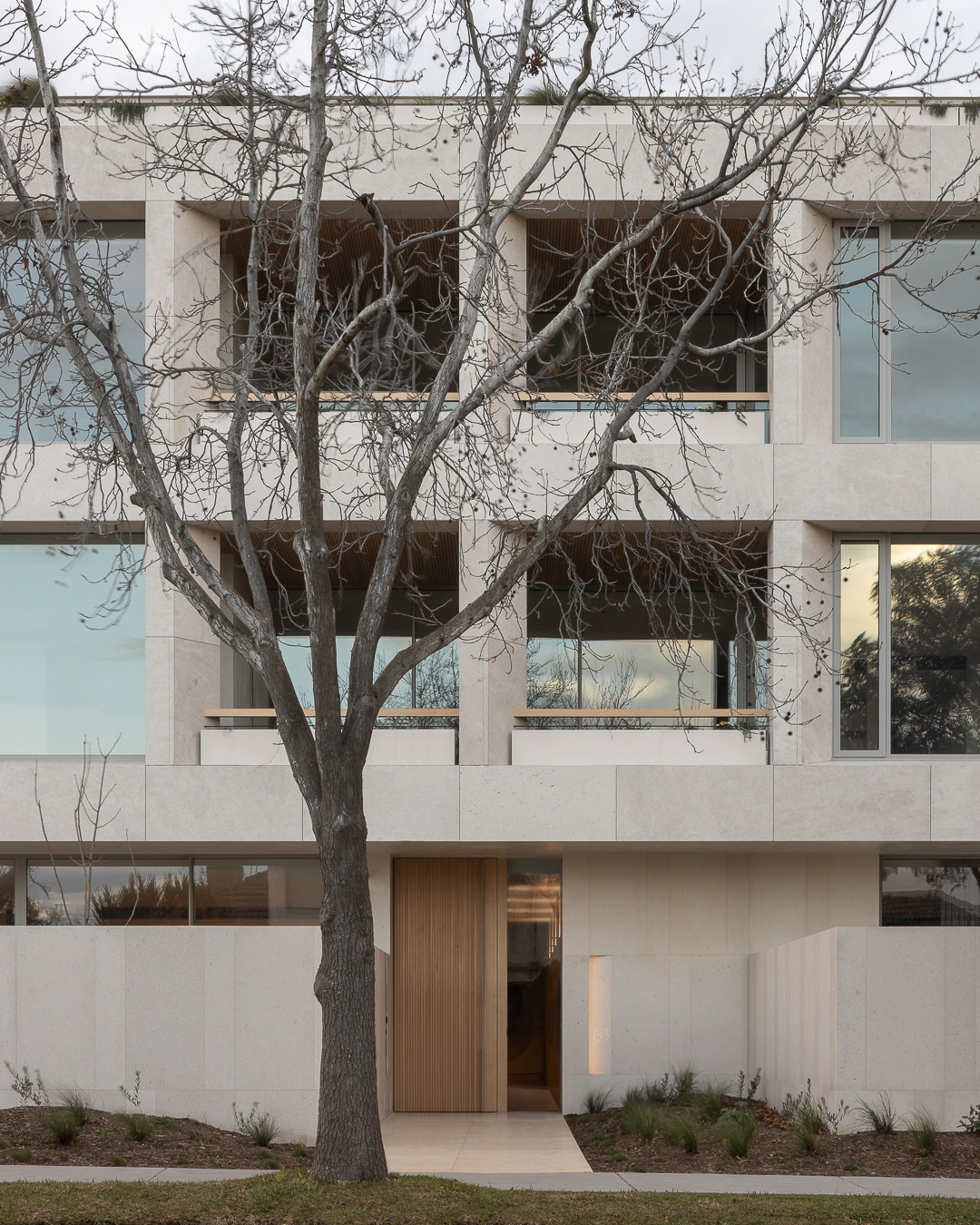 Heyington, Toorak
Heyington challenges the typical narrative that dense apartment living is a compromise. Together with Sterling Global, Carr brings an elevated sensibility to their generously designed homes, creating shared living with a heightened luxury that rivals any standalone residence. Immersed within one of Melbourne's most sought-after postcodes – with the amenities and schools to match – Heyington reflects that change is afoot. While the area is known for its grand homes and expansive sites, the composition of 12 well-considered medium density homes reflects a pivot in the market. Moving away from the high levels of maintenance and obligations of a larger property, these homes exemplify 'lock and leave' convenience without compromise.
Characteristic of Carr's work, a timelessness in both form and materiality is driven, executed and delivered with precision. Connection to the area and its historical elements is exemplified in the building's exterior limestone cladding, echoing the classicism of some of its neighbours, while the clean lines and linear rhythm of the façade offer a refreshing take on modernism
in the process.
Words by Bronwyn Marshall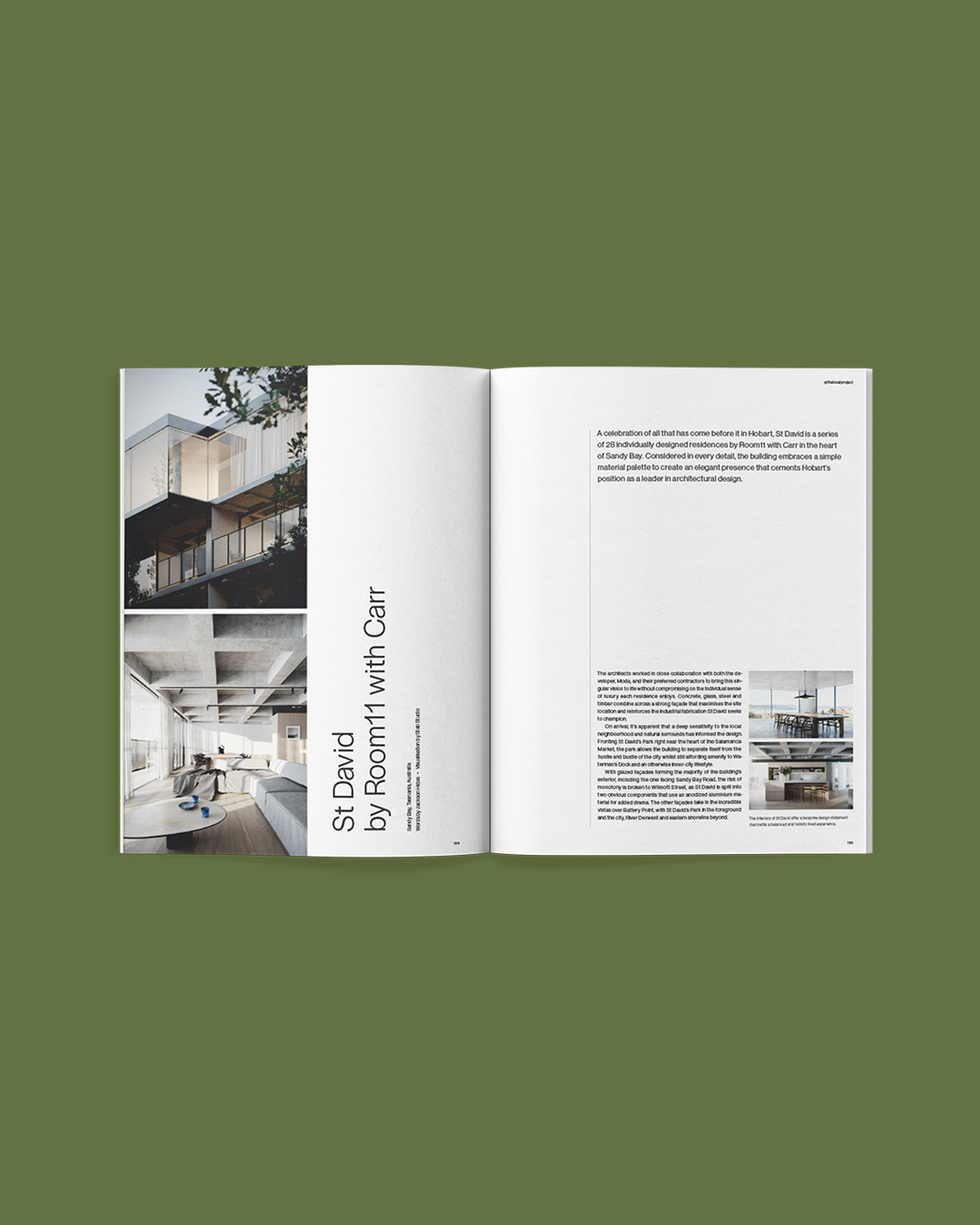 St David, Hobart
A celebration of all that has come before it in Hobart, St David is a series of 28 individually designed residences by Room11 with Carr in the heart of Sandy Bay. Considered in every detail, the building embraces a simple material palette to create an elegant presence that cements Hobart's position as a leader in architectural design.
Coffered off-form concrete ceilings combine with travertine stone and engineered timbers to ground the interiors of the homes, contrasting nicely against the expanses of glazing that invite the Hobart skyline in, framed like an elaborate sculptural artform.
Words by Jackson Hides
Read the design thinking behind Victoria & Burke as it approaches completion in Camberwell.