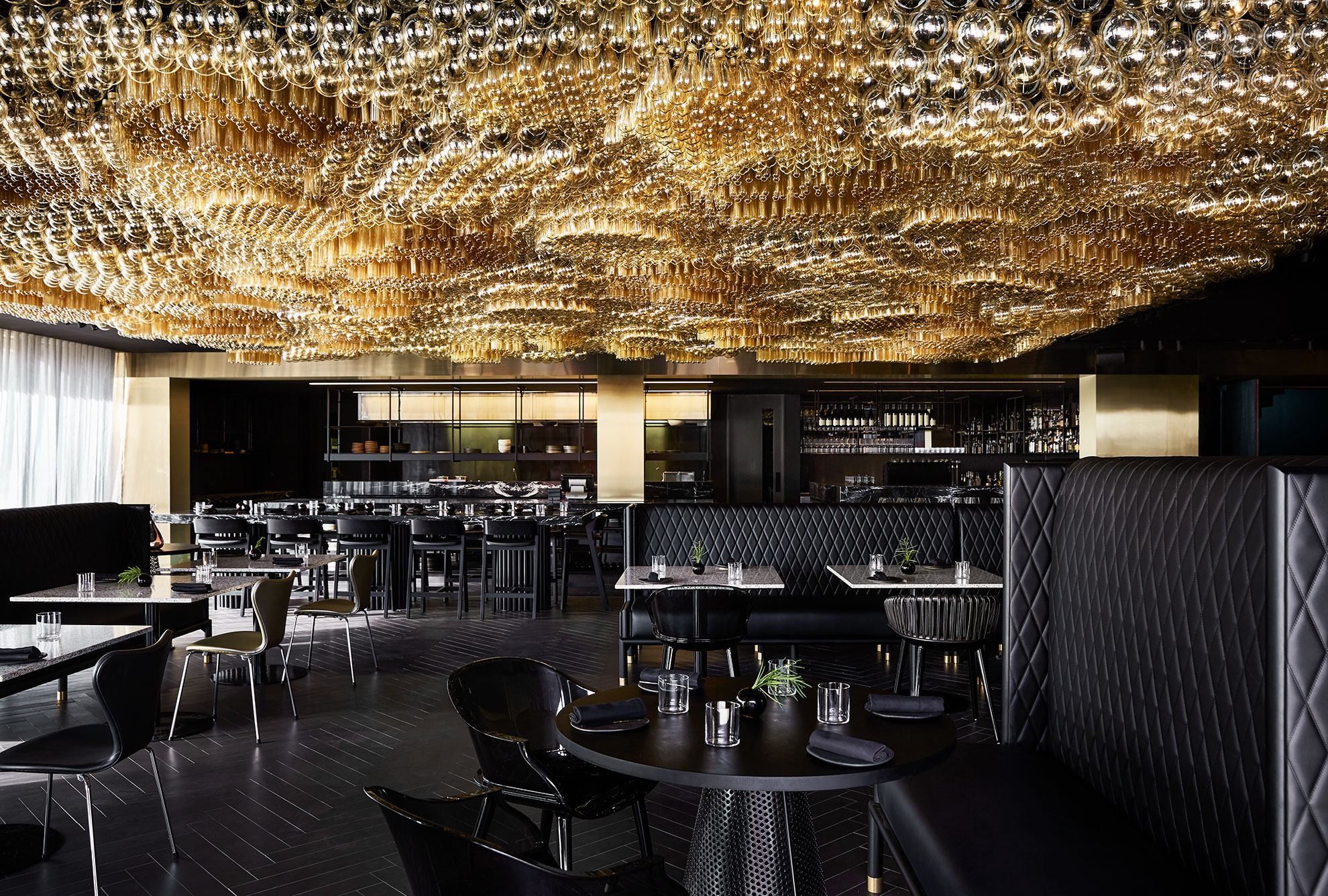 Carr is thrilled to have won the top Interior Design Award – the coveted Best Overall Design Project – at the prestigious Interior Design Excellence Awards (IDEA) ceremony on Friday night.
Awarded for their ground breaking Interior work on boutique hotel Jackalope, Carr was selected ahead of over 250 shortlisted projects across 15 categories.
In a night that represented a true celebration of their work, Carr's interiors for Jackalope also won Best Hospitality Project and a High Commendation for Sustainability. High Commendations were also awarded to Sydney University Business School in the Institutional category and Toorak Residences in the Residential Multi category.
Designed by the team at Carr and headed by Director Dan Cox, Jackalope, situated in the heart of Australia's world-renowned Mornington Peninsula wine region, was applauded for its brave and experiential interiors, sparking curiosity in an adventurous and edgy celebration of alchemy and transformation.
Carr's Dan Cox, commented "We are so incredibly thrilled with this result. The awards are testament to Carr's innovative yet detailed approach to design and the power and energy of a great client and a great team."
Dan went on to say, "Recognition also for University of Sydney Business School (Institutional) and Lansell Residences (Residential Multi) – each receiving one of only two High Commendations awarded in each category – attests to the breadth and depth of Carr's design talent and the demonstration of a consistently high calibre of output no matter the sector, the discipline or the size of project."
A panel of seven industry experts judged the awards with the Overall Winner presented to Jackalope as the project judged to be the most outstanding for 2017 – a project that is deemed to have best addressed the challenges common to its category and brief and that demonstrates significant innovation.
Major IDEA Event sponsor Miele added "Congratulations to Carr – an incredible achievement and well deserved recognition of their phenomenal projects."
Jackalope Collaborators
Fabio Ongarato Design – Identity and Environmental Design
Jan Flook Lighting – Light Designer
Emily Floyd – Jackalope Sculpture